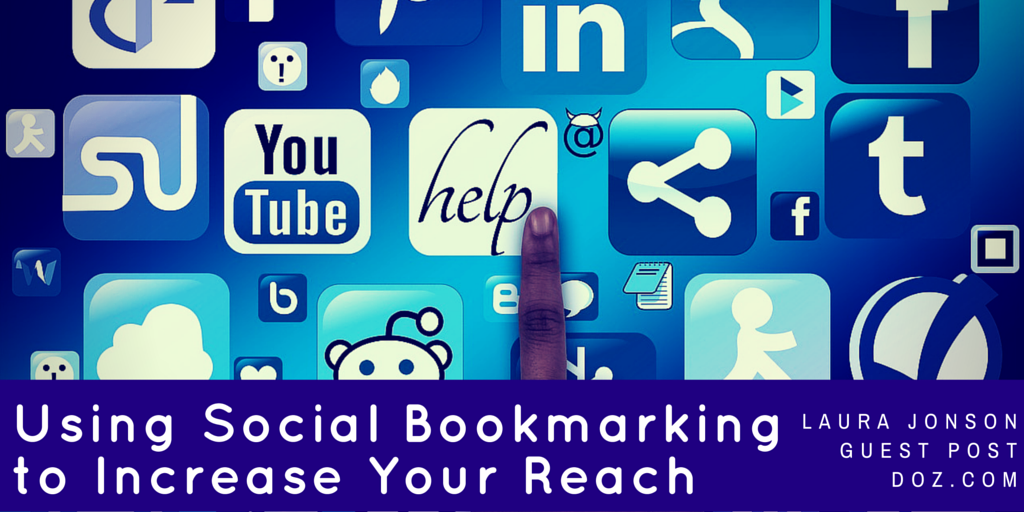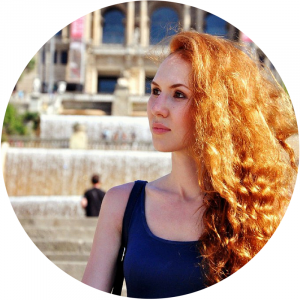 Laura Jonson is a creative writer and a social media expert. She works on different projects online with her current focus centered on an essay writing service, AssignmentMasters. She has brought all her knowledge and skills to bear to make it a well-planned and a profitable business while concurrently working to launch her own agency for online promotion and branding.
Social bookmarking sites, such as reddit, Digg and StumbleUpon, can really boost the traffic at your website. The best part is that your efforts to get your site bookmarked will yield long-term results, and you'll keep getting more visitors on a permanent basis.
If you're new to social bookmarks, you'll appreciate a brief explanation on the concept. Internet users rely on social bookmarking when they want to find and save links to pages they like, and access them at any time in future. The social factor is the important thing here: people share these activities with other users, so bookmarks will increase traffic at your website in no time.
The only question is: how can you get more social bookmarks? More importantly – how can you use them to boost traffic
Read on; we have the answers you need.
Hard Work + Commitment = Success
Most social bookmarking sites are free. That fact may lead you to the conclusion that it's easy to launch your website out there and start getting visitors through these channels. Unfortunately, it's not as easy as it seems.
In order to find the right way to approach social bookmarks, you first need to understand why people use these services: they want to find and bookmark interesting web pages with valuable content. They don't really want to learn about your offer; they are mostly there about discovering high-quality content.
This is your answer to success: top-notch content. You need to realize what your audience needs, and then use those insights to craft valuable pieces that bring value to the community. Then, you'll need to find a way to get the content bookmarked on Digg, reddit, StumbleUpon, and similar services.
How to Start Using Social Bookmarking Services
The first thing to do is create accounts on social bookmarking sites. Once you have your profiles, you'll need to start looking for connections. Of course, you won't make your bookmarks private. You will share them with your connections, so more people will get informed about the content at your site. Target your audience and connect with as many users as possible.
It's best not to limit your activities on submitting your own pages. Of course you'll do that, but don't forget that a respected member of the community also votes for other web pages. If you want to get more votes for your site, you can ask your friends to do you a favor.
It does take a lot of work to increase traffic through social bookmarking, but these activities are really fun and you won't perceive them as complex marketing. The best part is that you'll also check out other websites, you'll learn from the influencers, and you'll get ideas for new content at your own site.
Smart Bookmarks
This is the first and most important rule of this marketing strategy: your social bookmarks have to be smart and well-planned. Everything starts with your site. You need to craft rich, appealing, and high-quality content for your blog or website. Your SEO practices are really important at this point, since they will make your bookmarks seem relevant to the interests of the users.
The titles of your bookmarks have to be engaging. That's what makes people visit the main site. Don't forget to add a catchy, meaningful description that explains what the point of the publication is.
Make It Easy for Website Visitors to Bookmark Your Pages
You don't want to be the only one who bookmarks your site. You want other people to do that for you. Thus, you need to make it easy for them to bookmark the content they like. You probably have buttons that allow your visitors to share your pages on Facebook, Google+, Twitter, and Pinterest, but you need to do something more: add buttons for social bookmarking sites.
Digg Digg, a great floating share bar that includes buttons for Digg, Del.icio.us, StumbleUpon, Google and Yahoo Bookmarks, reddit, and more. You don't have to display an endless list of sharing buttons, though. Include Twitter, Facebook, Pinterest, and Google+ as separate icons, and then use the More Options button to provide all other bookmarking options.
Which Social Bookmarking Services Will Boost Traffic at Your Site?
Now that you have basic knowledge on the social bookmarking concept, you only need to find out which services give you the best opportunities.
This social bookmarking site takes its users in a real online adventure – it lands them to random websites related to their interests. As they continue clicking the Stumble button, they are taken to new pages. The smart platform customizes the landing pages in accordance with the user's likes. When you start using this service, you'll get access to trending articles and other types of online content based on the interests you identify.
That's not all. You can also recommend online content to other users. This aspect of the service allows you to launch your own website among all those trending pages the users see.
This is a social news networking service, based on the concept of a forum. The registered members can contribute with comments and create their own subreddits. In addition, they can post links to relevant websites. Now we're getting somewhere. You want to become part of this community and place your own links out there.
There is a catch: you don't just go there and spam with links all over reddit. First of all, you need to locate the subreddits that are relevant to your niche. Then, you should take part in the discussions. It's important to become a valuable member of the community if you want people to click on your links.
Make them laugh, help them solve problems, and don't offend anyone (although you'll really want to do that sometimes because of the nature of some discussions). Remember: your post can get up or down votes, and you certainly want the users to rate them up if you want more people to visit your website.
The posts featured on the front page have the greatest number of votes, so they get more visitors. That's where you should focus your activity.
This is one of the first social bookmarking services that changed the way people use the Internet. Although it's not as popular as the first two platforms on our list, it still has many loyal users that prefer its simplicity. It works in a really intuitive way: you can use it to discover online bookmarks and share pages with the community.
This social bookmarking website gives you access to great stories, photos, and videos that are currently trending in the online world. It won't be enough for you to create a profile and start sharing your pages, though. You have to become an active member, so start socializing with other users if you want to get your content featured on the front page. If you achieve such status, Digg will help you get plenty of visitors on a daily basis.
It's Your Turn to Take Action
Social bookmarking activity is often overlooked in the marketing strategies of different online businesses. Don't forget that these services have great potential to bring you more visitors. Start experimenting with the social bookmarking platforms mentioned above, and you'll soon notice the difference.