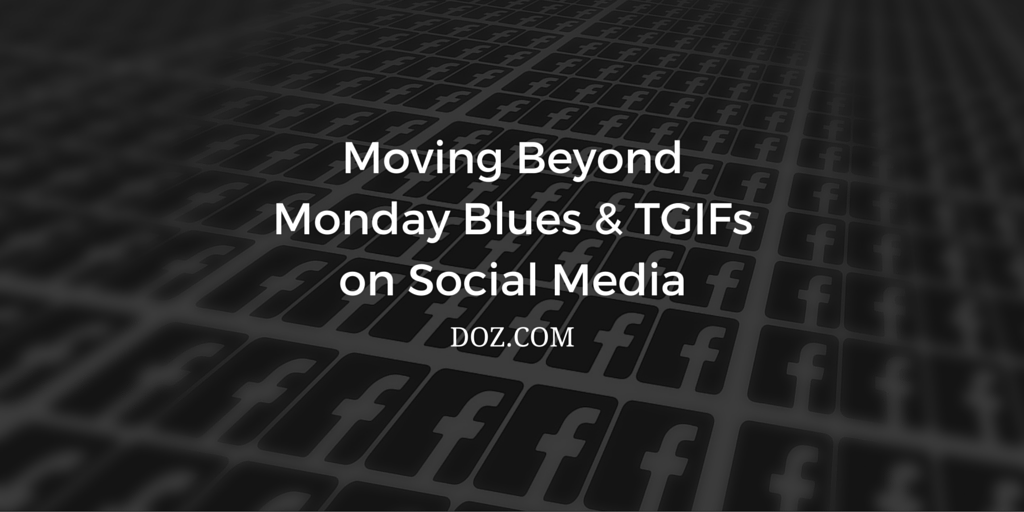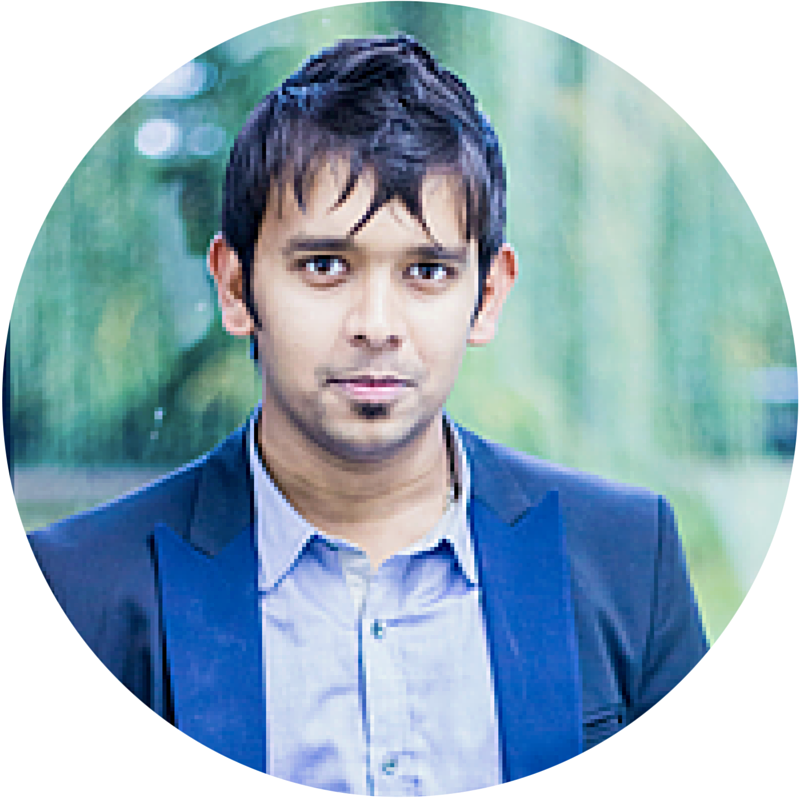 This is a guest post by Avinash Nair. Nair is a Digital Marketer at E2M, one of India's fastest growing SEO agencies committed to meeting the highest ethical standards of digital marketing strategies and drive sustainable business growth. He is responsible for Content Marketing and Link Building services. You can find him on Twitter: @AviNair52
There was a time on social media where every other post was either about Monday Motivation or TGIF relief. From coaches, gurus to big brands, everyone was overusing #mondaymotivation and #TGIF. Even yours truly is guilty of incorporating Monday Motivation, Tuesday Tips and Friday Favs in a client's social media campaign.
We well and safely grew from that awkward stage but sadly not all brands have, as seen in the recent examples below:
May you smooth over stumbles as well as Beyoncé today… #MondayMotivation pic.twitter.com/BpE3vIZMFu

— ASOS (@ASOS) March 7, 2016
ASOS is a huge brand and when it comes to their social media strategy, one can expect something better than the same old #MondayMotivation posts. @ASOS Beyonce saved you this time but you need to come up with some really out-of-the-box social media campaigns to do justice to 850+ retweets and 1k+ favs. The same goes for Good Morning America post below:
Don't let Monday get you down, keep your head up and remember…#mondaymotivation pic.twitter.com/tXeIRP0Gvl

— Good Morning America (@GMA) March 7, 2016
However, not all motivation posts are that bad if you can incorporate some nice relevant GIF. Like how The Culture Trip has a dancing Darth Vader in anticipation of Friday:
Do you feel the Force? #TGIF #FridayFeeling pic.twitter.com/65eQglCqyL

— Culture Trip (@CultureTrip) March 4, 2016
Also I am ready to make an exception for the Bicycling Magazine because they share some really wonderful posts on biking:
That face when you realize you'll have TWO whole days to ride #TGIF pic.twitter.com/1YAiwtunuc

— Bicycling Magazine (@BicyclingMag) March 4, 2016
They share some really thought-provoking articles which are very helpful for bikers. So all in all a one-off conventional #TGIF post doesn't really hamper their reputation.
But now comes the most important question – if we shouldn't follow the conventional trending hashtags what do we post about?
I am glad you asked. Here are some really good ideas to create better social media content. They might take time to create and might not be as cool as funny GIFs, but if you want to build reputation for your brand, you cannot ignore them forever.
So without further ado, here are the 5 things you need to do to go beyond #mondaymotivation and #TGIF posts.
Share Company News and CSR activities
Every day there is a story unfolding right within your company. One of your customer service person made a record for the longest – eight-hour and 47-minute – call, some kid lost a toy and you created an all-star campaign surrounding it or some other stories of stellar customer service.
No matter how many cool tweets and GIFs you send out, at the end of the day people want to know what's happening behind the scenes. Who are the people behind their favorite company / brand?
I especially like Greyston Bakery's social strategy. This bakery tells real stories of people working at Greyston. That doesn't mean you will not see the usual cookies or cakes but a sizeable number of their Tweets and Facebook posts are about their people, company news, pictures and videos of their people and blog posts that talk of inspiring journeys of their staff members.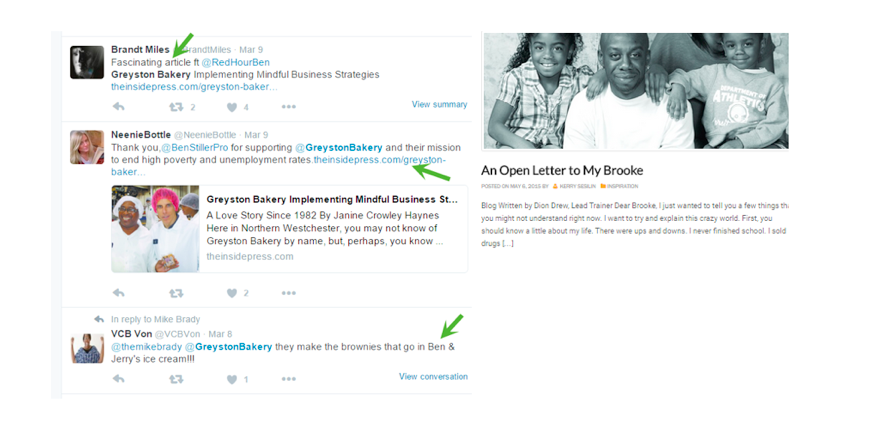 Incorporate Storytelling
There are a million ways you can incorporate storytelling right from your logo through to your social media posts. This interesting article on searchenginepeople about storytelling has a lot of real life examples that you can incorporate in your content plan. A lot of brands from Nike to Aflac have created awesome stories on social media, creating a phenomenal following.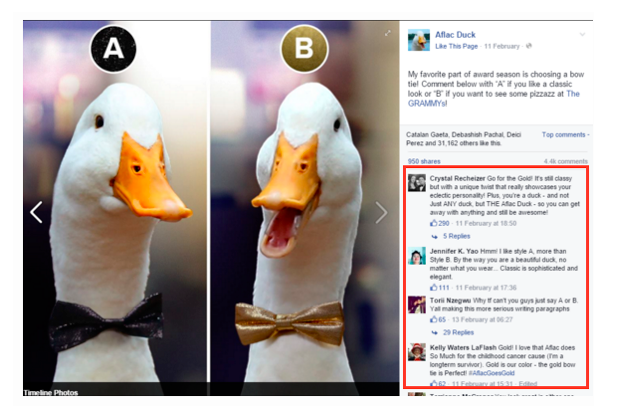 The Aflac duck story has been going for almost a decade now and people are always talking about the duck as if it is a real person or celebrity. And now Aflac duck has indeed become a famous celebrity, going to the Grammys! See how fans are helping him decide if the black or the golden bow will suit him better at the Grammys. That's the power of storytelling.
Timely Posts & Wishes
From Women's Day through to New Year wishes – make sure your social media calendar has all the important days checked. Here's a list of many national and international holidays to help you get started.
There are over 200 important days and events and more are added to the list all the time. There's even a World Purple Day and World Drama Day – so imagine almost half of your social media calendar checked right there!
A lot of brands and small businesses plan their social media posts around days. Diply created some amazing nail art around St. Patrick's Day and brands across all verticals celebrated April Fool's Day with pranks on social media and elsewhere.
This kind of social media posts are less preachy and make you come across as more human and social, which is what matters on social media.
'How to' posts
Nothing establishes your authority as a thought leader like 'How to' articles and blog posts. You can cut down these posts in Facebook slideshow or snap stories (Snapchat). This SMM post has a nice example from Sworkit on Pinterest:

Shopify has developed an e-commerce and business encyclopedia, which it promotes using Facebook, Twitter, etc. They have developed a rich knowledge-base that can help small business owners and startup founders (they are their target audience by the way) to find help in every step of the way.
One of the most important things to remember here is that the success of your social media strategy depends on how good your content is.
Also you can promote your how-to content and get better engagement. Facebook Slideshow ads are excellent too to create how-to adverts. This Jasper's Market example clearly shows how food gets from farm to dinner table in a how-to slideshow ad. The best part is slideshow ads are not only good for low bandwidth but also for low budgets.
Invite Influencers & Artists
A lot of brands have already tied up with influencers on Instagram and Snapchat to talk about their brands. You can either go through the same route or create events wherein you can invite influential people and thus create rich social media content. See below how Faber-Castell called in a tattoo artist to create a tattoo using their Polychromos color pencils.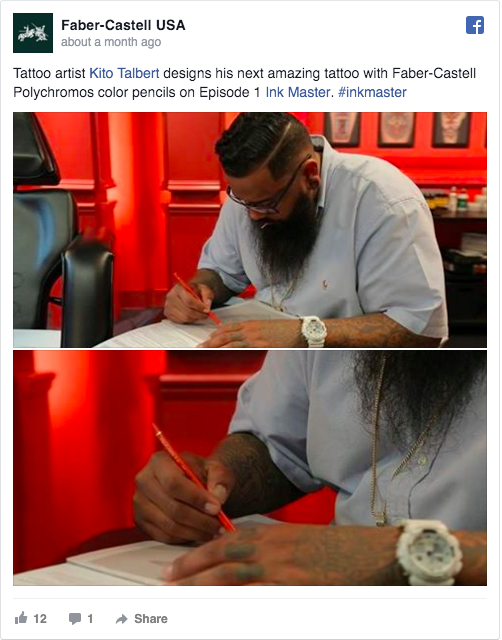 Whether you are selling fashion apparels or subscription services, you will find a lot of people that can boost engagement of your posts. Many companies like Famebit, Snapfluence and Speakr helps you connect with these influencers. Work with these influencers to come up with great content.
So these was all about creating better social media posts. If you need more ideas for your content strategy, peruse this ultimate guide to content marketing. It has some excellent steps and tips to create excellent content time and again.