Crowdsourcing is a creative process — a brainstorm where people from around the world can work together to share great ideas. Here, discover 3 reasons to use crowdsourcing for your business.
What is crowdsourcing ?
In marketing, crowdsourcing is a way of doing collaborative marketing for businesses. It empowers users to create content, information and marketing messages via the web. The output can be a logo, an article, a slogan, etc. There is no limit to what can be created with crowdsourcing; the only thing you need is imagination. Businesses choose to use this particular way of co-creation because it invites web users to also become customers. Customers find benefits through money and other kinds of incentives. It is also an advantage for businesses because crowdsourced rates are generally less expensive than rates for external services.
Crowdsourcing for online marketing strategy needs
The well-known website, TripAdvisor, wanted to adapt its online marketing strategy to reflect the most successful practices. Directors noticed that TripAdvisor lacked efficient video ads. So, they decided to launch a new promotional campaign, using crowdsourcing. TripAdvisor directors have now set up a crowdsourcing contest to create a new Trip Advisor promotional video. The winner will be given $25,000 and their video will be used in Trip Advisor's promotional campaigns. By offering these incentives, Trip Advisor appeals to film-makers around the web. This contest will end on the 31 of August.
Crowdsourcing to support launching a product
The film industry has caught onto crowdsourcing to promote its movie releases. For example, Warner Bros France recently launched a crowdsourcing operation for the release of Godzilla, back in April 2014. This crowdsourcing campaign encouraged users to share their own posters for the release of the movie. The winner's poster has been used for the national promotional campaigns in France. Through this crowdsourcing effort, Warner Bros France was able to attract and harness the creative efforts of thousands of graphic designers. Additionally, Warner Bros succeeded in driving up visibility and anticipation, prior to the movie release. Marketed crowdsourcing gave Warner Bros great movie posters for their national campaign – all for free.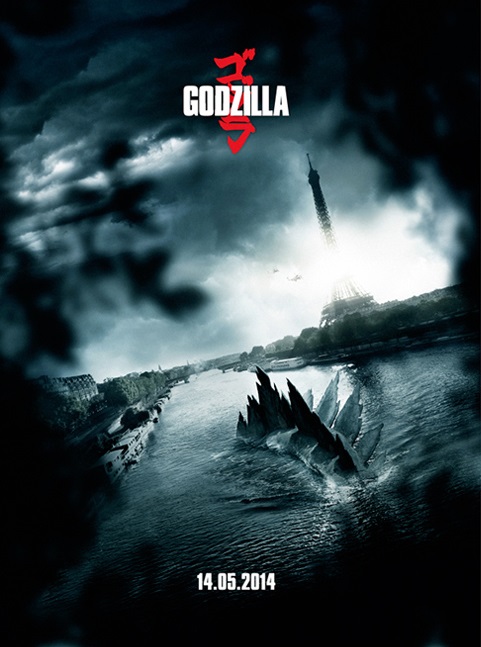 Crowdsourcing for reinforcing your community
McDonald's UK recently launched a new website : My Burger. Through this website, users are able to design their own burgers. The burgers are then voted on by the entire community: clients, experts, McDonald's employees, etc. Five of the winning burgers will be sold in McDonald's restaurants in October.
  And while this crowdsourced campaign has opened the door to the junk-food debate, the campaign has also allowed McDonald's to draw interest from a key target: young people. Young people can identify with My Burger because it's like a video game. Brights colors, gamification, customization — these are all elements that they identify with. My Burger inspires users to create their own burger and to build a promotional campaign around it on social media, in order to get votes. Thanks to the viral aspect, this crowdsourcing operation is allowing McDonald's to continue to grow in popularity.