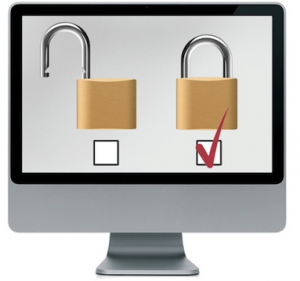 I have good news for you, today's article will not be Google or Facebook focused… Okay, it might be related, I might mention it once, or twice … maybe more but hey, don't blame me, they are everywhere!
My concern today is the Do-Not-Track (known as DNT) bill! Said to be focused on protecting web users' privacy, it is a movement to stop corporate advertisers from tracking the behavior of home computer users, or in other words  "prevent the collection of anonymous online user data for ad targeting purposes".
Tailored so closely to users' preferences, "third-party behavioral ads" have the highest click-through rates and while they can be effective, they are the most expensive type of online ads.
For those who never heard of behavioral ads, or do not feel concerned, let me remind you what it is exactly.
The Privacy Issue!
To make it simple, it refers to technologies and techniques used by online website publishers andadvertisers which capture data generated by website and landing page visitors.
These techniques allow them to increase the effectiveness of their campaigns, but when done without the knowledge of users, it may be considered as a breach of browser security and illegal by many countries' privacy, data protection and consumer protection laws.
Here is the point! It is considered illegal by many countries.
Mainly discussed by the U.S Congress, it seems to be more of a U.S issue. Nope, it's not! The Internet has no borders, and actually Europe's e-privacy directive gives stronger protections to European personal privacy.
So whos impacted, and how ?
I read that it should strike fear into the hearts of every company that does business online – us – and particularly startups – OH MY GOD, us again 
 .
The more than 100 advertising companies that use third party cookies to place relevant ads for their clients could suffer significant revenue losses. And the most affected websites would be those that have trouble replacing lost revenue from behavioral ads with income from other sources, such as contextual ads. (Julie Cohn , How 'Do Not Track' May Hurt Businesses)
Fortunately, we are not advertisers, not doing retargeting, so we won't be directly impacted.
How does it work ?
Basically it is a way to protect user's privacy by allowing them to choose how their data is used. The privacy feature lets users opt out of the online tracking conducted by Web sites and advertisers.
When a user enables the Do Not Track feature (if implemented) on the browser, it transmits special information with every HTTP page request, telling the site that the user does not want to be tracked / not to use their browsing history for targeted ads.
So far, the major Internet browsers are all on board: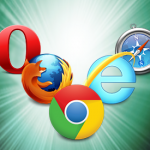 Microsoft's Internet Explorer (IE9) includes what the company has called "TrackingProtection", an opt-in tool that relies on published lists to selectively block third-party sites and content embedded in Web sites. Internet Explorer 10 will enable Do Not Track by default.
Mozilla's Firefox currently includes the Do Not Track setting, though disabled by default.
Apple's Safari too, plus, it has already disabled third party cookies.
Even though Google's Chrome has already implemented a form of DNT functionality called "Keep My Opt Outs", which attempted to address a technical challenge in allowing consumers to permanently opt out of tracking, Google has been the last holdout among the major browsers.
The only one left, Opera, supports Do Not Track, but I read that the Norwegian browser maker is not completely in line with the law :
"We still harbor reservations about the Do Not Track feature, including the risk that it gives a false sense of security"
It actually launched an experimental build, I highly recommend you read their blog post : Implementing Do Not Track and the work at W3C .
In other words, a majority of the browser market has already gone down the path of increasing consumer control over their data.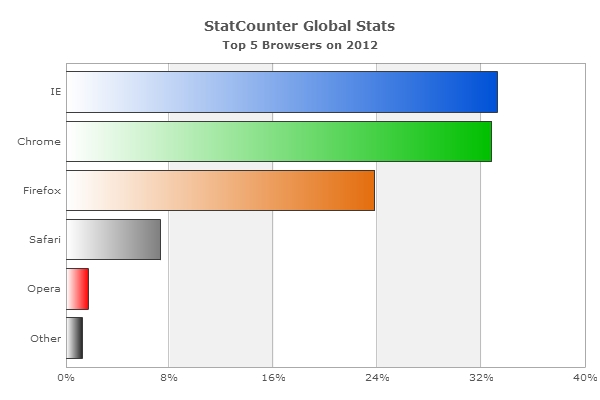 Source: StatCounter Global Stats – Browser Market Share
Considering the above graph, we can qualify Microsoft as the major player in the advertising business in the US. Consequently, if we gather this trend to the fact that Microsoft Internet Explorer 10 will enable Do Not Track by default, then estimation shows that online advertising industry could lose almost a third of its value.
Opportunity for others ?
On the other hand, it can be considered as a real opportunity for Microsoft to win even more market share from the Internet users that actually feel concerned about their online privacy. We can expect Internet Explorer to be THE Internet browser!
J. Mayer,  a graduate student in Computer Science and Law, and his associates at Stanford University identified methods of behavioral targeting that wouldn't require tracking. "There are a significant opportunities for entrepreneurs and venture capitalists to help solve the privacy riddle" says Chester of the Center for Digital Democracy.
In both hands, there seems like their will be (supposed to be?) threats and opportunities. Now, the question remains, "who's going to take advantage while going further into this serious concern ? and how ?"