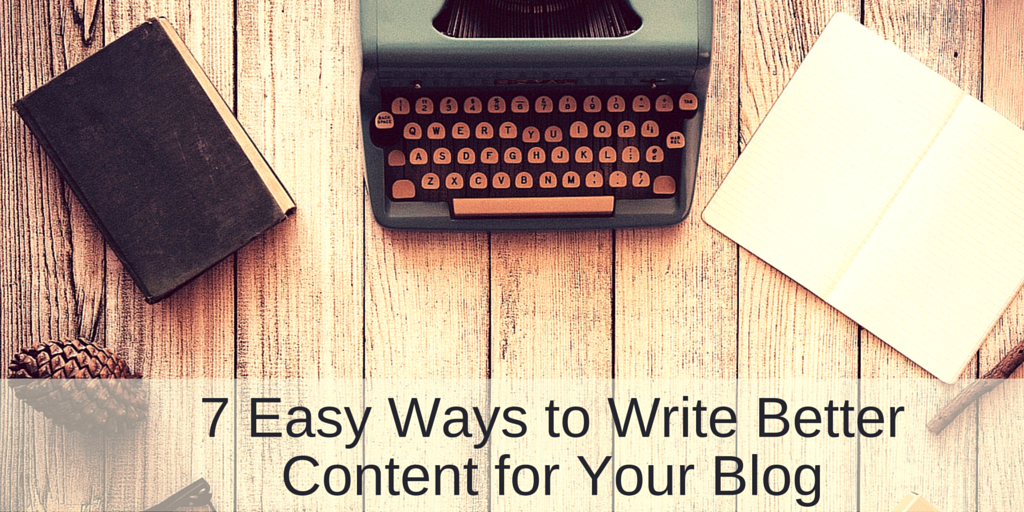 Joan Selby is an ESL teacher and a content marketer at Edugeeksclub.com which provides online assistance to students and supports them. Former CalArts graduate and fancy shoelover. A writer by day and reader by night. Giving creative touch to everything. Find her on Twitter and Facebook
There is nothing easier than starting a blog, but it takes a little more effort to make it successful. The trick is to get people to read it, and of course, that means interesting and engaging content. It is not as hard as it sounds, as long as you follow the following tips.
#1: Follow trends
People want to know what is happening as it's happening, so you need to get with the program when you write content.
The easiest way is to make a keyword search for trending topics relevant to your niche. However, you might not find some crucial information in a traditional keyword search. You can use Google Trends, where you can type in up to five keywords at a time and compare how they trend in the past hour or as far back as 2004. Here are other things with which Google trends can help you.
Identify keywords on a downward spiral you might want to take out
Find related keywords that may be trending better than your keywords that can give you ideas for new contents
Create a content calendar based on seasonal spikes of certain keywords
You need to be circumspect about interpreting trends, however. A spike may not always mean people are interested in it in a good way. Of course, you can still use the topic to generate interest in your blog; you just need to give it a positive spin.  If you want to analyse the data a little more, you can check out and download the data sets published by Google on GitHub.
Here's another neat way to use Google Trends on your blog:  Embed a chart to prove a point you are making for a particular article. You will find an embed code just below the chart.
#2: Create catchy titles
You probably know the title of your blog content is very important. All you have to do is take note of how you pick articles to click on in order to have an idea of the importance of a catchy title. Specifically, a good title can:
Make your site more searchable
Titles and meta-descriptions play an important part in how search engines ranks your blog pages. If the titles are catchy, and the content organic, you stand a better chance of ranking well. You can use something like CoSchedule's Blog Post Headline Analyzer to get immediate feedback on the power of your title.
Catch the attention of readers in search engines and RSS feeds
Your title is front and center in search results, and not much else. The most you can do to prop up your title is to provide a great meta-description (which won't hurt you in search engine optimization if you put in the right keywords), but most people just scan titles and read no further. In most cases, you need to make a title that can catch attention on its own in search engines and news aggregators such as Technorati, and del.icio.us.
Guide your readers
You need to direct even your loyal readers to content you want them to read. If you do your job right, you will have many articles on your website that your readers simply scan. A catchy title will give them pause.
Here are some tips for creating a catchy title:
Use power words that generate emotion such as free, unique, secrets, etc.
Use simple words, and keep your title short
Answer a need
Make it specific and descriptive
Use SEO-friendly keywords
Take as much time as you need to create your title
#3: Stick to your niche
One of the most common advice experts give bloggers is to write what you know. It is both obvious and easy to overlook because, let's face it, most people do not think what they are interested in is particularly interesting to other people.
You would be surprised. Even the most mundane topics can take on a life of its own if you can manage to put your personal passion across in your content. You can also make use of your deep knowledge in any niche to provide insights that may prove valuable to other people.  Sticking to your niche also results in the following:
You will really enjoy writing the article, because you know it so well, and that will come out in the content
You are more likely to keep your blog going even if you don't get a lot of attention at first
You will always have something about which to write
You might think that choosing a more profitable niche will help your blog, and that can work if you work at it hard enough. However, people can usually tell when you're faking your knowledge or interest. Your best bet is to write about what you know, like your hobbies and your industry.
#4: Find a new angle
Trending topics are sure to grab attention, but you will not be the only one writing about it. Make sure you find a different approach to a trending topic to make your content unique. Here are some techniques:
Be a devil's advocate – take the opposite of the prevailing view
Extend the reach of existing articles – do one better than the top ranking articles
Post a reaction – put in your personal views on trending topics
Ask a question – invite comments and reactions by honing in on a particular point and asking for clarification
#5: Write More
Experts are on two camps regarding content length.
Some stick to the idea that readers have shorter attention spans, so short articles are more effective. Others maintain that long-form content can deliver more value to the reader. This article cites a survey that shows leading bloggers are pushing 1,000 words for average posts, and the trend shows it will only get longer.
The aim is to cut through the noise that is the Internet. Longer posts are more likely to have relevance and substance, which readers appreciate. Even search engines put a premium on long-form content.
#6: Avoid silly mistakes
Can you believe that 69% of business websites failed to make the grade for grammar?
A study shows that out of 150,000 sites it surveyed, only 31% got a passing score when put through linguistics analysis software. The thing is, 74% of readers notice these grammatical gaffes, and 59% said poor grammar would put them off a business.
You don't want that kind of reaction for your blog content, so you have to make sure you avoid these types of mistakes. You can use software like Grammarly, but if you want to make doubly sure, you can outsource it to professional proofreader from Edugeeksclub.com.
#7: Visualize it
Images, infographics, and videos can go a long way to give your content more impact. It isn't about making it pretty; it is about driving home a point. People are visual creatures, and providing them with visual clues to your main idea makes it easier to remember. Visual tools are easy to understand, and cuts across language barriers. It also makes your blog more searchable as images and videos.
Writing great blog content is not hard. In fact, you may already have all the tools you need to help you do it. Follow these tips and you are sure to score big with the readers.