Like anyone who creates I always keep my toolbox nearby.
Not a physical toolbox, mind you, but a metaphorical one; a collection of the hardware, software, and apps that power the content creation strategy here at DOZ.
Being in the digital era, the toolbox doesn't take up a lot of physical space. Indeed, i can easily sling the entire toolbox into my bag at the end of the day and it weighs all of about 5 pounds. But the power of the tools, and the ways in which they empower the content creation process, is significant.
Want a behind the scenes look at my content creation toolbox? Read on.
Macbook Air
At the heart of my content creation process is my laptop, a Macbook Air. It's light, it's powerful enough to do most anything I ask of it, and it has a battery that lasts all day long. Before coming to DOZ I was never a Mac user but I have tasted, drunk, and absorbed all the Kool-Aid and count myself converted to the Apple stable, at least as far as its laptops go. Of course, the Macbook Air lacks the power of its cousin, the Macbook Pro. And if I am going to be running a bunch of resource-hogging apps and software at the same time the Air is going to slow down quicker than the Pro. But mostly it is not a problem, and the portability and battery life more than overcome the minimal drawback in power.
Rode SmartLav Microphone
It might not be in everyone's toolbox but it sure is in mine. A small microphone that fits in my pocket, works fine with my laptop and my cell phone, and allows me to take notes, record interviews, help with speeches, and even write. The SmartLav microphone is a lapel microphone that works great for note taking and recording interviews with clients and colleagues. When I am drafting a speech for someone I can record myself delivering that speech as written, create an MP3, and ensure that the delivery matches the plan. And writing? Well matching the SmartLav with Dragon Dictate on the Macbook Air means that I can write as fast as I can talk.
Pen and Paper
Yes, it's about as old school as you can get but it's as useful as ever. being able to draft out posts, slide decks, white papers, and most anything else on paper before hitting the keyboard is part of my routine. I rarely write posts in full in longhand, but I will plan sections, subheadings, outline longform pieces, and design header images on paper before jumping onto the computer. The drawback of the pen and paper method is that it can easily get lost and an idea that was perfect might be condemned to the rabbit hole. However, by using a smartphone and an app like Scannable, I can make sure that even paper-based notes are retained and searchable for when inspiration strikes again.
Evernote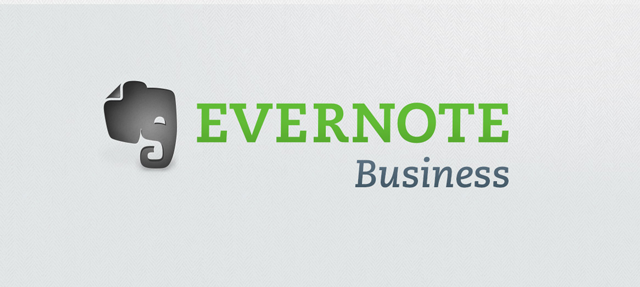 That Scannable app that helps with the pen and paper? It syncs with Evernote. In fact, everything syncs with Evernote. I store all my research in Evernote, I take my notes there, I mark up images in Skitch which sync automatically with Evernote, and I forward emails to an Evernote notebook when there's value I want and need to keep. Evernote not only stores all of this but makes it searchable. No matter whether it is a 400 page PDF from the European Commission or a short blog post from the Washington Post – and in the last week I've been head-down in both – Evernote stores, syncs, and allows me to search everything, including those paper based notes I scan in. It's a piece of software I couldn't live – or create – without.
WordPress
WordPress powers about 1 in 4 websites making it the content management system (CMS) of choice for many in the content creation game. I use WordPress daily here at DOZ for posting blog posts like this one, for distributing our longer form content like ebooks and white papers, for keeping our images in line, and managing our media. WordPress integrates with social media effortlessly, can track shares and likes of our content, and 'plays nicely' with readers who arrive on any operating system, on any device, and from any country. It's the primary publishing channel for DOZ content and, as such, a lot of my efforts are focused on maximizing and optimizing our WordPress install.
Canva
Canva is my go-to web app for design. Now I'll admit it: I'm a writer, I'm no graphic designer. But Canva is so good at making even an amateur like me look good. More than that, though, Canva helps the interested amateur improve their skills by offering free design tutorials and online workshops. In effect, they not only make it easy to look good, they make it possible to improve. Even better? Canva is free if you use your own images and designs, meaning that for the most part you can use Canva every day without paying a cent. Couple it with another of my favorite tools – Pixabay, described below – and it becomes my tool of choice for designing blog headers, editing images, and building presentation and slide decks.
Pixabay
When it comes to images, Pixabay is my first choice – and usually my last choice, too. While there are a growing number of online repositories for public domain or Creative Commons licensed images, Pixabay is my preferred option for a few reasons. First, it has a wonderful search function that can usually turn up exactly what I need. second, all of the images are available in different sizes and at different levels of quality meaning I have options – high quality and heavy file size for presentations, web quality for blog posts and serving up fast. Third, and importantly, all of the images in the repository are available for use, modification, and reproduction without charge. Anything that makes the content creation process a little cheaper is always welcome.
Dropbox
I store everything in the cloud. Everything. And when it comes to cloud storage Dropbox is still my preferred option. Having access to all my images, audio, video, and text on any device and having it synced to my phone, laptop, and tablet means that I no longer worry about USB sticks, flash drives, or even portable hard drives. What's more, Dropbox integrates with almost everything so I can not only have things close at hand, I can access my files and add new ones without a second thought. Coupled with IFTTT recipes, I upload from Twitter, reddit, Facebook, and other places around the web direct to my Dropbox any time I click like, favorite, am mentioned, or if I save something for later. It's the best cloud solution for me.
Google Apps
While I'm a Dropbox fan from way back, the DOZ team uses Google Apps for their day to day communication and a lot of their creation. This reality means I have to get comfortable with Google's suite of cloud products and, after 6 months or so, I am on board. Google Drive is great for sharing, Google Hangouts is where the team, well, hangs out, and I can quickly shoot documents, presentations, and spreadsheets to the people who need them without leaving the Gmail/Google environment. I haven't deleted more than a handful of emails since arriving at DOZ, and being on the same page as the rest of the DOZ team means the content creation process is sped up significantly.
Harbrace Handbook
If using pen and paper is old school then this is an even bigger throwback. A real hardcover edition of Hodge's Harbrace Handbook, the go-to guide for grammar, tenses, punctuation, and everything else that goes into writing well. I'll be honest and admit that my writing is not always 'Harbrace approved', and I break the rules of standard English grammar from time to time. But I always do that for a good reason and with the knowledge that I am stepping outside of the lines – you've got to know the rules to break them, right? The Harbrace Handbook helps me answer the niggling questions that arise from time to time in the content creation process and ensures that my writing is as good as it can be.
I've collected all of these tools into the SlideShare presentation below.
What do you keep in your toolbox? Let us know in comments below or on Twitter!