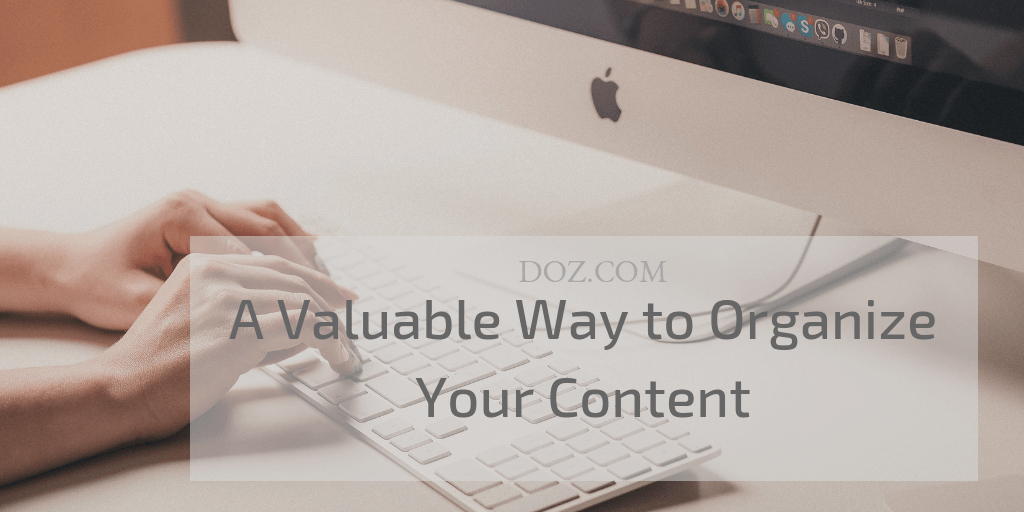 Content marketing poses big challenges right now. Creators are competing with the overwhelming amount of content that appears every minute on the web, and being found and followed is becoming increasingly difficult.
There are a lot of new tactics and technology now in use that attempt to catch consumers' attention: videos, AR/VR, lots of presence on social media. The purpose of them is to attract the target audience. Keyword research has become a highly scientific activity. However, with all of these tactics, content marketing must be catchy enough, in order to attract enough engagement and get enough attention and backlinks for search engines to notice and provide rankings.
From Keywords to Topics
The SERPs are in the following condition: content marketers are aware that Google algorithms have changed over the years. While keywords were once "king", this approach does not work. Search engines are now looking for other things.
Radical changes about these other things started as early as in 2013 when Google Hummingbird was launched. This was the signal for content marketers to begin focusing on keyword phrases and word clusters, rather than single keywords. Searchers were beginning to use far more specific phrases rather than separate terms so that the results would meet their unique needs.
In 2015, Google launched RankBrain, an algorithm that utilizes AI and machine learning. This new technology now analyzes search terms historically and studies searches related to those terms, in order to rank content that looks like a match for a new search.
"Both of these changes meant that Google (and other search engines) were shifting focus from keywords to topics," states Veronica Wright, CEO at Resumes Centre.
Content Clustering may be a new solution for content marketers
In the situation, when topics are clearly a focus of search engines, content marketers have to reissue the ways they structure and plan their content, and topic clustering is a powerful solution for these needs.
The concept of topic clustering is easy. Companies that have websites, blogs, and social media platforms produce a lot of content that they hope their target audiences will find and read/view.
Marketers come up with content marketing topic ideas that they believe will provide valuable information and problem solutions to their target audiences. The main goal is to choose the pillar topic of the website and pick up the highly-relevant cluster terms that allow uniting the power of all the content of the website into one complex read.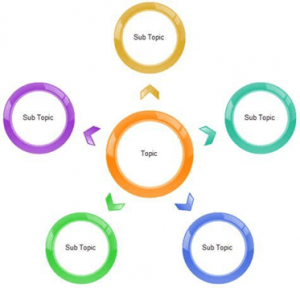 An example: a real estate mortgage website has a flow of high-quality articles in their blog, that covers a variety of industry-related topics for landlords, sellers, brokers, and buyers, get more tips from this handy guide. The process of content creation is rather chaotic, and from week to week, the content differs radically, although staying in the same niche. The blog still provides high-quality articles, but they are weakly related to each other (homeowners and brokers, for example, are two different audiences that have opposite goals). The next issue for the reader is to spend time on searching posts they need all over the blog.
"A wise alternative for this situation is to structure out the content with pillar terms and organize the content into separate sections, dedicated to the questions of landlords, brokers, buyers, and sellers. This is the main concept of topic clustering," explains Pat Fredshaw, editor in chief at Essay Supply.
It also gives a set of advantages for content marketing, usability, and SEO:
Content is structured out, and this solves the problem of generating ideas for it, as you always know the pillar term.
Usability a of website can be significantly increased with topic clustering by creating the categories, adding breadcrumbs and internal links inside the content with the highest relevance. As a result, it is a way to improve the bounce rate and increase session duration.
Topic clustering allows to build a precise semantic core of the website and gives vast opportunities for internal linking.
How Content Clustering Works
Let's get back to the example of mortgages. There are global topic areas that are of interest to their visitors: personal mortgage, seller issues, buyer issues, loans for investment properties, etc. Within each of these pillar topics, there are a number of content sub-topics that relate to the cornerstone subject. 
Historically, all of these content pieces are placed on a site or blog, usually in chronological order, and there may be a search feature so that visitors can look for pieces that answer their questions or promise to solve their problems.
Jessica Fender, the lead marketing specialist at Online Writers Rating explains: "Content clustering, on the other hand, brings a visitor to a pillar page that focuses on the general topic area and then, within that pillar piece, there are links to specific sub-topics that satisfy specific needs – links that will take a reader to the exact content marketing of his interest."
The number of hierarchy levels can vary, depending on the website and blog complexity. For example, there is a general topic area of personal mortgage loans. There may be a piece that speaks to the importance of credit scores in securing a loan with an attractive interest rate; there may be a post on calculating mortgage payments based upon loan amount and interest rate; there may be a piece that tells about the mortgage insurance requirements; and there may be a piece of the types of loan products that are available – fixed, variable, balloon. All of these are the cluster terms and relate closely to the pillar post about personal mortgage loans in general.
Benefits of Content Clustering
In addition to providing a far more efficient and convenient experience for your readers, there are other benefits to clustering.
It provides a better structure for your site and/or blog.
Search engines become aware of pillar pages and see the internal connections between your pages, which improves overall ranking.
Sub-topic pages on very similar topics are not competing with one another for rankings, which allows avoiding

keyword cannibalization

, a very important issue of the majority of websites.
Statistics about the topic clustering
HubSpot, a developer of marketing software, conducted a research project of its own content marketing. Specifically, it selected a few topics for clustering and then tracked the indexing and rankings. The results showed that the complexity of topic clustering and its quality improve SEO performance.
How to establish topic clustering
Topic clustering is not complicated. Using these steps will result in a successful clustering plan.
Identify Pillar Topics
This step is performed with identifying the general areas of the audience interests, i.e., niche subjects (content marketing, social media marketing, SEO). It is wise to start with several global terms, instead of getting the whole semantic list with dozens of keywords.
Pick the clusters.
Keyword research is the next important step, and it is easily performed with the major market instruments, like SEMRush and Ahrefs. Pick the keywords that are related to the pillar term.
Group the keywords together and unite them under one pillar term.
Coschedule gives a powerful illustration of the good topic clustering:

It is easy to notice, that topic clustering can also help you determine the difficult and easy keywords. As a result, you can dispense the team resources and plan the strategy in the long range.
It's Not Complicated
"Topic clustering is a great way to empower your content strategy, and it requires not that much: powerful tools, understanding of your niche, and time to make a research. Moreover, it gives a powerful competitive advantage," emphasizes James Daily, head of the content department at Fast essay help.
BIO
James Scott is an independent blogger and marketing specialist. He is especially passionate about team building and management, having run his own company for a number of years. You can connect with James on Twitter or LinkedIn.