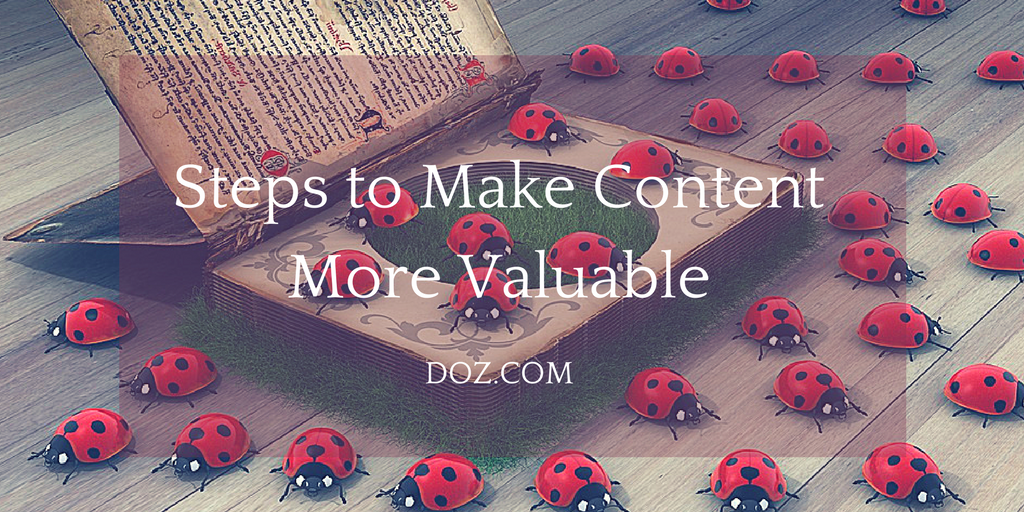 ---
This is an article by Rahul Ghundiyal. He is 4 years experienced person and CEO of RNG SEO. He loves his area of expertise and do work within his limits for helping small and medium businesses to increase traffic. Well Graduated Guy and looks to do good research while writing. He can be found on Linkedin.
---
Just think about the millions of blogs that are online. Fighting to be among the best ought to call for a lot of work definitely. If you are venturing into this field of investment, then you should be ready to work tirelessly and offer your target audience quality content that will make them want to come back for more.
There will be blogs with similar information to what yours is offering, and that is why positive uniqueness is important. You hence need to strategize your work so that you can attract views from the readers who visit your blog. You will also improve sales through the numerous visitors that you will get.
Even with the difficulty of coming up with content that will attract thousands of views, the truth is that it's possible to run a blog that will generate interesting information to attract those many readers. The better your work will be the easier it will spread.
This is because, in this era of social media, when one finds an interesting piece of information they usually like sharing it on other platforms. That's a great way of spreading your good work and content, and also creates stronger relations with readers who can relate with your work.
In strategizing, you will need to do serious planning and set a perfect process of creating the content. By so doing you will come up with a balanced content, and in addition to using SEO Expert services, the following are some of the steps that will guide you to create content that is useful to your audience.
Focus on The Purpose
Bloggers don't write just for the sake of writing. Before you start planning the content that you want to put up on your blog, you will need to consider its purpose. Ask yourself why you need to start the blog, what values will its content add to the readers and what is that essential information that you want the audience to get.
To come up with effective content requires serious and hard work, plus great passion. A lot of time, energy, thoughts and resources go into this kind of work. You need also to remember that it's a thing that you will be doing regularly. You hence need to be creative too, to give your audience fresh information every time.
When you have a great and healthy purpose, all other pieces will fall in effortlessly. Content that has a long lifespan will keep you active for longer, as you provide fresh solutions to your readers.
Brainstorming on Ideas and Topics
With a clear purpose, you can now settle on brainstorming for ideas and getting interesting topics that will attract many readers. Remember that whatever ideas or topics that you come up with have to be in line with the purpose of your blog. Visitors will want to get genuine information that perfectly relates to the type of your blog.
You need to research online, and through speaking to people about issues that are in line with your blog. Read similar blogs to find out how you can make yours unique, because to be among the best you ought to be better than your competition. The same online channel that you want to sell your content through has more than enough information to help you set a unique and great blog.
Keyword Search and SEO
This is the point where you will need SEO services more. The reason is because you need to come up with top selling keywords, which will put your blog among the top on the search results. It's a serious strategy for search engine optimization and when you do it right and use the keywords right, your blog will always rank high when visitors search for content with your keyword.
Do a research for target keywords that are mostly used in your industry. The right ones will place you before your potential visitors and customers. In addition to using the experts, Google AdWords Keyword Planner is another great tool to help you research for the right keywords.
When you understand SEO, you will also be able to understand more information about blog ranking by the search engines. SEO is more than just keyword search.
It's also here that you will understand how you can connect your content to essential metrics like Google Analytics that will assist you in evaluating the success that your blog makes in a given time. The Tracking methods highlight opportunities and threats too, which will be crucial to your making of decisions and grow your blog to greater heights.
At the end of it all, you will need to make a good return on investment (ROI) from your handy work.
Come Up with Sharable Titles
Good titles are also a great way to market your content. A catchy title or headline will make a reader want to know more about the underlying content.
Once the headline creates that emotion on a visitor's mind, he or she will be tempted to click it and so it will guide them to taking action. When it leads the reader to some great content on your blog, they will be lured to sharing it with their social media friends.
To give your blog the impact that you want it to have on your audience, every title should reflect the exact information that is in the content. A catchy title should lead the reader to content that perfectly relates to that title.
Select the Best Content
Online visitors will be visiting your blog with the expectation to get solutions for their problems. They will be hopeful to get the information they want from your source. In that case, when you set to start a blog on a specific topic, you should be ready to do serious research about every detail and aspect of the topic.
Have an open eye for the trending things that relate to your field of writing. Don't just take any information; confirm its credibility before you include it in your content. You will also need to include diagrams, images and videos where possible. They help in providing information that is more realistic.
The base line when you venture into setting up a serious blog is to provide content that has value. Valuable information will make your blog more credible and it will be in existent for many years to come.