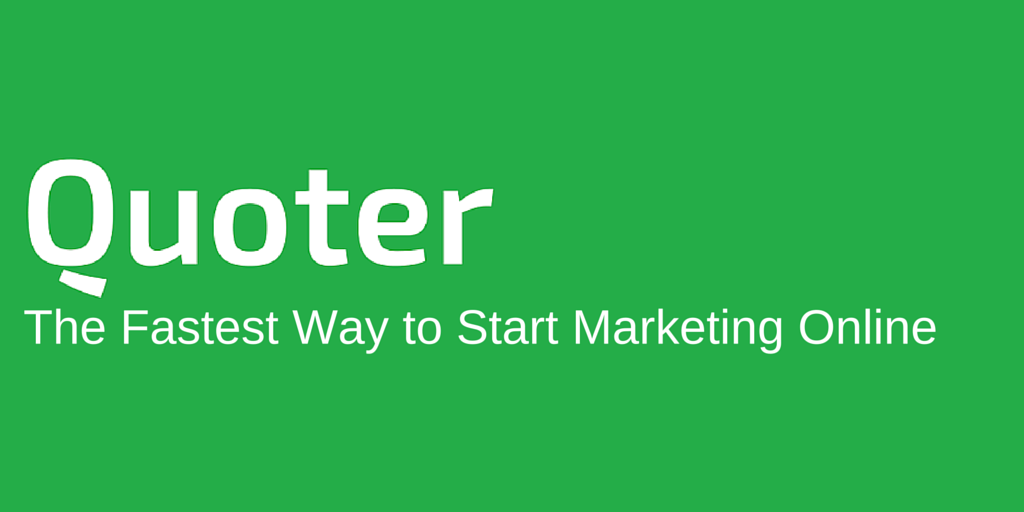 For years now DOZ has been revolutionizing the way that marketing is executed worldwide. From humble beginnings with a handful of clients we now service hundreds of clients with a community of thousands of marketers in more than twenty countries.
In this time, we've learnt a lot about how to make marketing work for our clients. We've helped them build teams, manage complex projects, take their campaigns international, and connected them with expert marketers in a dozen different languages.
But we've also learnt about the things that make marketing hard, the things that slow it down, and the pain points that make everything more difficult than it needs to be.
When clients told us that they wanted to work with local and remote teams, we made it easy to do just that. When they told us that they wanted to work with their favorite marketing experts again and again, we helped them to do that, too. And when they told us that they wanted to expand into new markets in South America and East Asia, we recruited the hundreds of marketing experts they needed in those markets.
But in a world that is increasingly fast paced there was one thing that our clients told us they wanted that we had been unable to provide.
Our clients wanted to go faster. They wanted to launch a marketing campaign in minutes, enter a new international market within hours of deciding to do so, and they wanted even the lowest barriers to marketing removed.
And so we built Quoter.
Quoter: Faster and Easier

With Quoter we've made it faster than ever before to launch a marketing campaign.
In only a few minutes and after answering only a handful of questions users receive a certified quote for marketing services. The quote can be accepted with a click, and the campaign launched immediately using DOZ's community of 7,000 marketing professionals from around the world.
In other words: from idea to active campaign in a couple of clicks.
The technology behind Quoter is both new and incredibly exciting.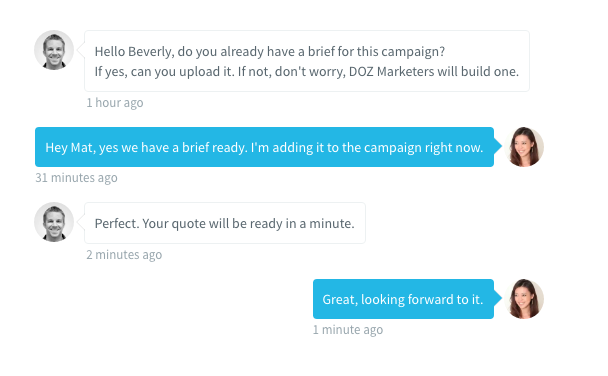 We've built an artificial intelligence (AI) engine that draws on hundreds of thousands of data points from our previous DOZ campaigns to generate accurate and near instant quotes for Quoter users. We've also integrated a chatbot that, along with live chat with our marketing specialists, gets campaigns up and running smoother than ever.
Quoter is also directly integrated with the DOZ platform. This means that a simple 'go' will take a campaign live and DOZ marketing experts will start delivering marketing tasks within hours. It's seamless, and its fast – really fast – while maintaining the great value that DOZ clients have come to expect from our platform.
And the Price?
Quoter is not only the fastest and easiest way to launch a marketing campaign, it's the cheapest.
How can we be so sure? Because it's free.
Anyone can access Quoter, answer the basic questions that help our AI engine determine the most appropriate campaign and pricing, and get a certified quote for their marketing.
There's no obligation to move forward, and there's no charge for using the service. You can visit again, change the goals of your campaign, target a new country and see your quote change.
Want to walk away without launching your campaign? No problem.
But if you want to launch your campaign it's easier than ever – just a click and you're on your way!
Try Quoter Today
Ready to try Quoter? Get started now!
We guarantee it will be the smoothest, fastest, easiest, and most efficient way you've ever launched a marketing campaign.