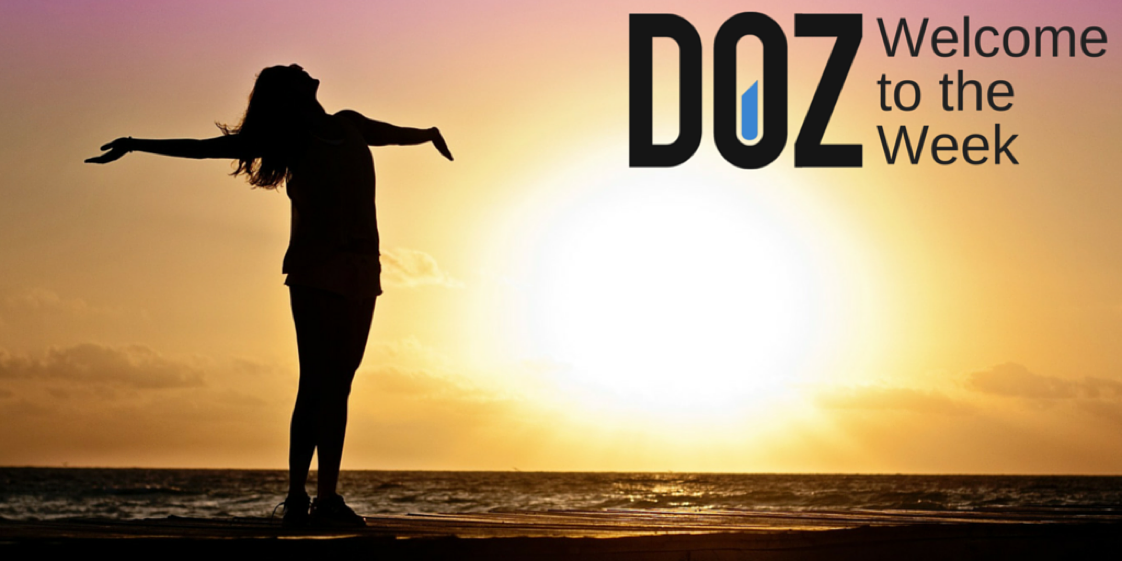 Welcome to the week!
We're back after Easter. Sort of. Thanks for the magic of scheduled posting, WordPress, and Buffer we're here…but we're not here. Confused? Don't be.
We've written before about the power and opportunities that marketing automation offer businesses and brands so whether it's a long term plan or just a way to allow the marketing team to take a three-day weekend at Easter (thanks, boss!) it's worth investigating.
Also worth investigating? Our marketing must-reads for this morning here on The DOZ Blog. Sure we might be lazing around home and arguing with ourselves over whether to brew another pot of coffee, but that doesn't mean we aren't serving up a fresh batch of marketing goodness for you here.
Nice of us, right?
How You Got Hacked
A couple of years ago my credit card and identity details were stolen and I spent a frantic morning cancelling cards and trying to figure out how I ended up in this mess. Thankfully, I caught it pretty early before any real damage was done but it reminded me how much trust we put in the people that we share our personal information with online.
When you run a web based business not only do you want people to share their information with you, you need them to share their details, credit card numbers, and PayPal accounts with you. Hence, security has to be a top priority for any website owner, lest they leave customers like me in the lurch.
Wordfence has done some research on the most common ways that WordPress websites are hacked and the results might surprise you. The most common means of hacking a WordPress site? Via a plugin. Indeed plugins, brute force, and core attacks account for about 75% of all WordPress hacks, and with 25% of sites now running WordPress it's important for your marketing efforts to secure your site against these threats. Don't blow your marketing budget patching holes that shouldn't be there in the first place – read the Wordfence post and ensure that your site is secure today.
Killing the Radio Star
Are you using video in your online marketing mix? Is it part of your onboarding process? How about your sales process?
Video is incredibly good at helping turn visitors and readers into customers and even advocates. But getting the video style right is important because, as with many things in the marketing game, context is important when choosing the video you post.
At Good Vidio there is a great new post that outlines the different sorts of videos that are used at different points in the sales and marketing funnel to encourage conversions. Four videos styles – brand, user-generated, demo, and humor – are considered in turn and the post is good at explaining the advantages of each sort of video at each point in the promotional cycle. Even better? There are examples of each so you can be sure to nail your execution. Read – and watch – it all.
A List in Our List
It's a little bit meta I suppose but right here in our list of great articles we're including an article that is a great list. Copytactics has gathered 70 growthhacking and inbound marketing articles that, they promise, will help explode web traffic and engagement in just a year.
Sound too good to be true? It's not.
As Copytactics themselves explain they have benefited from these strategies themselves. The business moved from 0 to 140,000 page views in just 12 months by applying a strategic SEO approach and working on their inbound marketing, too. This post is something like the Copytactics team giving back to the community of web businesses that are looking to grow as they did. It's a great list and there's massive value there – scroll, click, and get reading.
Snapchat Billboards: Innovative or Ineffective?
AdWeek reports that social media superstar Snapchat is moving into billboard advertising across the United States – but with a twist. Instead of rolling out huge public ads pushing the Snapchat platform or the social side of their application, Snapchat is not even putting their name on the ads they are running. Instead the billboards are simply the local filters relevant to each city in which the billboard campaign is running. Chicago in Chicago, Boston in Boston, Phoenix in Phoenix – you get the picture.
Is this innovative or ineffective?
Some will argue that Snapchat is engaging with their community, the only people who will understand the billboards and who – hopefully – will explain to others not clues into the platform just what is going on. At worst it'll reinforce knowledge about the filters and, at best, the brand will be able to experience some reasonably organic growth through word of mouth explanations.
On the other hand, the billboards do nothing for the brand in terms of reaching out to demographics not familiar with Snapchat. Without even a logo to clue the passerby into what the billboard is all about it's possible that a viewer will just imagine that they're seeing yet another local tourism offer.
What say you: innovative or ineffective?
This Week on the DOZ Blog
We're diving into the world of images this week on The DOZ Blog. We've got a guest post about marketing with Pinterest, we'll explore the why and how of using infographics on a site to drive engagement, and we'll explore one of the most underrated social networks of all: Imgur. Tomorrow we'll welcome a guest post, too, this week focusing on search engine marketing campaigns and how to make sure yours is a winner. There's always something happening on The DOZ Blog so don't miss a day!
Want More Marketing Goodness?

Every Monday morning DOZ delivers the best marketing content directly to inboxes around the world. Subscribe to DOZ's Marketing Monday for a generous serving of the best in digital marketing, SEO, and the tactics and strategies to drive your business forward this year. Want in? Add your name to the list and start your week a little smarter.
Time to Get to Work
Know a great piece on marketing that we missed? If so, let us know and we'll share it with the world, crediting your good self, of course, with the tip. Send your sources straight to Content Manager Dylan and you could be featured in next week's Welcome to the Week post.
The new week is underway even if we're still pattering around the house in our pajamas. Don't despair, though, as you're getting the head start you need right here from The DOZ Blog, and we'll be back on deck tomorrow to join you in crushing the week.
Welcome to the week – now get to work.