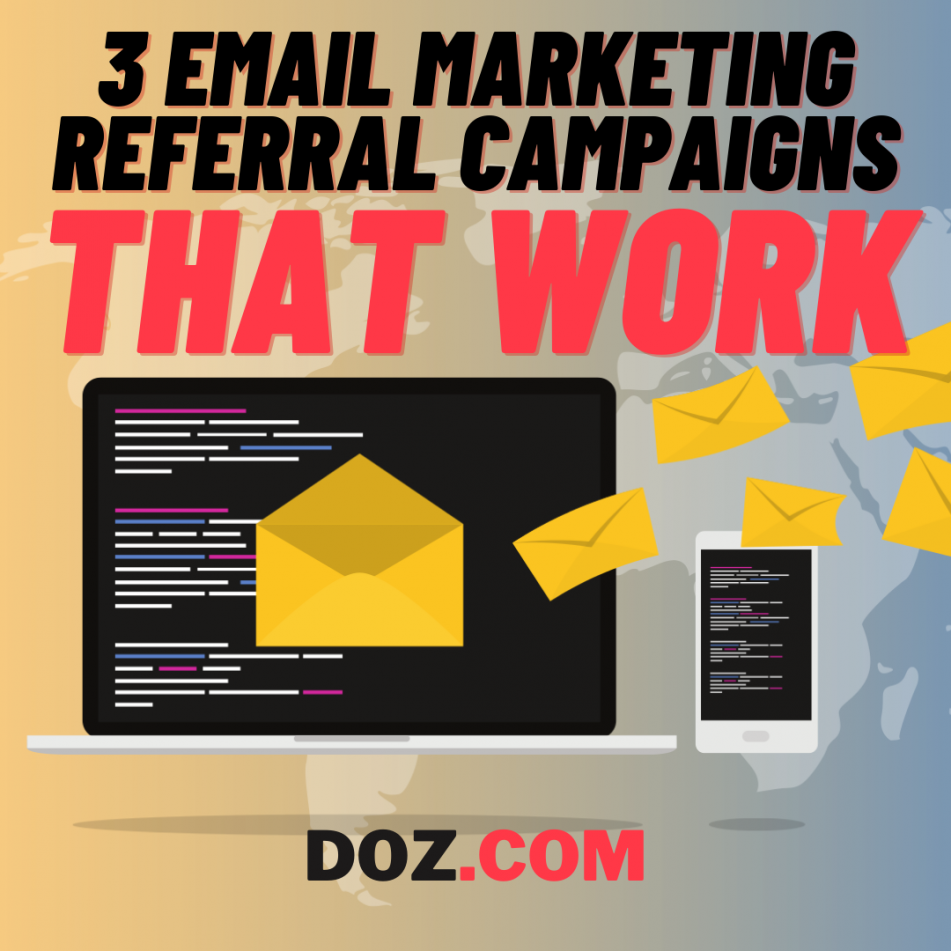 The new year has come, and it means that it's time to give new ideas a try and promote your brand and product in a different way. But instead of trying to invent the wheel, why not explore something that has already been around and proven to be effective?
For instance, good old referral marketing is always a great option. Many brands trust this strategy and for a good reason. According to the statistics by InvespCRO:
referral leads convert 30% better than those generated through other marketing channels
customers acquired through referral campaigns have a 37% higher retention rate
the leads that you've gained through a referral campaign are 4 times more likely to bring you other qualified leads
As you can see, it's more than worth giving referral marketing a try. But here's the question – how do you create a referral campaign that would stand out and not repeat the others?
Indeed, most referralmost of referral marketing campaigns look the same – it's an email message with an attractive offer. Your subscribers probably have a bunch of those in their inbox, and it's highly likely they've never opened them.
So, what should you do to launch an email marketing referral campaign that would definitely work? Here are some useful ideas from popular brands.
1. Make Your Email Offer Personalized
It's true that personalization is key, and it never gets old. But don't mistake calling a subscriber by name with personalization. Everybody knows that there are tools, like Pitchbox, that can retrieve customer information and automatically insert the customer's name into an email.
Instead, try other means of personalization that would deliver more value to your subscribers. For instance, you can make a personalized offer based on their previous experience with your brand.
For instance, take a look at this referral email by Thumbtack, a service that connects people with local professionals as noted by Sarkinen Plumbing (cleaners, plumbers, etc.): 
Credit: Really Good Emails
As you can see, the brand announces that its customers can now share profiles of the professionals they've hired and liked with their friends and family. But, in this particular email, the brand highlights the service that the subscriber already liked and encourages them to share it.
This email also shows that referral campaigns don't always have to be about profit. Instead, it asks the subscribers to recommend the services they've liked to show support during the pandemic. You can do something similar with your email marketing referral campaign and make it based on a good cause that everybody would appreciate. Learn more about email marketing at Upswellmarketing.com.
2. Dedicate Your Referral Campaign to a Specific Event
If you want to give referral marketing a try but are not sure that it's the best solution for you, try tailoring it to a specific event. This way, you'll be able to explore the realm of referral marketing without spending too much money on it.
For example, Ibotta, a cashback app, dedicated one of their email referral campaigns to Thanksgiving, offering its subscribers $50 for referring five people:
Credit: Really Good Emails
Such an approach opens a door for creativity. For instance, if your business offers an online course on improving English pronunciation, you can dedicate your referral campaign to the first day of school, the international student's day, or the teacher's day. The options are limitless, you just need to find an occasion that would suit your product and your brand's identity.
3. Propose a Win-Win
Now, this is a traditional way to run a referral marketing campaign via email – you ask someone to refer a friend, and they get a discount or a coupon for it. This is usually a $10 or a $20 rebate off their next purchase.
Such an approach might not seem very attractive to some customers, and the friends and family they refer don't usually get a good deal out of this. So, if you are making an attractive offer to your subscribers, also propose something valuable to the people they refer.
To have a better idea of what we mean here, take a look at how MeUndies, an online underwear brand, handles its email marketing referral campaign:
Credit: Really Good Emails
Besides giving their subscribers a $20 credit, MeUndies also gives a 20% to the people they refer. The brand's referral campaign is ongoing, so if you keep bringing them new customers, you will get a regular discount.
Keep in mind that, with referral marketing, your goal is not just to get new leads but also to retain them. That's why, in your referral marketing emails, you need to make an offer that's a win-win both for the subscriber and the person they refer.
Wrapping Up
As you can see, there are plenty of options to run an email marketing referral campaign that is both engaging and effective. As long as you keep your offer personalized and make it a win-win, you will be able to get more people on board. You can also make a trial referral campaign by tailoring it to a specific occasion if you aren't sure whether it's the best option for you.
Whatever you decide, focus your email marketing referral campaign on building a stronger relationship between your brand and your customers. Remember – the goal is to get more loyal customers, not just get people to fill your contact forms and never buy anything from you.

Ryan is a passionate blogger and writer who likes sharing his thoughts and. Now he works as a content editor and internet researcher, you can check his site. He likes to travel and explore new countries.