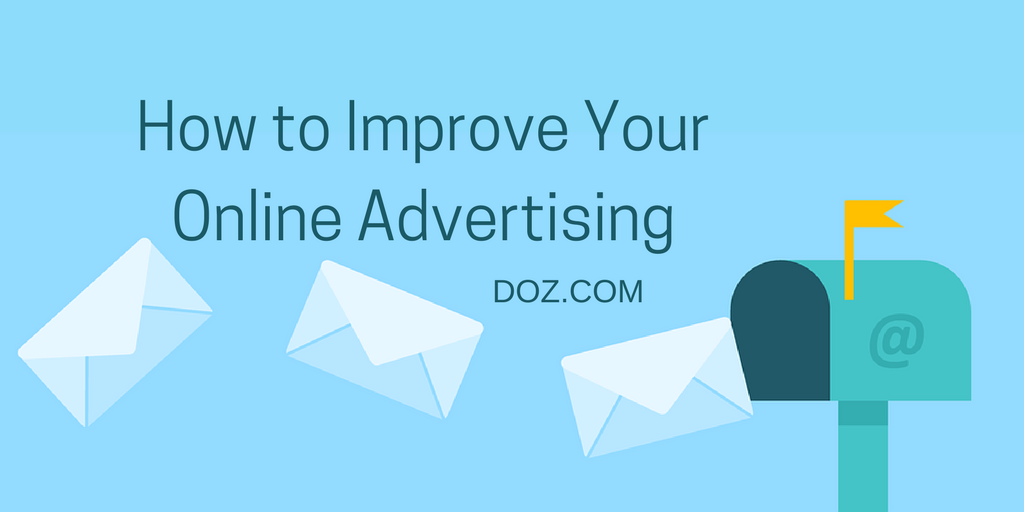 How do you determine if the advertising that you are doing online is working? The answer could be either simple or complex. It all depends on your purpose.
If your purpose is to increase sales or blog readership, then the simple and straightforward answer is that you'll know if your online advertising is working from your analytics report. You'll be able to measure your return on investment. However, what if your purpose is to increase brand exposure? When it comes to facebook vs google ads, is there a better option? Will measuring clicks be useful? What if you're promoting for a new movie by running a PPC campaign? What if you're running an election campaign via YouTube ads? The number of people who click on your ad or watch your video will not correspond to the number of people who decide to go to see the movie or decide to vote for a candidate.
Fortunately, for most forms of online marketing, the goal is fairly simple: build traffic, drive leads, and get results. However, before we talk about how and where to advertise it's important to briefly discuss the two things you need to do well when you advertise. Get more information from experts like Andrew Defrancesco.
How to Improve the Quality of Your Online Advertising
You improve the quality of your advertising through study and practice. The things that make a difference in quality is knowledge and experience. Knowledge and experience are both necessary. Knowledge is understanding what to do while experience is all about learning from past mistakes. How do you gain knowledge and experience? Either through long study and practice or by hiring a firm like Third Angle that has worked on numerous advertising campaigns for different brands. Seasoned advertising firms have an almost intuitive grasp of what type of advertising to use and where to place it for different markets. So either be patient enough to acquire the knowledge and experience you need or hire people who have already spent considerable time honing their understanding about advertising.
4 Popular Types Of Online Advertising
Assuming that you just want to simply want to drive traffic to a website and convert visitors to buyers, then the following ways of advertising will prove highly effective if you're creating good ads and driving traffic to a high-converting landing page:
Google Adwords:

This is a popular choice for many businesses, large or small. By using highly targeted keywords for display or text ads, it's possible to get a high ROI. If you use this medium long enough, Google will reward you with increasingly better quality scores.

 Text Ads.

These are the text ads you see on a search page. While Google's text ads have a good reputation for driving the most traffic, some advertisers prefer Yahoo or Bing because the return on investment proves better for their line of products despite a lower volume of traffic. Text ads are usually successful for customers who are looking for a specific product. Successful results depend on the use of good keyword research and A/B testing.

Social Media Advertising.

Advertising on sites like Facebook, LinkedIn, and Twitter has become increasingly popular over the past few years. The reason they work is because these platforms make it easy to target by user preferences, location, or demographics. The best social media site to use depends on the nature of your business.

YouTube Advertising.

Remember, the Old Spice, Geico, or Coca Cola ads on YouTube? They certainly got a lot of clicks but did they sell more Old Spice, insurance, or beverage? One can make the assumption that they did because increasingly clever and amusing advertising persisted for some time. Sometimes measuring success is not as easy as counting clicks or reading comments but by how recognizable it makes your brand.
Measuring Efficacy
You will know if these ways of advertising are working for you if you achieve your stated goal. In the case of  Google ad, text ads, and social media advertising the goal is to earn more than you spent on advertising; so if the revenue you earn is greater than how much you spent to buy the traffic, then it's working for you. How well it's working for you depends on the percentage of profits you make. When it comes to YouTube advertising, the goal is less likely to be revenue generation and more likely to be brand awareness. In this case, your advertising is working for you if you get a high volume of views, which can range from 1,000 to 10,000 to 100,000. Analyzing competitors views will create a baseline to define the parameters of a good volume.
Taking these platforms and techniques and combining them with the knowledge or experience (either your own or an advertisement company's) will surely help you achieve your goals, whatever it may be.