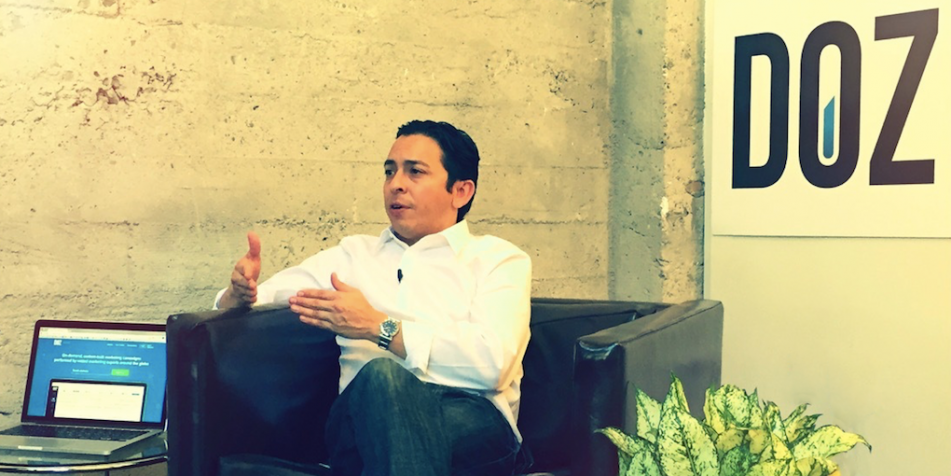 Over the last four weeks we've been proud to bring you excerpts from our exclusive interview with Brian Solis, one of the best known voices in predicting the future trajectory of marketing, technology, and the on-demand economy.
An analyst and consultant for the Altimeter Group and a contributor to everything from news magazines to leading industry blogs, Solis is regarded as a go-to guy for anyone interested in the ways in which the future marketplace of ideas and products will evolve. A long time Silicon Valley resident and advisor to start ups and established corporations, Solis is known for his no-nonsense approach to futurism. He's not going to fall into jargon and he's not going to spitball. He's just going to give you his straight-up, data-informed opinion and, more often than not, he's spot on.
In the earlier interview excerpts we shared Solis shared his views on future trends in marketing, the future of marketing as an industry, and ways in which marketers can humanize marketing. In this final excerpt Solis turns his attention to the people who do the marketing tasks, whether in companies or as freelance contractors as he speaks to us about the future of marketers.
Part Four: Brian Solis on The Future of Marketers
As marketing changes, so too does the role of marketers. In this final part of our interview with Brian Solis he discusses how the job of marketers will change in the near future. Solis is particularly interested with the ways in which the on-demand economy are changing the role that marketers play and the effect that the freelance movement will have on individuals and teams. There's a chance, of course, that the use of freelancers will expand from simply individual tasks and specialization to entire teams of external experts delivering marketing for a company. This move will be different to mere consulting or outsourcing as the teams themselves will be remote, working together without being physically together in the same space.
If you've missed previous installments of our exclusive interview, you can find them all here.