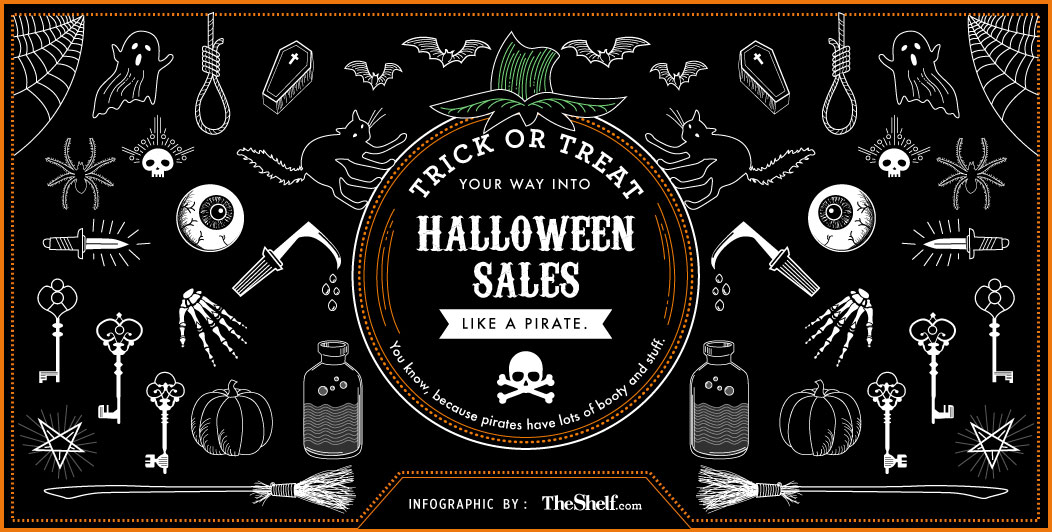 Unless you currently live in Australia, don't you feel like the days are shortening? Autumn is in, and along with the leaves falling off their branches, Halloween sparks slowly start lightening your kids' and friends' pupils. Indeed, it is already this period of the year.
Isn't it scary to know that Halloween account for $8.4 billion overall spending?
I think not considering to take advantage of it is scarier.
And the scariest about all of it would be to not know how to do so.
Indeed, regardless the type of business you are working for, and your field of activity, there is always a way to grab a piece of the big cake.
To help you in your search, the infographic below will be giving you the data and information you might need in order to perform an effective marketing strategy.
Digging into the Halloween Spirit
What people truly love about Halloween is the festive atmosphere it involves. Indeed, it is part of our modern culture, and not only is it a business asset, but also a trigger for people to increase their productivity.
Unlike regular times of the year, people increase their activity during the Halloween period. Therefore, it also implies an increase in economic activities. There is a way, regardless of your business model, for you to be able to take advantage of this general movement.
When you are a B2C
As a B2C company, your role is straightforward: deliver the Halloween spirit directly to the customers. Whether it is by selling costumes, special candies, marketing promotions, or even creating the appealing atmosphere through decoration, you can have a direct reach.
Feeling their party also being that of your business will make your customers relate to your brand way better. It adds customer value, and encourages loyalty.
When you are a B2B
On the other hand, B2B companies cannot have the same approach, as their clients are businesses, not individuals. However, keeping up with the Halloween spirit is not forbidden, and should even be commanded, as it encourages profit.
Indeed, making sweets available for employees, and clients, or even adding a little decoration to the office, or arranging a different website version, can enhance company culture.
This type of undertaking reminds people they are actual people, and not only workers. Considering them as a whole enhances the respect and value they will give to their job, and to the company they work for ultimately. Indeed, the same goes for clients: they are not only a paycheck.
Also, discounts on certain features, or actually special features themselves for the event will dig into customers' mind – although they are businesses – and make them come back. This initiative can greatly improve your returns as your traffic will surely increase for the only sake that it is Halloween, and that you know how to make the difference.
It is your turn now: use the trick, and pick a treat. Read the infographic.