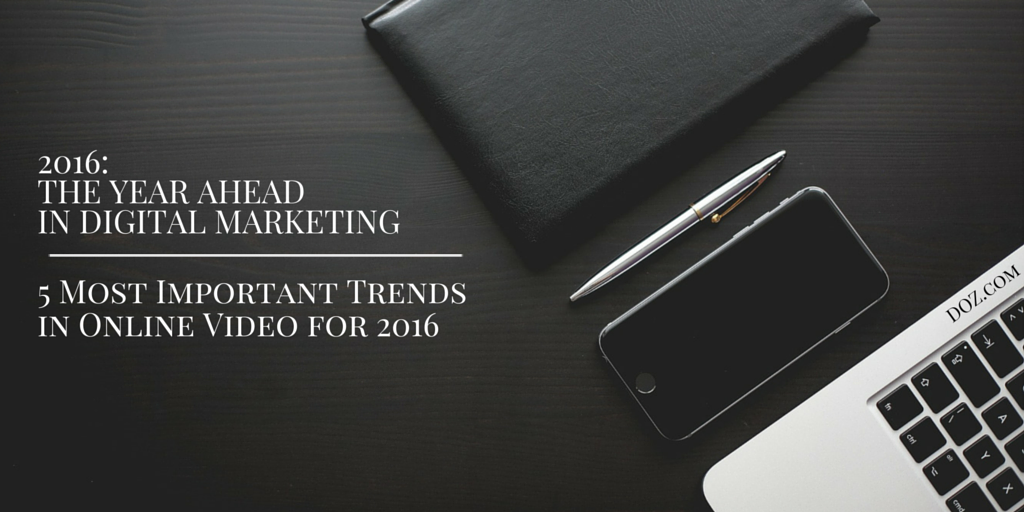 The fireworks have faded, the champagne bottles are lined up for recycling, and those midnight text messages you didn't mean to send but did anyway are fading into memory – or so you hope.
2016 is here and with it a chance to start the new business year with a bang. Your goals are set, your team is pumped, and you're already hitting the ground and running.
But what has changed since last year? How will the world of online marketing look in this new year? And what opportunities should you be aiming for in the year ahead?
All this week we're looking at the most important digital marketing trends for 2016. Whether in the domain of SEO, online video, blogging, or social media, our four-post series will explain what you need to know about the year ahead so you can deploy your marketing resources efficiently, effectively, and hit those goals.
[freebiesub title="these online video trends as a PDF" download="https://www.doz.com/wp-content/uploads/2016/01/20-trends-digital-marketing-2016.pdf"]
In February 2005 three friends – Chad Hurley, Steve Chen, and Jawed Karim – founded an online video site they called YouTube. The site quickly caught the attention of internet users and advertisers alike, and just a few months after the launch Nike became the first major brand to embrace the platform. A year after Nike uploaded its first video the site was bought by Google.
For $1.65 billion.
At the time people questioned whether this was a wise move on the giant of Mountain View's part. After all, YouTube, if it was known for anything, was known for being one of the hives of online audio and video piracy. Media companies initially welcomed the big pockets that Google brought to the site, and more than a few executives were probably rubbing their hands in glee at the prospect of copyright lawsuits lining up to be brought against YouTube's new owners. If you are in to filming and video editing, you might want to check out the headphonage store.
But those same executives were quickly convinced that there was far more money to be made working with YouTube and Google online than working against them in the courts. The age of online video was arriving, and a brand new market was ripe for exploitation – who wouldn't want to be on the inside working the angles?
If the age of online video was arriving in 2006 then it has well and truly arrived in 2016. What might have once been the reserve of plucky amateurs is now a world of content that continues to expand exponentially each year. The sheer volume of online video that is uploaded, viewed, and shared each day is astounding, as is the reach of YouTube:
1 billion users, approximately one in three of all internet users
More than 2 billion video views daily
Viewing times that run into the hundreds of millions of hours every day
Growth year on year of 40%
And when it is recalled that YouTube, though the dominant force in online video is just one of a number of large players in the game, its is clear that online video is a significant arm of the content creation, publishing, and marketing machine.
But how will online video continue to evolve in the year ahead? And what trends – social, technological, or cultural – will have significant effect on the world of online video? Here are the five trends in online video that DOZ has identified that will have the greatest impact on the world of online video in the year to come.
Trends in Online Video #1: Mobile Matters Most
The combination of cheap bandwidth, an expansion in smartphones, and a cultural shift towards watching whatever a user wants whenever they want to watch it means that mobile views of online video are trending up. Way up.
In 2015, for example, YouTube counted a 46% increase in year-on-year views on mobile devices, with tablet views increasing an incredible 90% year-on-year. As SEMRush put it, screen size is not a factor that viewers take into account when viewing online video. Above everything else is convenience: a small screen and a low resolution stream now is preferred by users to a HD stream of the same content if it means waiting even a short time.
For marketers this means striking a balance between high quality video streams and uploads, and optimizing those uploads for mobile users. Using a video service like YouTube, Vimeo or Daily Motion is going to be useful for businesses here. With the best animated video service, it's guaranteed that your online marketing will reach thousands of viewers. While hosting a video on a private server means maintaining complete control over the content, it also places strain on resources as videos become popular and limits opportunities for sharing.
Trends in Online Video #2: Short Form for Social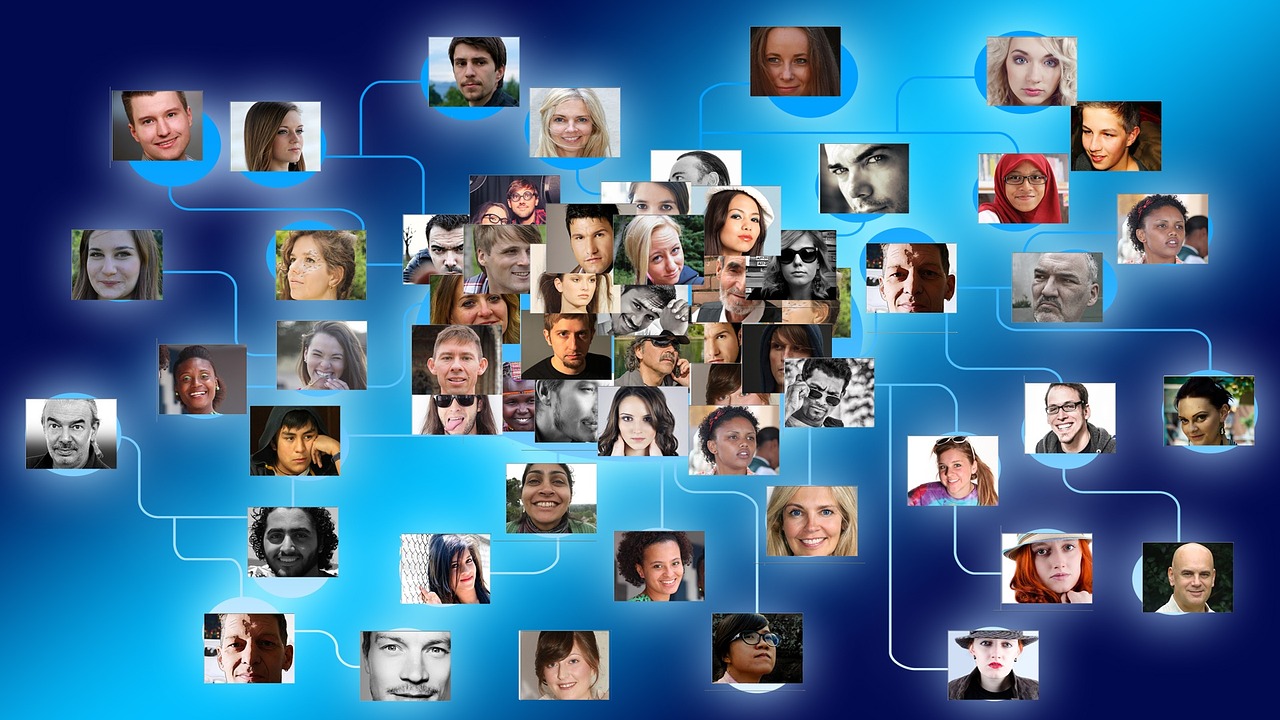 There will always be a place for long form video content. This content, the sort that keeps a viewer on site and watching in the same way as a viewer might have previously watched television, is valuable to those users and often attractive to advertisers, too. But it is decidedly difficult to share on social networks – and in 2016 this is going to be a problem.
One of the attractive things about long form content is the time that it offers the video creator to introduce characters, create tension, explore themes, and move towards a conclusion. But this time is a net negative for social media where users expect immediate gratification. The immediacy of the medium and the fear of missing out on breaking news or an evolving trend means long videos don't earn many views on social networks. Facebook Video, Twitter embeds of YouTube videos, and other social network-enabled video views are focused on short form content.
This year, that content will only become more important. Whether native short videos on services like Vine or short form video pushed to YouTube or Daily Motion, the shorter the content, and the better produced this short form content is, the more likely that social network users will engage. And that engagement is where the value is going to be found in the year ahead.
Trends in Online Video #3: Online Video Re-Purposed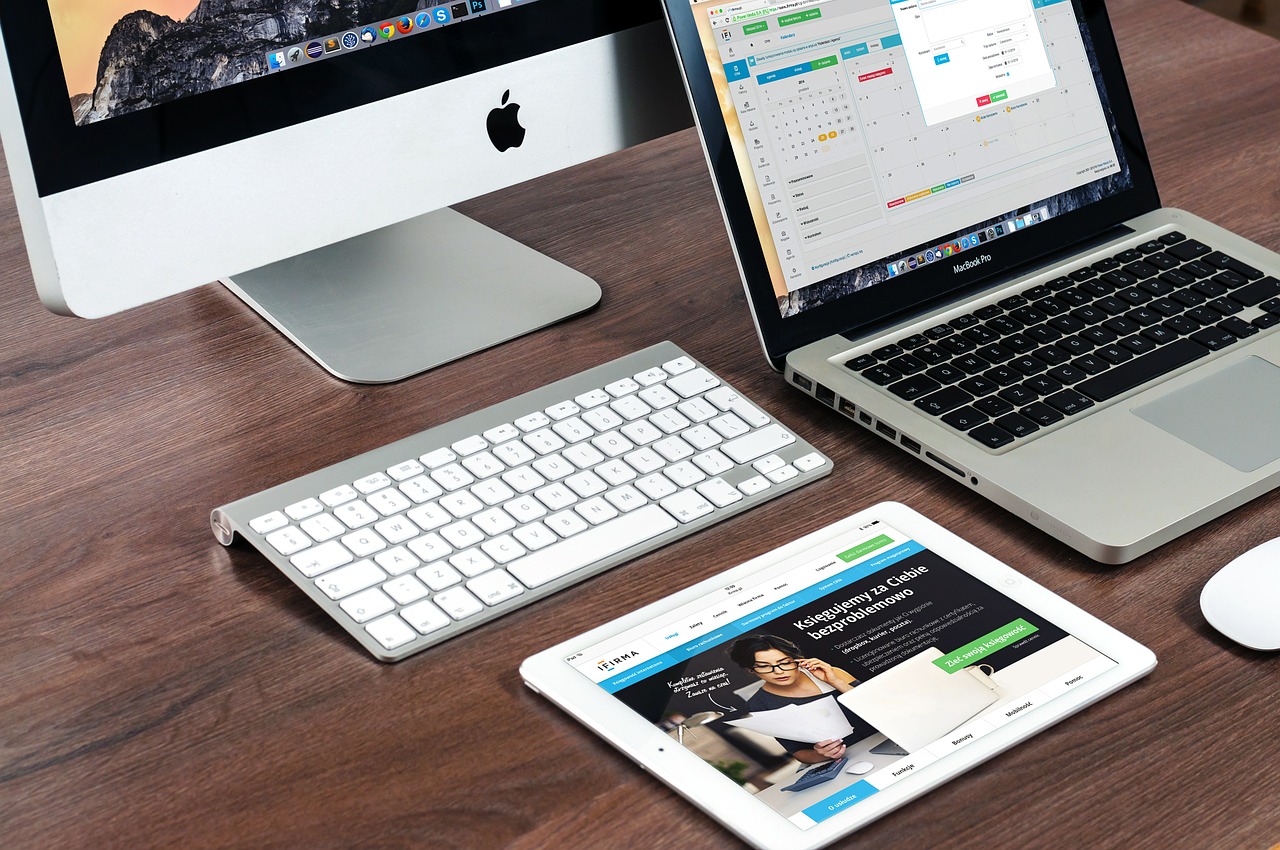 Creating video content is time consuming and expensive to develop. This doesn't mean it is not worth producing, but it does mean that committing to online video development projects is a significant choice for any business or content creator if that video content cannot be repurposed. In 2016, however, we can expect to see the repurposing of online video content become a driver both in the development of that content and in expanding the base of content producers, too.
Repurposing of content is a strategy by which content is reused and distributed via channels where the original cannot be distributed. It adds value for the audience by having the content appear in the most convenient form for that user, and it helps create value for the content creator by ensuring that content that is expensive and time consuming to craft – including video content – can be useful in marketing efforts across more than one channel.
In 2016 we should see video content being repurposed into audio content including podcasts, into long form text content as blog posts, as the basis for a slide deck on SlideShare, and edited into short form video for social media channels. Jay Baer calls this content atomization and himself discusses a process for creating 8 pieces of content out of just one piece of content: a YouTube video, a video podcast, an audio podcast, a Facebook video and post, video on a personal website, a LinkedIn post, a Medium post, and a blog post. Look for more of this repurposing and atomization in 2016.
Trends in Online Video #4: Drones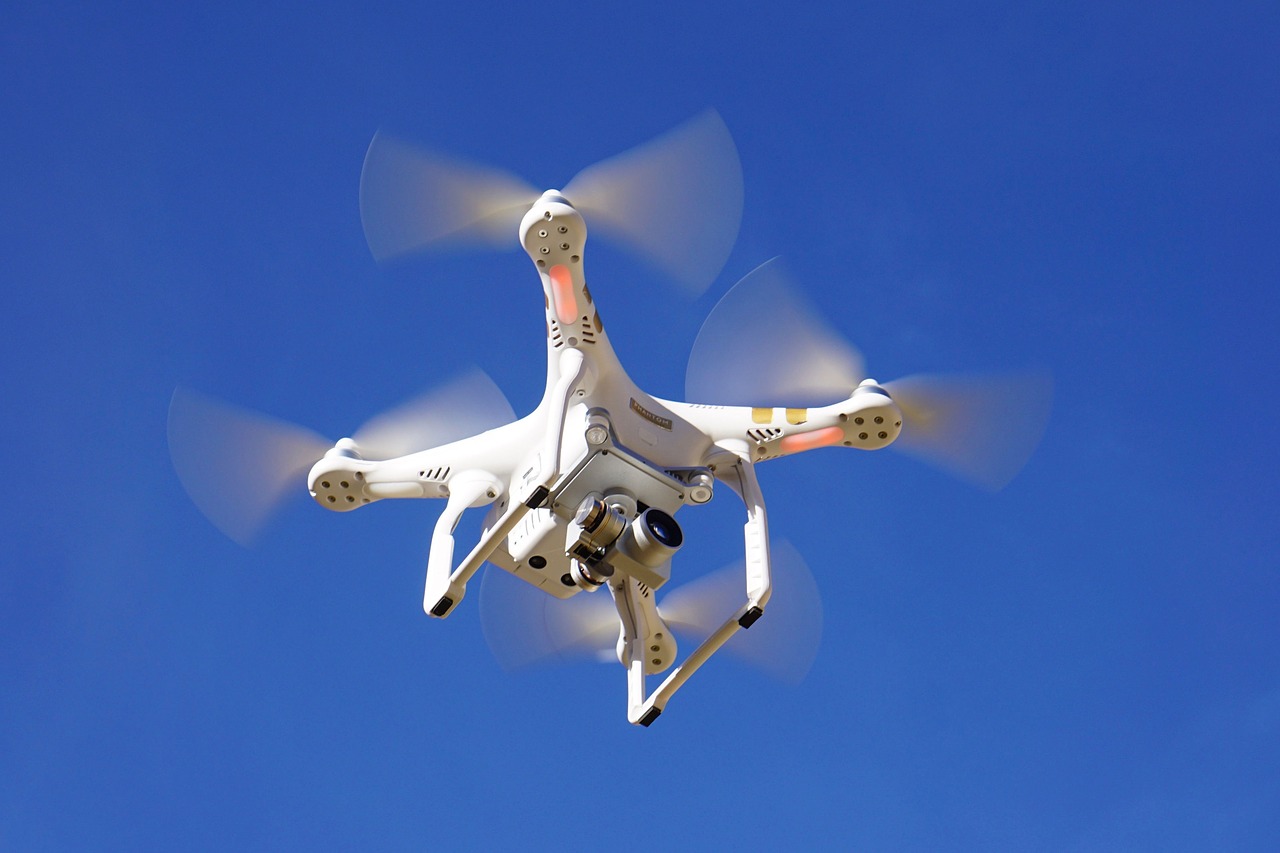 Online video has come a long way from individuals recording their poorly lighted selves on a low-quality laptop webcam. Today production values are higher, expectations from audiences are higher, and the cost of purchasing the technologies required to develop high-quality content is trending down. Among the most promising of these technologies, and certainly the one that will impact content creators most in the year ahead, are drones.
Whether specially built to record the HD video favored by creators, or hacked into carrying a smartphone in an effort to save some cash, drones are an accessible technology offering camera angles and shots that were once only within the reach of professionals.
In 2016 we expect to see the trend towards drone footage continue as the continuing expansion in drone ownership among consumers drives amateurs and professionals alike to experiment.
A word of warning, of course: not every business is going to have a product, service, or marketing mix in which drone footage is useful and adds values. Outdoor consumer products, logistics and delivery outfits, for example, would find drone footage useful, while SaaS providers and app developers would struggle. This isn't to say that drone footage for such firms should be entirely put aside – company events and teambuilding exercises would be good branding opportunities to experiment with drone footage – but it should not be considered essential despite its popularity.
Trends in Online Video #5: Explainers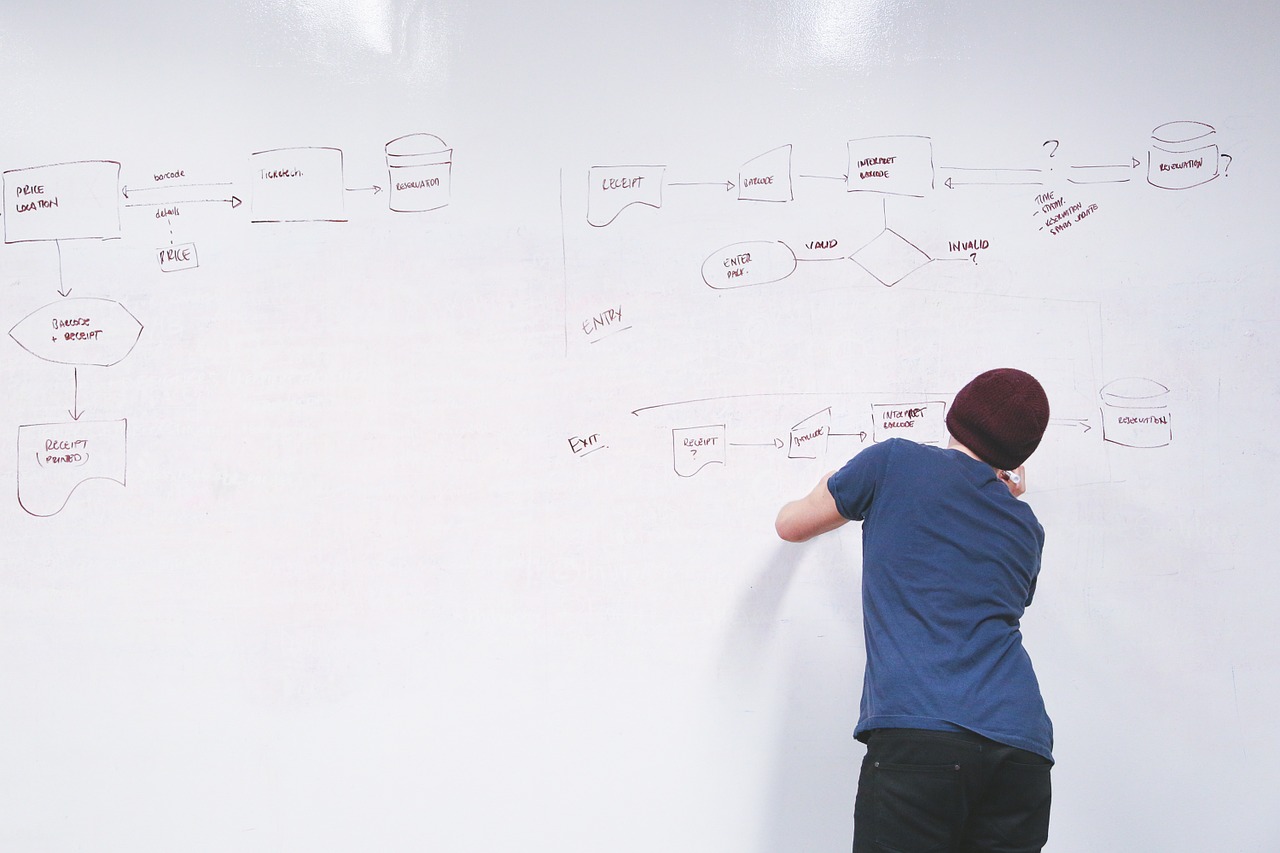 Content marketers aim to create useful content for their audience but often, when it comes to online video, the focus is on entertainment rather than utility. While a viral comedy video is sure to attract an audience and achieve the sort of engagement figures marketers dream of, the video itself is of little lasting utility and enters the cultural zeitgeist only to disappear so fast.
An explainer video, on the other hand, is designed around being useful for the audience. From the moment it is first conceived, through storyboarding, shooting, editing, and distribution, an explainer video is centered on being something that user will find helpful in understanding a product, using a piece of software, negotiating a challenge, or learning a new skill.
In 2016 this sort of utility-focused online video will become more important for businesses and marketers alike. Being able to distill a use case or a process down into a series of steps that can be communicated in a video is a skill that will pay off for marketers and deliver results for businesses. There will be savings when it comes to customer service – the videos will do the work of the phone bank – and there will be additional savings in terms of content marketing (see repurposing, above, for ways in which these videos could be atomized).
Conclusion
Since the birth of YouTube online video has become an increasingly important element in any content marketing plan. In 2016 the importance of online video will only increase, but it will also see particular trends impacting more significantly than others. For business operators and content marketers, staying ahead of these trends and delivering on the promise of online video will be important, as will thinking through the channels by which this content will be delivered. Will a new YouTube emerge in the year to come? It's unlikely – but in a world where a year can mean the difference between naïve startup and a billion-dollar buyout, it's worth keeping a close eye on the domain all the same.
Have we missed an important trend in online video? Let us know what you think on Twitter!
[freebiesub title="these online video trends as a PDF" download="https://www.doz.com/wp-content/uploads/2016/01/20-trends-digital-marketing-2016.pdf"]