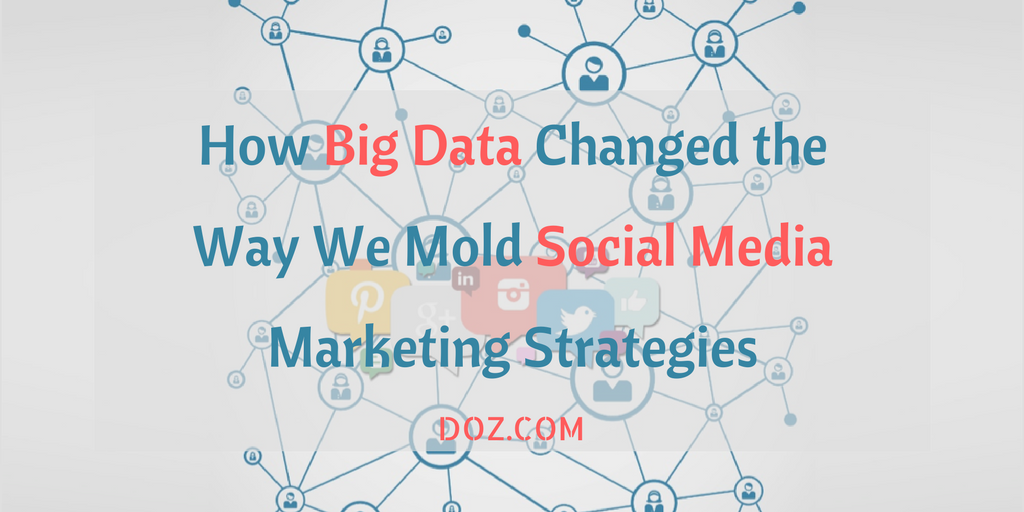 Did you know that as much as 95% of people aged 18-34 are likely to follow a certain brand via social networking?
Obviously, if you miss out on an opportunity to build a strong social media presence for your brand, you are missing on a large portion of a target market and are losing a ton of potential customers. In this day and age, this represents one of the main marketing channels; how come?
Due to their tendency to get users to share their personal information, social media companies are currently in a possession of a great deal of data. This big data presents us with clear insight in user behavior, the way they interact with each other, their interests, habits, etc.
How companies benefit from this newly acquired user information? They learn exactly what their customers need, like or dislike, what they are saying about a particular brand, ultimately gaining enough knowledge to craft a marketing strategy that will yield results.
But allow us to tell you about this in more detail:
Big data is big
Like in all other industries, social media utilizes big data for the analysis of target markets and user behavior. Exactly 5 years ago, Jay Parikh, engineering VP at Facebook, surprised us with the fact that this social network handles more than 500 terabytes of data on a daily basis; this amounts to about 300 million photos, more than 2.5 billion 'likes' and 2.5 billion content uploads. By collecting all this information, Facebook can gain insight into user reactions and modify its offering accordingly.
What kind of data are we talking about exactly?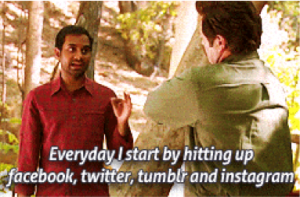 Social networks are aware of the users' age, sex, location, hobbies, interests, income levels, educational achievements, as well as their shopping habits, that is, their inclination to purchase particular products. And when companies acquire these data, the game is on.
By analyzing this info, they get the opportunity to learn absolutely everything they need to know about their potential customers (even define their target customer in the first place) and collect enough data to know how to approach them, i.e. design a fruitful marketing strategy.
What are the real-world benefits?
Thanks to big data, those who are focusing their advertising efforts on social media platforms get the chance to react in near real time. This means that by regularly tracking user behavior, advertising campaigns can be modeled in a timely manner so that they make more revenue. For instance, taking advantage of Predictive Analytics companies like Picnet offer, you can use machine learning to predict the best business opportunities much faster than you would with traditional analytics and Business Intelligence (BI), which are known to be much slower and costlier solutions.
So, imagine you are selling used car parts online; upon collecting data from social media platforms your company is active on, you find out men between 25 and 50 are your target customers and are mostly looking at used wheel cylinders. With this info, you know exactly who to target through Facebook, Twitter, and other media; a campaign must be constantly monitored, as this way you see whether the comments are positive or negative, as well as what parts of the campaign should be tweaked for maximum return on investment.
Furthermore, different social media analytics tools allow you to look beyond random social media chit chat and highlight the most important pieces of information that will help you make effective decisions. Looking at comments, likes, retweets, impressions per post, interactions on desktop vs. Mobile, CTR for URL embeds and transactional history, you are able to measure just how effective the marketing campaign you are running is.
The future is only going to get bigger

Currently, we are seeing Facebook, Twitter, Pinterest and Instagram all focusing their attention on the monetization of their offering, what leads us to believe that big data benefits are going to be greater and more personal in the future. There has even been a study which proved that Facebook has the power to predict users' personality more accurately than their close friends and family, all thanks to big data.
With every tweet, like, share or comment, social media platforms are provided one additional piece of information that better describes their users. Are they following sports brands or beauty products, and if so, which ones? A listers or more affordable ones? Every single action users take brings companies one step closer to understanding their needs and provides them with more information on the best way to approach their target customers.
Finally, when all this combines with the actions users take on search engines (which are nowadays most likely going to link back to social media), a long trail of digital footprint is created and is as such used to detect users' next moves.
There are 2.8 billion social media users, and this number is only going to rise; quick – if you haven't got hold of relevant info by now, you might be miles behind your competitors.