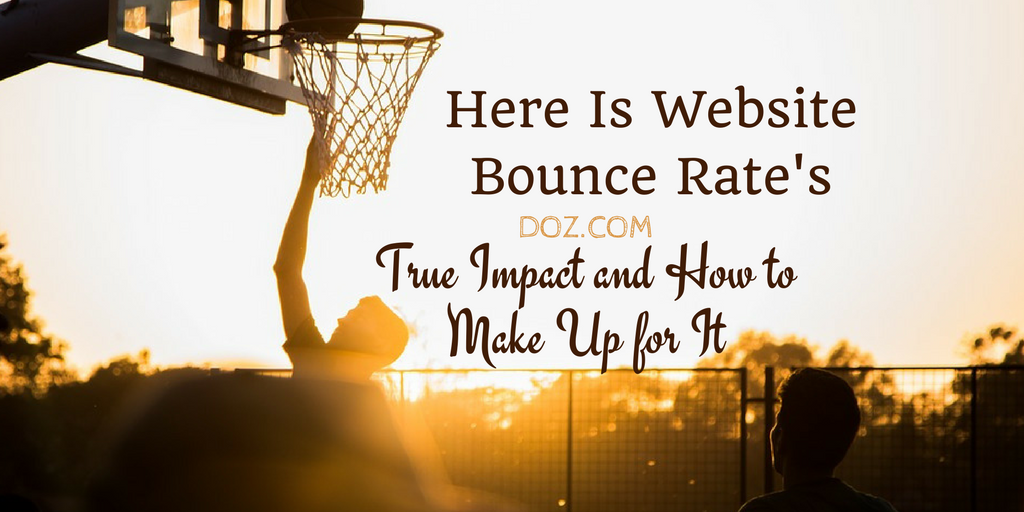 ---
Patrick O'Doherty is founder and Managing Director at Yarra Web, a digital agency who has proudly been supporting digital and bricks and mortar businesses since 2008. Find out more at Yarra Web. Feel free to follow him on Facebook, and Twitter.
---
Website Bounce Rate – Does It Affect Google Rankings and What to do About It?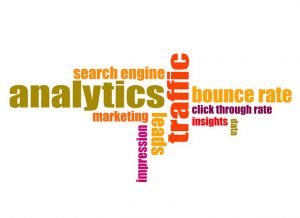 We've all been there. Remember the last time that you visited a Website, and left it immediately? You may have done it for any of a dozen reasons. It may have been poorly designed. It may have been advertised incorrectly. It may have been difficult to navigate and it may have just been overwhelming. Any of the above are valid reasons to exit or "bounce" from a site. That's why I've partnered with DOZ, a company dedicated just as much as Yarra Web to creating seamless digital experiences for customers in every industry. Together, we're trying to answer the age-old question: "Does your bounce rate affect your Google ranking?" Bonus points? "What can you do about it?"
It's the greatest nightmare of digital teams at any Website. Their goal is to keep you on their sites as long as possible, and in the best care scenario- explore deeply into the different pages that your site has to offer. There are many different benefits that analytics teams are tracking. And we're not just talking about the Googles and Amazons of the world. Companies of all shapes and sizes, perhaps yours included, should ensure that a low bounce rate is a priority for your business. The benefits include everything from audience engagement, key market learnings, growth in revenue and your bottom line ROI.
In a world that is quickly moving from brick-and-mortar to e-commerce, many experts have had differing opinions on this topic. As recently as last year, the CEO of Moz and a search quality senior strategist at Google ran an interesting experiment. They took a few different groups, of varying sizes—500 participants to several thousand participants. Everyone was instructed to grab whatever digital device they had on hand. This included phones, tablets, computers of different sizes and other miscellaneous devices. Each participant clicked on a listing towards the bottom of the first Google results page, then quickly left—to enhance the "bounce" rate.
The results were mixed and full of inconsistencies. In about half of the cases, the quick bounce rate negatively impacted the site's google results. In the other half, there was no change in the ranking of the site.
So, what's the deal with bounce rates?
Those overseeing this particular survey came away with the thought that Google puts a lot more emphasis in customer engagement and general interest, versus the cut and dry number of clicks on a particular site. This is in contradiction to many of our assumption's that the digital life only sees numbers and hard facts. This takeaway would assume that we actually believe in the qualitative feedback that we see, and leverage broader trends to make market decisions. This may come as quite refreshing for many companies, especially in the marketing sector, who are looking to tell a three-dimensional story and cater to all of the needs of their customers.
Interestingly enough, a high bounce rate can be an okay thing on certain pages. One example is your "Contact Us" page. If it's well-designed and easy to navigate, then your customers should be able to quickly find information and then hopefully, contact your business. Extra time here, would be idle time. Also, there are other metrics that complement bounce rate, that should remain in the back of your mind. These include your CTR, or Click Through Rate, which is especially important if you're selling a product or a service through your business' site.
And how can you avoid a high bounce rate?
Rather than go into great detail, here are five best practices that we recommend keeping in mind:
Over. And over. Again. This helps your SEO regardless, so it should be top of mind for everyone on your engineering or Web Design teams. More information on how to perfect your SEO strategy in this DOZ blog post. Google builds this directly into its algorithm, so that you are set-up for success if your site loads in a timely manner.
Integrate self-sufficient content for your visitors.
Design each page, but specifically your landing page, so that your visitors will want to stay and learn about your business. This may mean adding blog content, testimonials, multi-media components that make your brand pop- the sky is the limit, so use your creativity.
Think through your page titles…and your meta descriptions.
These are both top-of-list tools to invite consumers to your Websites. They need to be engaging, but more importantly- they need to be accurate. One of the leading reasons that people will leave your site, is if the content is not what they were looking for. This can be an innocent mistake and easy to remedy, but it's also a culprit for much of the clickbait out there. That's a tale for another day, but remember that integrating tactics like clickbait into your marketing strategy can have a very detrimental effect on consumer's trust in your brand.
Yes, videos and multimedia content can draw in specific markets to your site. But that's one end of the spectrum. On the other end, you have the bombardment of videos, ads, audio, etc. all in your face in a matter of seconds. This is a best practice where you really need to keep your audience in mind. What is the information that they need to see right away and what is the best AND most simplistic way to give it to them?
Ah, the bane of our existences. Same plan-of-attack goes for best practice number one. Test, and test, and test. Because if any site visitors see glitches, you have most likely lost them as a customer. Not to scare you, rather to remind you that your Website can be the most prolific advertising you have, when designed and optimized correctly.