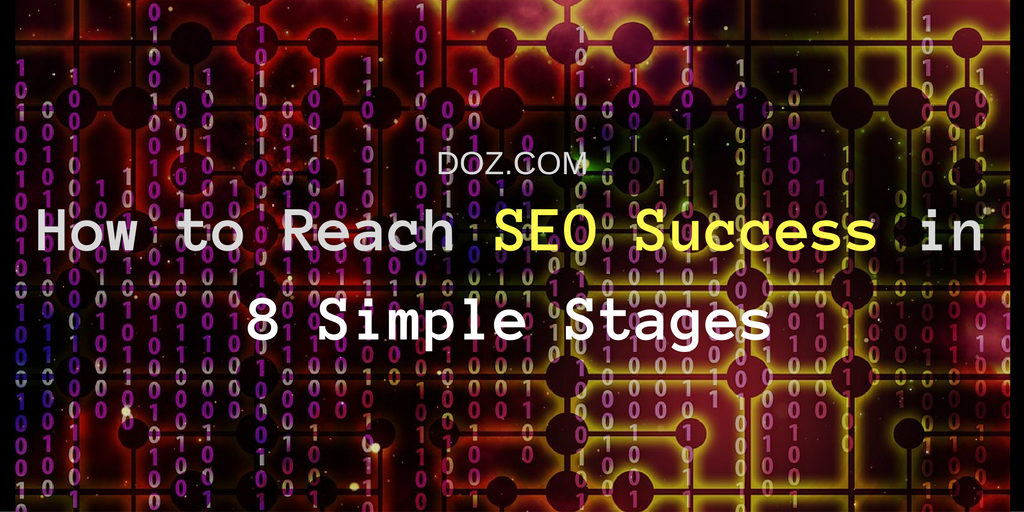 The big question comes up every time: how can I improve my SEO?
Indeed, Search Engine Optimization has made a lot of noise on the web over the past years. Make your content reachable, make your website accessible, use referrals, make sure users can find you, be the default choice of any search on the Internet…
Let's calm down for a bit, and consider clearly our problem.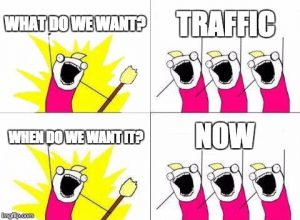 Why is SEO so important?
It is impossible not to notice the tens of pages proposed by Google when making a research (not to mention that these are 'only' the ones the search engine considers relevant). Indeed, every time you make a result thousands of them come up and the search engine has to classify them in order to optimize your research, and, thus, give you the most appropriate result. Yes, you got it: 'search engine … to optimize'.
As an online business, or as a blog, your goal will be to drag traffic to your website. And the best way of doing so is by becoming more visible (= being in the top 5 or 3 of search results). Visibility will emphasize your website's importance and will increase your traffic. And the more traffic you have, the more relevant the search engine considers you. And the more relevant you are, the more visibility you will acquire.
Thus, how do you enter in this virtuous circle?
Here are 8 great tips which will help you increase your website and blog traffics.
RELATED: SEO is not dead, actually SEO is immortal !
8 tips to reach SEO success
1 – Consistency Matters
First of all, you must keep in mind that the process is going to be long. Indeed, you may experience some traffic peak; however, overall, it will take time for your website to reach that turn-up movement of great increase. And even then, it will stagnate again, until the next rush.
Thus, the first advise one can give you is: be consistent.
Keeping your traffic going is not a matter of working on it once a month, or once a week; it is about scheduling posts in advance, defining a clear marketing strategy, and seeking for improvement everyday.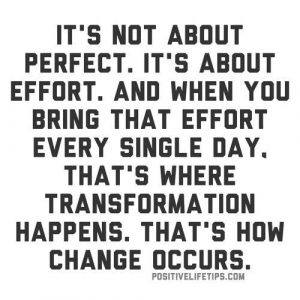 RELATED: Online Marketing Strategy & How to Build the Best
2 – Your Focus Should Be Clear
What your articles and website will need in first place is a clear focus. Indeed, in order to improve your leads, your aim should be clear to your readers, and customers. They must know what your business is about right away.
The same goes for your business blog's articles. Writing them means you want to pass information. How will you be able to do so if the topic of the article is not even clear in first place?
In order to help you out, use the repetition method. Avoid too much synonyms, stay concise, and consistent. Emphasize your topic to make it clear and straightforward to your reader and future customer.
Try out Coschedule's Headline Analyzer to improve your headlines, and make the subject more obvious, entertaining, and relevant.
RELATED: Using Google Keyword Planner For Your Keyword Reasearch
3 – Think Mobile Friendly
No matter how straightforward this advice might be, it is never stressed enough: optimize your website.
Nothing is more annoying for a reader to have a blog page or article take 3 minutes to load. We live in a world of technology, communication, and fast-exchanges; no one has the time to spend 10 minutes on a single article.
Thus, make your team regularly work on the potential issues your website might encounter.
Also, if your website is not mobile friendly yet, stop trying to consider the pros and cons of investing in a mobile version: it is all pros. As mentioned previously, no one has anymore time to calmly stay behind their computer for hours. Your article or product will probably be reviewed during a 5 minute trip from a place to another, and you want to be able to convince your audience through that short period of time.
Yes, get mobile friendly.
RELATED: Get Mobile Friendly and Survive Mobilegeddon
4 – Keywords in the Permalink Structure
Going back to point 2 and the keyword matter, not only should your article include the said keywords, but so should your permalink. Indeed, try to see one step ahead: your article's title should be focused, include keywords, and its permalink should include those same keywords, in order to make it easier for the search engine to relate to you once the article will be published and backlinked.
In fact, as a general rule, do not forget keywords is the language spoken by whichever search engine one is going to use. Thus, make a great emphasize on them: they do matter.
RELATED: 8 Things You Need to Know About Alt-Text
5 – Give Your Brand An Identity
We can all agree that new is attractive, and refreshing. However there is a slight difference between making a couple changes (mostly based on appearance, style, disposition, etc.), and actually changing the whole purpose of your site, or – if not – at least the name, or your principal attributes.
Indeed, you want to give your business an identity, and, along with it acquire the corresponding audience that will compose your target market. As a matter of fact, you want innovation WITHIN your current market, ideals, and culture. Make sure to stay loyal to that as it is your main asset to gather success.
RELATED: 3 Things That Make Snapchat Different, Great, and Amazing
6 – Do Not Forget to Update
Talking about innovation within an area, there are two good ways to
Win your customers' loyalty
Make new customers
That is: posting, tweeting, sharing articles, news, events,… related to your business field.
How do you do this? 
The true asset you wan to involve here is your creativity. Indeed, in order to connect with your audience (or potential audience), you need to be relevant to them.
Help yourself with Google Trends who classifies the most search topics by category and country. It will help you narrow down what your audience expects you to write about.
Also, check out any news, or relevant tips you might want to share with your readers. The more precise and interesting the data is, the more leads you make (indeed, people like sharing good stuff).
Make sure your updates are frequent and regular. Avoid publishing everyday during a month and no more for five. Prefer a couple articles per week on a longer period. If you cannot manage to write as much, lower the volume published and spread it out on a longer period of time.
You can also publish guests posts to keep your audience updated when you cannot do it yourself.
Feel free to contact me at [email protected] for any contribution to the DOZ blog. 
RELATED: Five Powerful Ways to Generate Leads With Your Blog
7 – Backlinks Are a Must
If guest posts are a way to ensure backlinks, you can also mention your sources in your articles, and shares some of your peers' articles. Indeed, this will create a type of bond where both of you will consider the other as a reliable source, and will thus optimize each of your SEOs.
The more cited your articles are and the more your website is mentioned, the more credible and relevant you appear to search engines.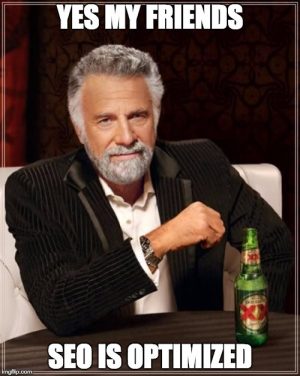 RELATED: Relationship Building Is The New Link Building
8 – Good Content Matters
Finally, do not forget that no matter how many tricks you try, your business will not takeoff if your content, product, or service is not good.
The best way to increase your SEO ranking is to share, publish, and create relevant content for your audience.
People are not dumb; they will quickly realize whether you are the professional you claim to be… or not.
RELATED: 7 Easy Ways to Write Better Content for Your Blog
Conclusion
There are many tips to improve your SEO. These 8 ones were just the basics. Feel free to check out the DOZ Blog and other websites for more information.
Arrivederchi!