Over the past few years, I've read dozen of blog posts stating  "SEO is dead"… and as far as I know it's still not. Usually, you can read that on old-stylish newspaper website, such as this non-sense article published in the Guardian.  Hopefully, there have been smarter thinking,  this infographic from SEO Book explains why you should dismiss those who say that SEO is dead.
But I want to go further than just saying "SEO is not dead", SEO won't die… ever. Why? SEO is immortal! Let me explain.
There has always been some kind of SEO
No matter what you call a "Search Engine", human beings have always tried to improve the way they display results. Why? Because we are lazy as hell. We want to find things as fast as possible, and with the least effort possible. Nobody, except maybe Indiana Jones and Tom Raider, likes to look for things for hours, days, weeks. We want fast and quality results in a heartbeat.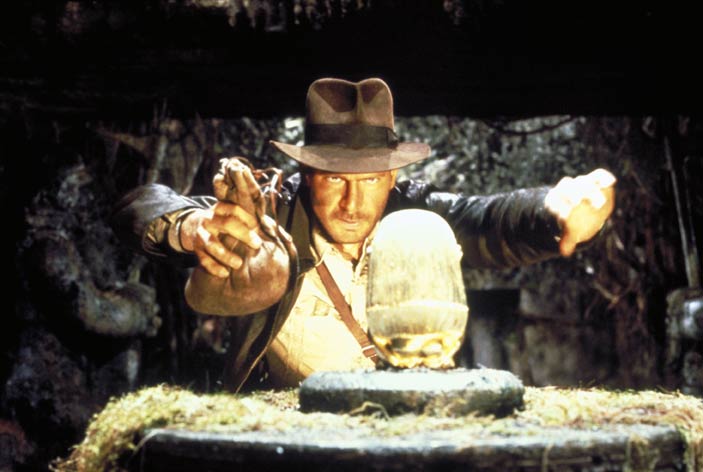 Kings used to ask their Royal Court or some erudite to search in ancient books and present their findings in a summarized way. Those were the first Search Engines, and were doing a sort of results curation based on their very own algorithms.
Later on, in museum, curators were selecting, filtering, sorting and presenting artworks in a certain order depending on what they would like to display to visitors, by era, by artist, by school of thoughts etc.
Closer to us, when libraries started to use the first computers, you were able to enter the name of a writer, of a book, or just even a keyword and you were delivered with results ranked in a way to make your research faster.
And now there is the Web
And blablabla…  we all know this. Once upon a time, there was the Internet, the Web and then Google. No need to detail what you have read here and there, about how many queries are performed every day on Search Engines, how much money is spend in Search Marketing every year etc. Today, one of the main reason why SEO still exists, is because Search Engines love it. Google might edit rules, guidelines and monitor any abuse, they're still encouraging the "good SEO", and they will continue to support it. Two main reasons for that:
by optimizing your website, organizing your content, building links etc. you are directly working for Google. You are saving Google bots and spiders millions of minutes of indexation, servers storage capacity, and brains of employees who are elaborating algorithms
in SEO, content is king. By creating quality content pages through text, images, videos etc. you are creating always more billboards for Google to display ads. If it's not directly on your site, it might be on their own sites or directly in Search Results pages through Adwords. More quality content lead to a higher competition to rank on relevant keywords, and sites that are not ranking in first result page will certainly bid on those same keywords in Google Adwords, which increases the price of Cost Per Click… and of course Google loves it !
SEO is not dead and its' future is pretty bright.
SEO can't die
Whenever a new animal is discovered (Panda or Penguin) the entire SEO world believes SEO is dead.
Whenever a company removes the term "SEO" from its name, the entire SEO world believes SEO is dead.
What does SEO really mean? Search Engine Optimization. Is it the term itself or the sense? SEO is much larger than its application to Online Marketing. Whenever, you have a database you need to optimize how the results of a query appear: by date, by format, by quantity, by relevancy etc.
Let's say tomorrow, there is no more keyboard; we will do vocal search
Let's say tomorrow, the whole human DNA is indexed; we will do DNA's matching search
Let's say tomorrow, our brains are uploaded in the cloud; we will do memories search
This is SEO. Of course, it's changing. You might stop paying for SEO consultants, on-site optimization, link building, content release, blog post etc. but as long as human beings will be producing data, we will need Search Engine Optimization, to search fast and find even faster. There would always be company and people selling services on this purpose, no matter if the data are DNA, memories or…  fingerprints.
The last feature from Apple iPhone 5s, with fingerprints recognition, will lead to the biggest fingerprints database in the world. Imagine that we will soon be able to have stats on people, where they have been, which apps do they use, who do they call etc. all linked to your fingerprints. How would you like your own results to appear? Organized, safe and manageable? Well you will optimize your data, you will do some kind of content optimization… yes, you will do SEO.
SEO is not dead, SEO is immortal !