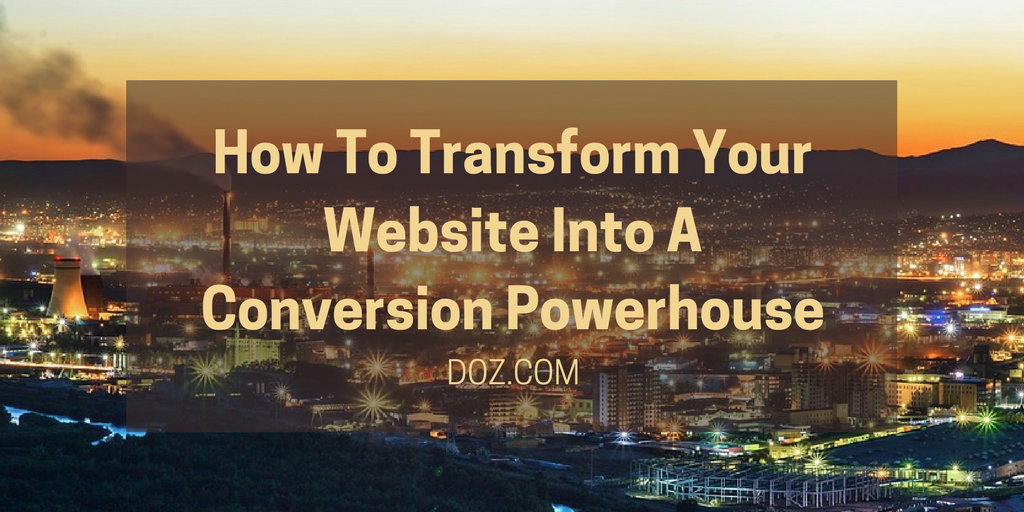 ---
This is an article by Isaac Bullen. He is a digital marketing specialist who helps businesses in Auckland, Sydney and throughout Oceania. He is Asia Pacific Director at award winning online marketing agency 3WhiteHats. A blogger at the weekends at GoingNZ.com and keen mountain biker.
---
Your website is the biggest asset you have online. It serves as the centrepiece of your business, educating prospects about who you are, what you do and how they can benefit from what you sell. On this website, you may ask them to sign up for your newsletter, book a free trial or even purchase what you offer. All these actions are called conversion, and the success of your business is directly correlated.
Remember, no matter how awesome your website is, if it does not convert visitors then you have lost. It is time to stop everything you do and start taking corrective action.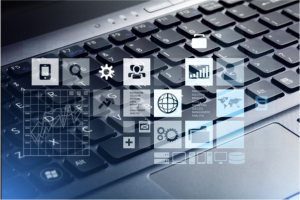 4 Tips to Transform Your Website into a Conversion Powerhouse
Create an effective landing page.
With the one goal of getting visitors to take action, your landing page is at the core of your conversion strategy. Its importance cannot be emphasised enough. It plays the role of guiding first-time visitors onto the next steps in your sales funnel. Follow these tips to create a landing page that converts:
Make it attractive, easy on the eyes and in congruence with your overall brand.
Use clear, concise copy that educates visitors on the most important benefit you offer. Leave out the fluff.
Make a full-screen landing page so that the visitor has no choice but to pay attention and not be distracted by other content on your website. This page needs to have one clear call to action that will help boost conversions.
Follow the "Rule of Thirds" and divide the landing page into 9 squares. It is proven that having your key message near the centre square on the visitor's left gets it the best attention.
Do not give visitors too many options.
Look at each page on website and ask yourself, "what is the one action I want my visitor to take?" and orient all the content towards that action. Too much information or too many links tends to confuse the reader, resulting in his decision making process becoming blurred. Put yourself in your visitors' shoes and you will see the numerous thoughts going through his head when looking at your web page:
"Ok, where do I click next? Should I browse some more?"
"There is a lot of information here. Is there another website that tells me exactly what I need to know before buying?"
"Where are the customer reviews?"
"I can share this page on Facebook. That reminds me, I need to check my newsfeed to see what my friends are up to!"
And now, you've lost him. With all these thoughts running in his head, it is a matter of time before he falls off the fence and goes off wandering into the black-hole that is the Internet.
Build your website to load fast.
How do you feel when a website you visit takes ages to load?
Your visitors are the same way. The moment they feel that it is taking too long, they will go to your competition. A study done by the Aberdeen Group revealed that if a website takes one second longer to load, it can reduce conversions by as much as 7%.
To increase your website's download speed:
Use lighter content (images, video content etc.)
Reduce the number of plugins.
Aim for less than 200 milliseconds server response time.
Allow content to be compressed. This can reduce bandwidth and HTTP response time, helping the page to load faster.
Streamline the content and technical aspects of your website to reduce HTTP requests.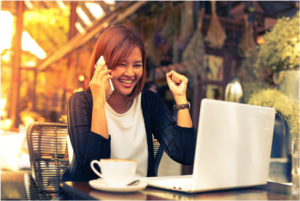 Grab their attention quickly.
Now that they are on your website, you have got to keep them there. Internet users have very short attention spans. In fact, you have about 7-8 seconds to grab and hold their attention, or they would have flipped through to the next website. Here's how you can cater to short attention spans:
Clear, bold headlines that tell, at a glance, what the page is all about.
Clear call to action – tell the visitor what they need to do next.
Mesmerising visuals that lead the user to the CTA.
Exit pop-up when they try to leave the page.
Make the website mobile-responsive.
We have merely looked at some of the more salient actions you can take to transform your website into a conversion powerhouse. Other aspects include fine-tuning your content, but that is a lesson for another day. In short, a simple rule to remember is to keep your website design clean and clutter-free with clear CTAs and you will be ahead of most other websites out there.
For now, give the above four tips a try and let us know how it worked out for you.