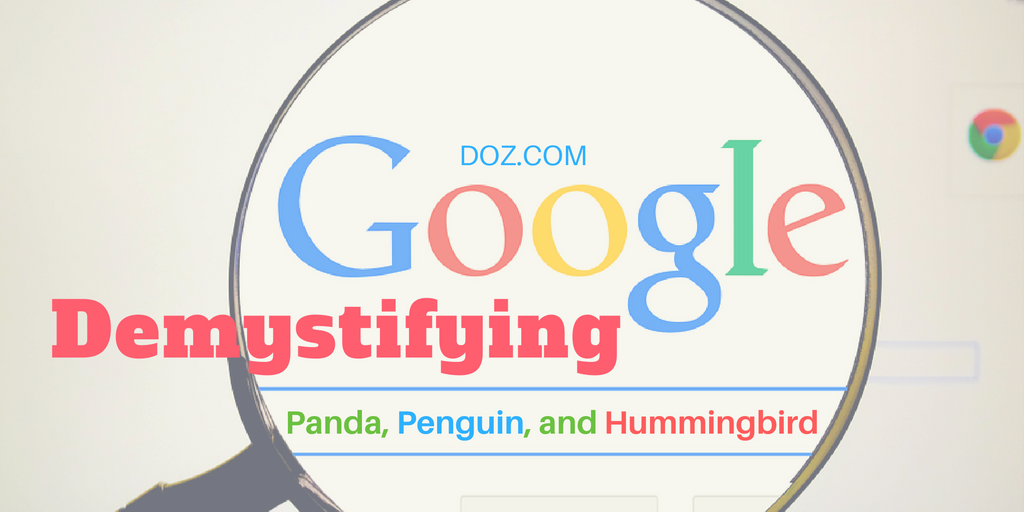 ---
This is an article by Selina Jenkins and Cook. Selina is an SEO Chicago consultant working with businesses and government agencies. She has over 18 years experience in the industry. You can find her on Twitter and LinkedIn. Cook is also a prolific writer on industry trends and topical issues.
---
The advent of the internet brought with it immense opportunities to make money and everyone wanted to cash in. It was a phenomenon no one had really foreseen as businesses could now target millions of customers from across the globe and make more sales. While big brands were skeptical at first, it didn't take much prodding for smaller startups to leverage the opportunities available.
Search engines such as MSN, Google and Bing were the market exchange where consumers could find their preferred products and services. Well, it didn't take a lot of time for things to start going south. As businesses realized the importance of search engine result pages (SERPs),they began playing the system in order to attain higher ranking.
Spun content, spammy links, link wheels and other black hat techniques were all the rage. Search engine optimization (SEO) specialists became an integral part of search ranking and you could even get your website shoot up the ranking in hours. That was before Google realized how much it was losing from SEO companies who were gaming the system. As Google became the ultimate search engine, it started throwing its weight around through penalties and site suspension.
What's Google's Ranking Algorithms?
Google's update algorithms try to make user experience better by ranking those sites that have relevant content for targeted keywords higher on SERPs. Previously, the updates were irregularand it was hard for SEOs to understand what was entailed. Google's ranking algorithms gradually started getting updates regularly to catch up with the innovative SEOs. If you are a web master, it is imperative to understand Google's update algorithms in order to shape your SEO strategy. Keep reading.
Google Panda
Named after Naveneet Panda, the Google engineer who came up with it, this algorithm was launched in 2011. The main aim of Panda was to delist sites with low-quality content in order to improve user experience. High-quality websites are ranked higher on SERPs, which helps users to get what they are looking for. Today, Panda is part of the core algorithms and sites which fall short of the standards are either penalized or delisted.
Today, the update rolls slowly unlike previously when the date of the update was highly anticipated. To ensure your site does not fall short of Panda's standards, consider these factors:
Word count: There are many theories out there but the simple fact remains that your word count should be enough to answer the user's query.
User-generated content: Only sites with low-quality user-generated content get hit and you should not just remove user-generated content to avoid penalties. Remember posts can get you higher ranking.
Relevance of content: The idea is to ensure your content answers the search queries. Check the queries users are searching and tweak your content to ensure they are answered.
Role of technical SEO: While Panda is not concerned with your H1s and Meta tags, don't ignore them because they will still go into determining your ranking.
Content quality assessment: Panda is interested in quality of your site's content. Look at search analytics and determine which pages are getting traffic and those that are not. Try improving the content on pages with no content lest you get penalized.
To avoid Google's Panda penalties, make sure you only publish quality content. Using the services of an SEO Chicagoconsultant would be a good start as you concentrate on the core business.
Google's Hummingbird
Hummingbird is about ensuring that site's are providing the right answers for search queries. In essence, create content thinking about the reasons users are looking for the same rather than what. This algorithm update aims at ensuring best results are served for queries. Long-tailed search queries are also a key aspect of Hummingbird as Google tries to make search easier.
Google's Penguin
Penguin algorithm focuses on link quality only. If your site is getting links from low-quality directories, infographics, and blogs, you will be hit hard by Penguin updates. When hiring your SEO,ensure they commit to use white hat link building techniques to avoid penalties. Key points in Penguin algorithms include:
Focus on incoming links: Google only look at links coming to your site and it is important to carry out an audit or hire an SEO to do the same to avoid penalties.
Link audit: Spammy links will negatively affect your ranking and an audit is important in order to either remove or disavow them. The Google Search Console will show your backlinks including no-followed ones. You can also use third party tools to show all your backlinks though they might be blocked from some sites.
Link quality assessment: This is the hardest part of staying in line with Penguin updates. Don't assume all links from .edu domains are great. The way out of it is to make individual assessment of all your links which is a lot of work.
When determining quality of your links, it is important to avoid assumptions. Those presumably high-quality sites might even cost you. Promotional links are a no-no and if you have them, then commence the link removal process by asking the sites to remove them or disavowing them. With real-time Penguin expected, you need to constantly evaluate your links.
Conclusion
It is important to always be ready for Google algorithms. Panda, Penguin, and Hummingbird updates will always affect your ranking and it is important to hire an SEO to work on these. This will save you money and allow you to concentrate on your core business. More importantly, always stay up-to-date with these updates.