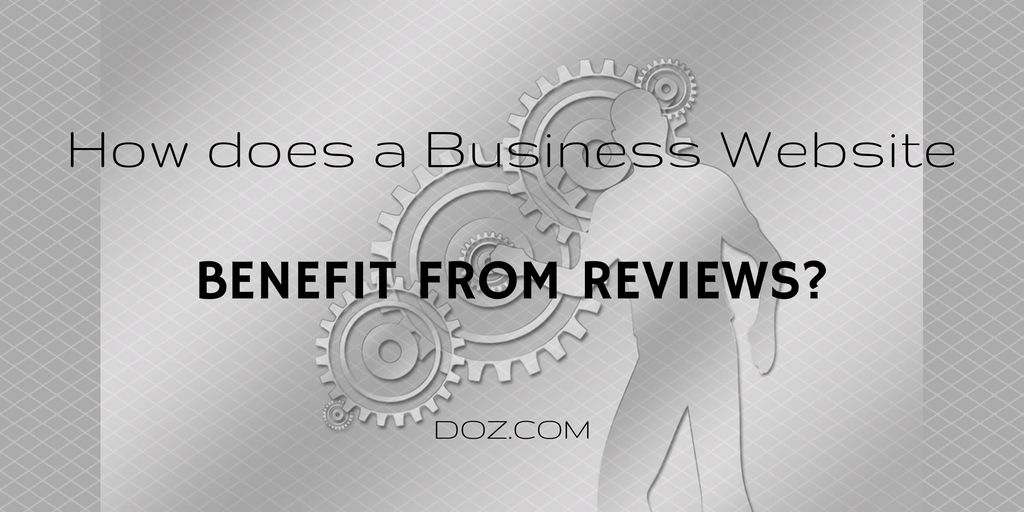 ---
This is an article by Bill Williams. He works for a top SEO NYC company that offers link building, content creation, keyword optimization and other SEO services. All services offered are guaranteed white hat SEO. Feel free to follow him on Twitter, Google+, and LinkedIn.
---
More and more businesses are going online to sell their products/services, to market themselves, to offer info, and for other reasons. Every business website will greatly benefit from reviews. They not only add value to your core business, but they also have SEO benefits.
SEO Benefits
Search engine optimization (SEO) is important because it increases your ranking in search engine results pages (SERPs). The SEO benefits you will get from reviews include:
1. Long tail keywords
Keyword optimization is one of the most effective SEO tactics. Long tail keywords (keyword between 3 and 4 words) are better than simple keywords. User reviews give you the opportunity to use long tail keywords since the phrases and words used by reviewers are oftentimes the same phrases and words used when people are browsing.
2. High-quality content
Content generation is another effective white hat SEO tactic. The reviews users leave are basically additional content which can only improve your search engine optimization organically.
3. Indexation
Google and other search engines discourage the use of technologies like cookies, JavaScript, images, Flash, and iFrames that limit accessibility of content meant for search engines. It is possible for reviews to appear in text format in the HTML code, meaning search engines will reach the content and meaning improved ranking in SERPs.
4. No duplication
Search engines frown upon duplicate content and although it is not exactly black hat SEO, it will not improve your ranking in SERPs. Review snippets usually appear on your site only and even when it appears in other pages such as promotions through the homepage and category pages, the full review will only be in a single page which will have a single URL.
5. Domain authority
The combination of visitor confidence, increased social signals, and improved interaction lead to improved "domain authority". This leads to natural and organic links from other websites and the website will be seen to be an authority by Google bots.
6. Improved local ranking
Reviews are likely to mention the name of your business and your location. This will help improve your business's local ranking in SERPs since Google uses ratings as one of the factors when determining local ranking. Ask your SEO NYC Company to do local search engine optimization for you particularly if you have a brick-and-mortar store since potential visitors will know exactly where to come.
Read more on SEO benefits here.
Business Benefits
Reviews can have a direct impact on your business operations. These include:
1. Improved customer confidence
It is human nature to trust what we are told by people who have used a particular product/service as opposed to what the seller of the product/service tells us. Regurgitated marketing copy is actually a turnoff to many would-be customers. Your visitors will be more confident when buying your products/services when they read reviews.
Studies conducted by Deloitte &Touche LLP showed that more than 50% of respondents were more likely to buy products from websites that have product reviews and more than 80% stated that they would buy if the reviews are based on actual experiences. A 2009 survey conducted by Nielsen in 50 countries on 25,000 Internet users showed that 70% of respondents believed in any customer opinion posted online while 90% of respondents trust recommendations from those they know. Reevoo statistics show that having 50 or more reviews on a particular product will increase the CTR by 4.6%.
2. Social acceptance
Once visitors have confidence in you and your products/services, you will get social ratification/acceptance. Like Facebook likes and Google +1, reviews allow visitors to see you like part of their larger family.
3. Increased viral potential
If you receive good reviews, there is a chance that it might go viral. This will lead to greater visibility of your brand. You should link your site to your social media profiles to increase the chances of your website going viral.
4. Increased interaction with customers
The importance of interacting with customers cannot be overstated. Not only does this help build trust, but you will also get valuable tips on how to improve your products/services.
5. Reduced returns and complaints
Bad reviews, despite popular belief, are important because they highlight weaknesses in your products/services. This reduces returns and complaints since buyer expectations will have been tamed by the reviews.
6. Increased CTR
Your site's CTR in SERPs will increase with reviews following Google's release of review ad extensions for pay-per-click ads in 2013 which allowed for the inclusion of review data in ad copy. Surfers are more likely to click on SERP entries that have reviews.
There are, however, several tips that you should take note of even as you use reviews for SEO and direct business benefits.
The reviews should not be too many: Ensure they are not so many that customers cannot easily digest them. You can do as Amazon does – picking the most useful positive and the most negative reviews only. You can also summarize review ratings.
Ratings go hand in hand with ratings and you should encourage this. If you see a restaurant with 3-star rating and another with 5-star rating, which one will you pick? The answer is obvious.
Competitive advantage: You will be able to effectively compete with larger players in your niche because your reviews will not be affected by the size of the business. There is a high chance that you will rank higher than bigger competitors in SERPs.
You should filter reviews, but do not remove all the negative reviews since surfers will read through this.
Note that your customers will review you whether you like it or not. Even if you do not offer an option for review on your site, they have other options such as Yelp and Trip Advisor and they could even review you on social media. Allowing for reviews on your website gives you some level of control.
A good SEO company is one that ensures you reap maximum SEO benefits from reviews. It should also improve the user experience and usability of your website to reap maximum business benefits.