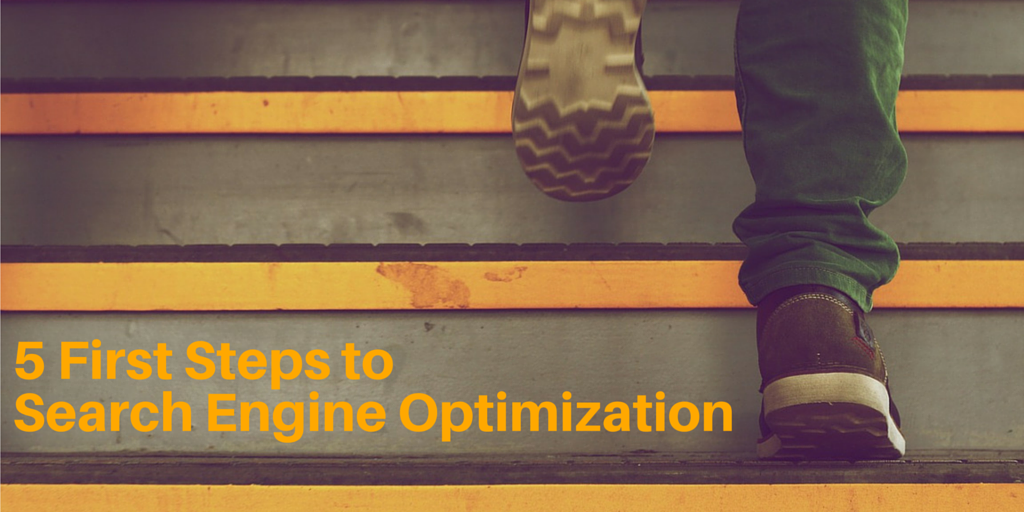 The following post was contributed by Pat Ahern, online marketing expert on DOZ.
Shortly after building a client website, I often receive a confused email from the client asking why their website isn't ranking on the first page of Google search results. I find myself constantly explaining that search engine optimization – a series of tactics used to increase a website's ranking on search engines – takes time. People often expect that their website will rank on the first page of Google and other search engines from day one, but the reality is that ranking well on search engines takes several months. That being said, there are a few tactics that will expedite this process. These 5 steps will help accelerate the process of getting your website on the first page of search engines.
1. Build a Blog
One of the best ways to increase your search rankings is to add a blog section to your website and start to write about topics that relate to your website. According to HubSpot, companies that publish 16+ posts per months see 3.5 times as much website visitors as companies who publish 0-4 posts per month. While 16 posts can be a lofty goal for a small company, starting out publishing 8 posts per month will still result in a huge increase in search rankings.
2. Submit a Sitemap
When exploring new territory, the best thing that you can do is start by examining a map to get an overview of the area. A sitemap serves the exact same purpose for search engines. Submitting your sitemap to Google Webmaster and Bing Webmaster tools allows the major search engines to better understand your website, which will add your site to their search results much more quickly.
3. Get Social
Social media plays a large role in search rankings. As a result, building social profiles for your company and becoming active on social media is a great way to enhance your search rankings. Gathering a following on social media can be difficult, but here are some insights on how to increase your Twitter following.
4. Add Yourself to Directories
In July 2014, Google released their Pigeon algorithm update, which began to take location into much greater account in searches. For example, a Boston-based pizza shop would rank higher than a New York-based pizza shop for someone who searched for "Boston pizza shop", or someone located in Boston who searched for "pizza shop".
When examining this local search element, search engines look at a variety of factors, one of which is the listing of your business in online directories. Having your business listed in online directories such as Yelp, YellowPages, and countless others will give your site an additional ranking boost for these local searches. However, this process is incredibly time consuming. Rather than submitting your information to each directory, I suggest using Moz Local to simplify the process.
5. Pay for Results
Seeing significant changes in search rankings can take anywhere from 2 months to a year, depending on the competition for your target keywords. As a result, the best way to get traffic from search engines right after building your website is to use paid search results, and a technique known as search engine marketing. 
To keep it simple, paid search results appear above organic search results – the free, naturally occurring search results – and run on a bidding system whereby the top bidder receives the top paid search result. For paid search results, you only pay when an individual clicks on your link, and you are in charge of determining which search phrases you want your ad to appear for. For a more detailed summary, check out WordStream's overview of search engine marketing.
Taking these five steps will help you to drastically increase your search rankings. However, search engine optimization is a continuous battle.