All of us are used to looking up things online, whether it is a book summary or a recipe. Most of us also use Google' search engine. "Googling something" is practically a reflex. However, there are other alternatives you can use to search the web. In this article, discover 7 Google alternatives and what other popular search engines can do!
Bing
Bing is a powerful Google alternative. Launched in 2009, this search engine provides some more precise features than Google such as multimedia search. Bing's image search feature allows you to search by: size, arrangement, color, style, people's portrait, etc. Bing's video search functionality provides an efficient way to search by: duration, date, screen size, resolution source.
Yahoo
Yahoo was one of the first search engines ever released. Even today, it boasts some unique features including Yahoo Answers. Built as a Q&A system, Yahoo Answers is searched powered by asking questions to an online community of folks who can answer them. Yahoo also owns Flickr and allows users to directly access images on this popular picture sharing platform.
DuckDuckGo
DuckDuckGo is gaining in popularity thanks to its anonymous browsing functionality. This search engine does not register IP addresses. Moreover, search results in DuckDuckGo are the same for all users, whatever their query, which means there are no "personalized results" that can compromise a searcher's privacy. Unlike Google, it does not gather historic search.
DuckDuckGo also allows you to personalize themes and to choose to whether or not to display ads. It's a way of browsing on your own search engine.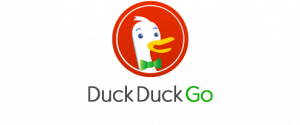 Million short
Million short is a search engine that appeals to users who are sick of finding the same results all the time. Million short promotes discovery by removing popular websites from their search results. When a user enters in a search, they choose what results they want to see (i.e the first 10 ones,100, or first thousand ones, etc). With Million short, you'll likely discover websites and pages you have never seen before.
Ecosia
Ecosia is a search engines that works hand in hand to help the environment. The Berlin startup has created the only search engine dedicated to helping conservation. 80% of the money generated by ads displayed in Ecosia are allocated to « The Nature Conservancy » association.
On the search side, Ecosia has partnered with Yahoo and Bing and suggests search results from these both these search engines.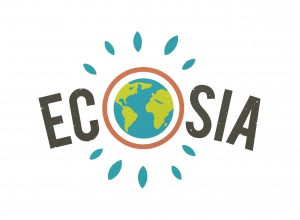 Google, more than a search engine
All the search engines we've listed have distinct features that differentiate them and give them advantages over Google. Nevertheless, they have difficulties gaining traction over Google, because Google is so much more than a search engine. Google offers a variety of additional services: Gmail for emailing, Google Play for mobile applications, Google + for social and SEO purposes, etc. While other search engines can be very helpful, depending on the kind of search you want to make, Google' supremacy is clear. The following infographic by Sumocoupon helps illustrate this. Take a look, and see for yourself, what happens in a Google minute.