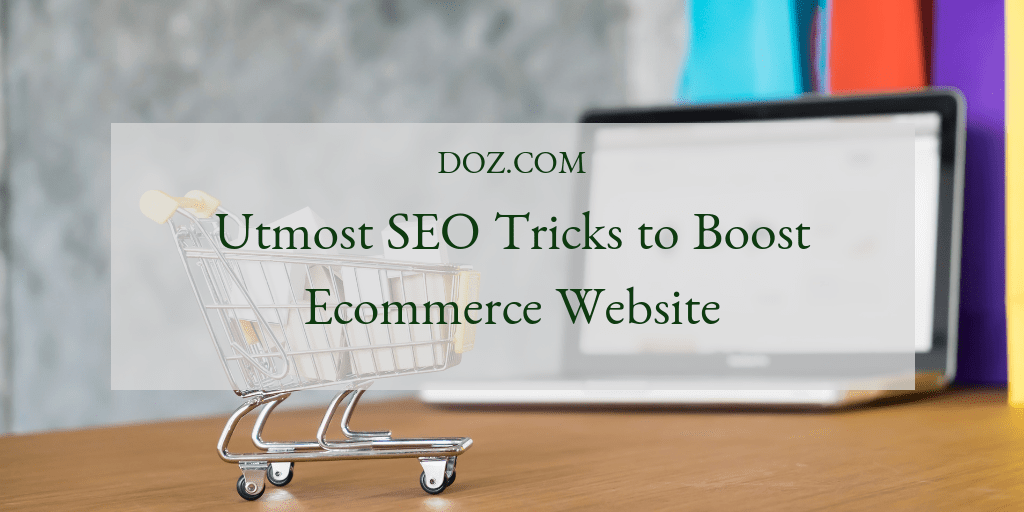 Last year, 69% of Americans purchased an item online. Shoppers are more interested than ever in e-commerce and, if researchers are right, there will be approximately 2.14 billion online store users by 2021. If you have an e-commerce store or plan on opening one, you're probably happy to hear that your business model is in high demand, but, at the same time, you might want to look at another statistic:
There are millions of online stores on the Web, but less than one million generate profits of at least $1,000.
Competition is fierce and SEO is one of the ways you can make sure your website doesn't lag behind on page 10 of Google Search. To leverage the full power of e-commerce and boost your brand reputation, you need to optimize your store from top to bottom. Follow these tricks to increase organic traffic and sales:
Technical tricks
Before looking into more detail at content and link building, you have to make sure your online store has a great site structure. No matter how amazing your products may be, and how much you spend on advertising them, a clear and organized structure is essential if you want Google to find your store.
Structure refers to the way you organize your website into categories, subcategories, and products. Why can't you throw them all in one place? Well, because as your store grows it will get cluttered. Not only does this have a negative impact on the user experience, but also on SEO. Google uses site structure as a guide when crawling and ranking your pages.
Apart from a well-organized site structure, check these tips too:
Your online store needs to be mobile-friendly
M-commerce is the future of your online business. According to recent data, 79% of smartphone users have made a purchase online using their device in the last 6 months and 40% of all online store transactions are made from mobile phones. If your store isn't optimized for mobile, you're missing out.
Generate SEO-friendly URLs
The ideal URL for an online store should be short, keyword-dense, and include essential elements like the product category and the product name. According to Google,
"URLs with words that are relevant to your site's content and structure are friendlier for visitors navigating your site."
For example, if you have an online furniture store, the URL for the leather armchairs should look something like site.com/armchairs/leather-armchairs.
Increase page load times
Google has been using page load time as a ranking factor since 2010. Recently, Google has also rolled out a mobile speed update, placing user experience at the heart of every device. A one second delay in load time leads to 11% fewer page views, so make sure you reduce load time with these tricks:
Keep images under 100Kb

Optimize caches

Reduce Javascript parsing

Use CSS3 and HTML5
Switch to HTTPS
Although going from HTTP to HTTPS may not trigger more than a slight ranking boost, there are other long-term SEO benefits you can gain from this. Google prefers secured websites because they protect client information and users are likelier to trust HTTPS stores more.
Write good META descriptions for your products
META tags are still relevant for SEO. Whether you are selling car parts, kitchen supplies, or children's toys, each and every page of your website needs to have SEO-friendly META titles and descriptions if you want clients to find you. Conduct keyword research to identify several main keywords, as well as related phrases. Next, make sure you include them in the title and description to maximize search engine visibility.
Tip: META tags should be short and sweet. You only have about 250 characters to make an impression, so avoid fluff. Tell the reader (and search engine!) what you're offering, and what makes it special.
Don't neglect ALT image tags
After you've optimized META titles and descriptions, don't forget about ALT image tags. These will help your products get featured in Google image search results!
Increase the number of internal links
Internal linking is incredibly beneficial for SEO, because it spreads the link juice evenly throughout the website, boosts page views, and helps Google bots better crawl and index your pages. In an online store, adding related products is the easiest way to generate internal links, but you can also add links to valuable blog posts and category pages.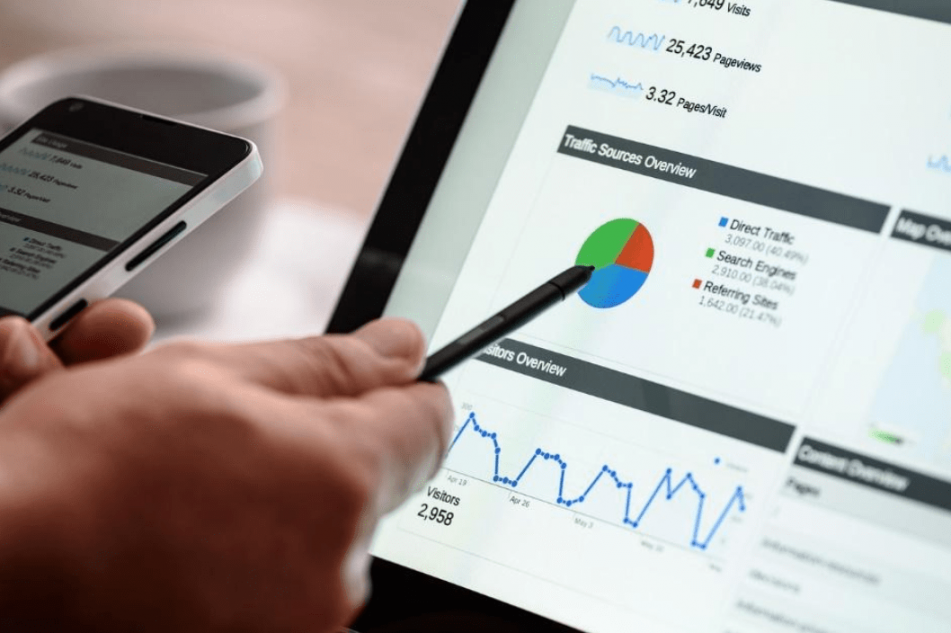 Content tricks
Now that you've created the perfect site structure and made sure your online store isn't held back by technical issues, it's time to focus on the content.
Content is more than just plain text. It's an invaluable tool for increasing conversion rates, increasing click-through rates, establishing customer trust, and boosting client engagement.
Here's how you can create quality content for your online store:
Write informative product descriptions
The first and most obvious reason why your product pages should include a detailed description is that you have the opportunity to include more keywords, but keep in mind that spam is not the way to go here. When visitors land on a product page, the description should meet two criteria:
Describe the product as accurately as possible (include details like size, shape, specs, features, etc.).
Explain what makes the product so special and how it can add value to their life.
Post long-form content on your blog
The blog section is often neglected on e-commerce sites, and this is a huge mistake because well-written blog posts can generate organic traffic and provide value to the users. According to HubSpot, more than half of marketers say blogging is a top marketing priority, and websites with a blog tend to have 434% more indexed pages.
Plan your blog content and don't forget to include long-form posts into the mix as well. Insightful articles of 2000+ words not only boost your authority and add value to users but also improve your SEO. Multiple MOZ studies have found that long-form content does better in SERPs and earn more social media shares compared to short blog posts.
Tip: Your blog posts should abide by the rules of quality content writing. As important as keywords may be, spelling, grammar, and style will always matter. Ask your content writers to use resources like Grammarly, Hemingway App, or Trust My Paper to make sure the text is compelling, easy to read, and has no grammatical errors. You don't want typos to undermine a brilliant content marketing campaign!
Don't neglect video content
Like we said before, content isn't just text. In fact, video can boost videos and sales and increase conversions by 80%! According to HubSpot and Forbes, video could become the future of online marketing because 90% of customers decide to purchase products after watching a video about it.
Site visitors are 64% likelier to convert to paying customers after watching a product demo so try to include videos starting with your best-selling products.
And if that's not enough, consider the fact that product videos create opportunities for your products to be featured on YouTube and in the video search results page!
Feature user-generated content
Like the term suggests, user-generated content is content that was made by your users. The best examples of user-generated content include reviews and testimonials. How do they help?
Increase customer trust by showing that your products have positive feedback
User-generated content can lead to better, complete product descriptions. From reviews, visitors may find useful information that wasn't included in your description.
Link building tricks
Finally, after polishing every section of your online store and populating it with high-quality content, it's time to start promoting it by building links. You probably invested a lot of time, money, and research into optimizing it, and might think that it's enough, but that's only the start. There are millions of great websites out there and the chances of your website picking off without any marketing investment are extremely slim.
Backlinks are one of the most important ranking factors because they show Google that your site is popular and worthy of being cited.
Right off the bat, we need to establish that you should only aim for high-quality, reliable links. Any black hat practices, like shady private blog networks, directory submissions, or spammy comments, will only achieve penalties, so take them out of the equation.
So, how do you build these high-quality backlinks?
Ask bloggers to review your products
Bloggers are some of the biggest influencers of our time and their recommendations can give you a major boost in brand recognition and sales. Look up notable bloggers in your industry and ask them to include your products in round-up style posts (i.e.: Top 10 carry-on bags) or even in a separate review.
Start an affiliate program
In addition to reviews, an affiliate program with bloggers or reputable industry websites can also help you boost brand awareness and building some quality backlinks. For example, they can post a brand review, announce company news, or showcase your best-selling products.
Become a contributor on industry-leading platforms
As the owner of an online store, you have deep knowledge of your industry. You know what the biggest trends are, where the industry is headed, and how it can improve people's lives. Why not share these insights with the world? Publishing industry-specific articles on niche publications not only builds you those high-quality links we were talking about but also establishes you as an expert in your field.
Become a sponsor
Once your business starts to pick off and gain some revenue, it might be a good idea to invest it in sponsoring a local event. On the one hand, your brand name will be featured on all the printed and digital material about the event, which guarantees exposure. On the other hand, the local media will talk about the event and you can get backlinks from news websites.
Get your store featured on review sites
If you haven't added your online store on review sites, it's time to do it. This way, when looking for a specific product name or your brand name, people will see all those five-star reviews and place an order. Consider these top platforms for user reviews:
Yelp

Trustpilot

Which?

ConsumerReports

Google My Business

Influenster

Foursquare
Last, but least, allow your clients to rate you on Facebook.
Final word
Site structure, content, and backlinks are the three top categories you need to work on if you want to boost your e-commerce website. However, remember that good SEO takes time and results don't appear overnight. Develop a long-term sustainable strategy and work closely with your SEO expert to determine what works best for you. Sometimes, you have to experiment with various SEO techniques until you figure out that perfect combination of link building and content marketing.