Whats Going On ?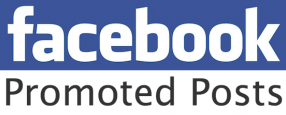 Facebook recently gained its 1 billionth user, but in the same week they announced a new feature, Posts. This means if a user wants their post to have high visibility and your average post, they can pay $7 to appear at the top of the new feed. Only individuals with less than 5,000 fans would be eligible for these posts, a rule that eliminates companies from using them, instead of paying for ads.
Who Wants This ?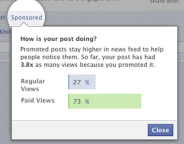 Facebook would see pure profit from this venture, which in the face of their disappointing stock and less than stellar ad success, sounds like a great idea.  But what user is going to use this service? The idea Facebook had was that people promoting charity events, community, garage sale, etc. would want to gain more press with their friends to support such events.
Don't Bite The Hands That Feeds You
Yet this seems like it is just going to be abused or fail terribly, plus alienate the only mainstay Facebook can depend on, its users. Yes, it may be beneficial if you want to just send a post out quick, but have it appear in all your friends feeds, even those who may have blocked you. But isn't that what event pages are for? Invite everyone you know, even those you may just be "fake" friends with, to gain the most attention? I mean I for one know when a "friend" on Facebook has invited me to an event, not to see me, but to simply publicize something they are doing or putting together.  So now instead of just seeing that red alert go off in the left corner, our news feeds will potentially be bombarded with Promoted Posts? I feel like many users are going to be greatly unappreciative of this.
Business Pages?
Since only users with less than 5,000 fans can use Promoted Posts, it stops many businesses from taking advantage of it, or does it? What's to stop an employee from posting on behalf of their company?  Startups with less that 5,000 can easily take advantage of this to gain more press. As well companies can sponsor a super fans posts.
All in all, it is an interesting idea to try and boost sales for the company, but we shall see what the user response is like…
What do you think? Are you going to Promote your Posts?