Even if you're a talented film director, rising the numbers of views on a YouTube video requires many other skills. Here are a few things to take in account.
Pay attention to the video length
In order to gain a lot of views on your video, it has to be short. By uploading a short video, people liking it will be more spontaneous and inclined to share it. If your video is too long, it will loose a bit of its virality potential. So don't make videos that last more than 90 seconds. Morevoer, your video has to be immedialtely catchy. People who watch videos choose to go on or close videos after 20 seconds.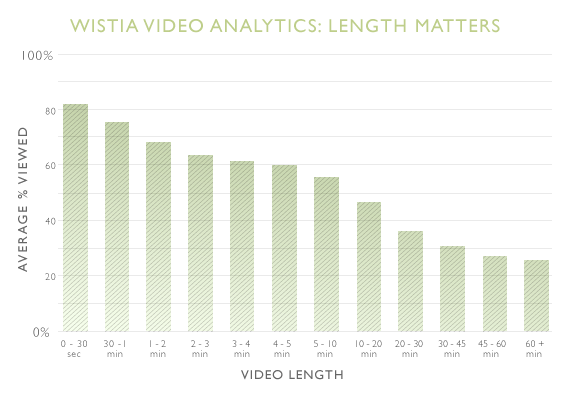 Make video for people
So that your video rises in popularity, it has to trigger emotions. It may be the most important thing to think about when you make a video, because this is the reason why people will share your video. There are so many emotions to stage in a video: joy, fear, sadness. You should choose only one emotion to highlight in your video in order to create a coherent content. And contrary to common beliefs, you don't have to work with a great studio to make an emotional videos to get a lot of views.
Availability on mobile
We won't remind you the usual tips: use a HD camera, add a music on your video, don't use too many visual effects. What you should keep in mind is that just like photos, music in videos are subject to royalties. If you don't compose the music, you should make sure that you use royalty-free music. If you don't, YouTube will lock your video on mobile devices. Consequently, you will lose potential and precious views on your video.
Think as an online marketer
Contrary to articles, videos require several senses such as sight and hearing. This is the reason why viewers are more focused on your content. By thinking as an online marketer you can take advantage of this. You can insert CTA buttons at the end of your videos by using YouTube notes. These YouTube "notes" allow you to insert pictures or specific text with links to redirect the viewers. People will more feel like clicking CTA buttons if they are included in a video rather than in a static element such as an article or a  page.
You can read all about integrating YouTube videos to your content marketing strategy in a previous article.
Optimize your video
In a former article, we explained how you can optimize your blog post. One of the most important practice was to integrate pictures and videos to your content. Take a look at this infographic by LocalVox and see all the tips to optimize your video for SEO.