Creating a new post on your blog is one of the best way to warn search engines that your website is active. This content will also empower your internal linking strategy and improve your rankings. Here are few tips to create the perfect blog post.

9 steps to write a blog post
The people at Hubspot explained how to write a blog post in 9 steps :
You have to understand your audience. What are their interests?  What  they look for?
You must start by choosing your topic and a catchy title
Your intro must be tempting to your audience
Use forms to organize your content
Complete your outline with quality content, and do not hesitate to do additional research
Think about your post formatting by adding pictures, meta descriptions, tags etc.
Include a CTA at the end of your article to keep your audience engaged
Optimize your article for SEO (anchor texts, local search, mobile friendly)
Optimize your title as much as possible (keep  it accurate, sexy, short, add keywords).
Organize your blog post
Socialtriggers introduced an infografic which explains how to arrange the different content of your blog post.
My advices to write a perfect blog post
You need to keep in mind that the main goal of your article is your audience's satisfaction. To satisfy your audience, you have to provide them with a quality and highly relevant content. You also have to create a rich experience by adding visuals (pictures, videos, infographics etc.).  Title, headlines and openings have to be engaging to encourage your audience to read the whole article, comments and click on CTA links.
Also, you need to optimize your article for search engines.  By optimizing, you will be giving even more visibility to your blog. Use keywords but do not over-optimize and abuse of anchor-links with exact match. Fill up your HTML tags (title, meta descriptions, images alt), not only for SEO but also to have a nicely displayed overview on Search Engines Results Pages.
Finally, do not forget to use social media which is a real lead generation magnet. Make your article sharable, so that your audience will make it viral for you.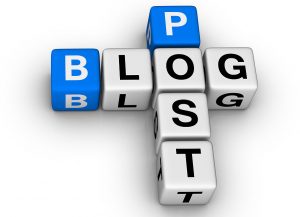 If you would  like to put these tips into practice, join us: https://www.doz.com/experts