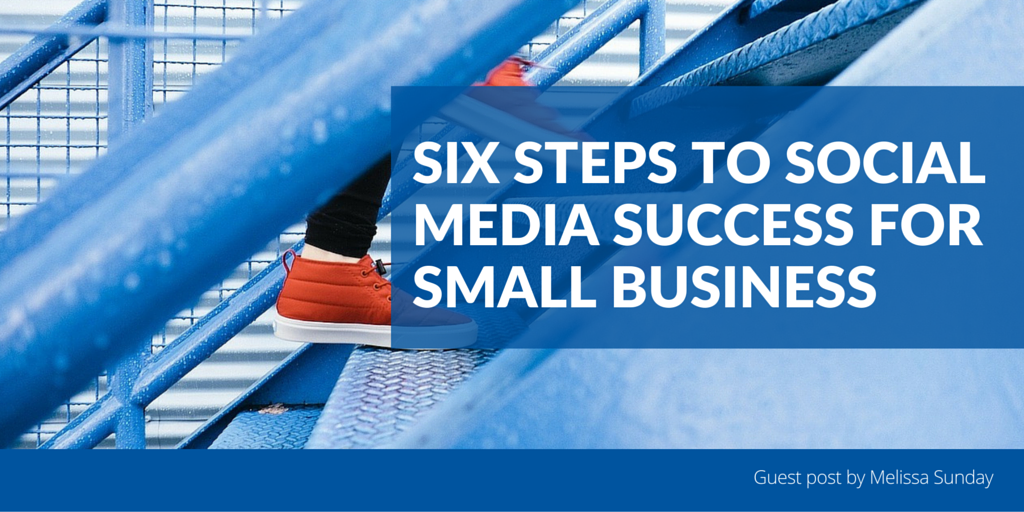 Today social media is a critical marketing aspect for any business. Key customers are influenced by social media daily and consumers increasingly spend their time browsing – and buying – on social channels. No business can be successful without a plan to take advantage of these willing followers and active buyers, but this doesn't mean that just opening an account on every network your nieces and nephews mention in passing is the best way forward. You'll need strategy, you'll need patience, and you'll need ideas to gets started.
Try some of these on for size.
Choose the best social network for your business. 
Not all social networks are alike.
If you are a photographer, for example, you'll likely want to choose social media platforms that are visual in nature. Pinterest, Instagram, a blog, or even Periscope would be ideal avenues to get your content out there. Because a client chooses their photographer based on their work, finding a way to make your best work visible is an absolute must.
Be sure to choose only the social media channels that you can realistically be involved in. There are dozens of major social media platforms you can choose from and you need to pick those most relevant to your business. Choosing a handful of platforms and being active on them is more important than having an account everywhere but never really engaging on more than a couple.
Don't skimp on social content.
When using visual social media channels, be sure to use high quality images. No one wants to share or repin an image that is dark and dingy.
Let me give you an example regarding food photography and how it relates to social media. Look at the following images, each of chocolate cake.
First there's this cake: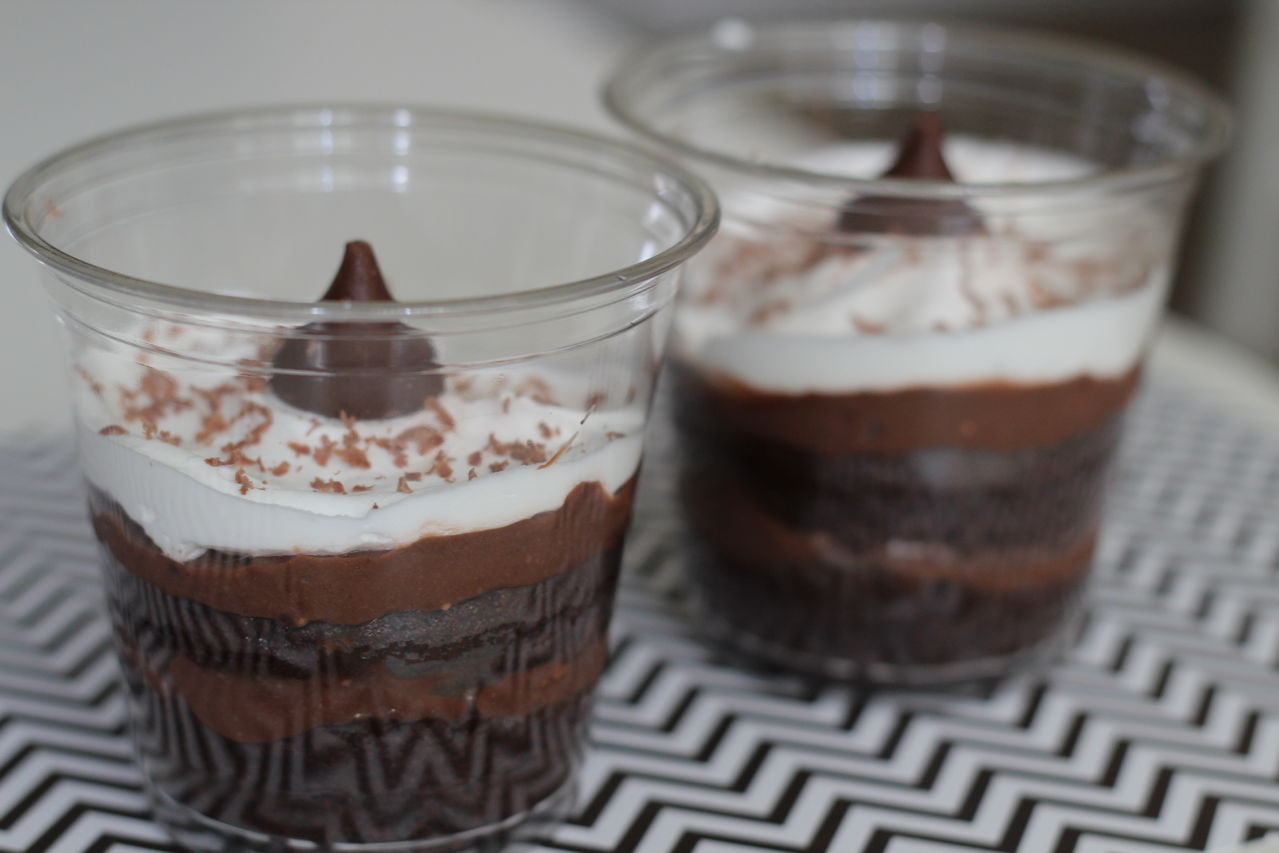 What comes to mind when you see this dessert? While this may be a super delicious dessert, it is likely not to get shared on social media because the image does not make the food look good. The lighting is dingy. The styling is sub-par and it looks like it was taken with a point and shoot camera.
Compare that image to this one, also of a chocolate cake: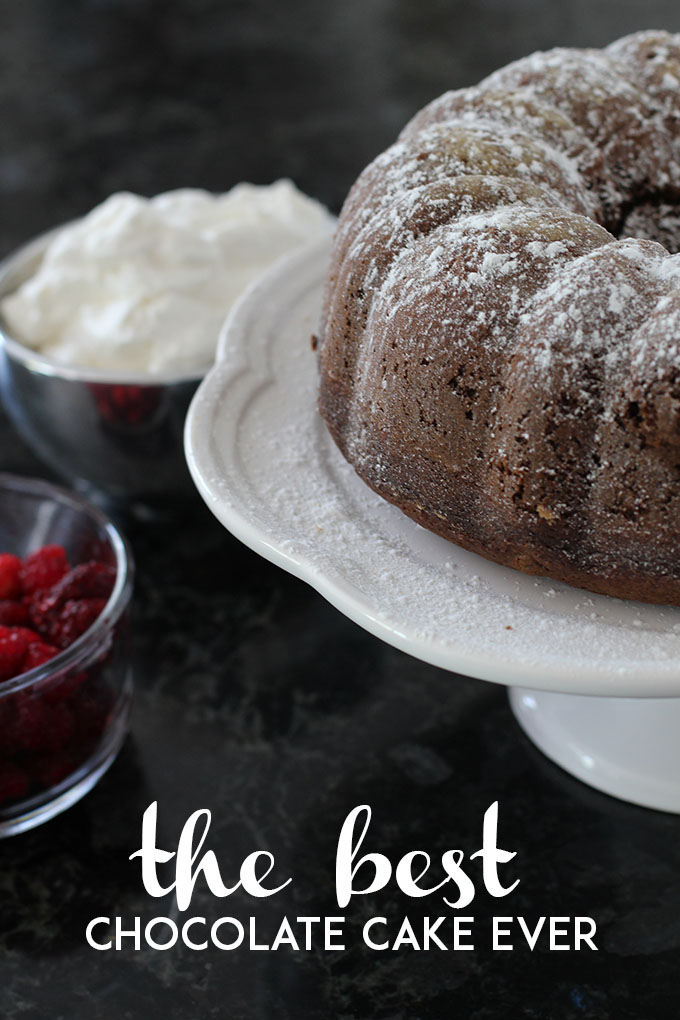 There's no way to know whether this cake tastes good form the photo alone, but it sure looks like it does, right? The natural lighting is great. The placement of the cake is strategic and the cream and berries give some added pops of color. And note the text at the bottom of the image that tells the viewer why this chocolate cake is important to them. If they are browsing for a delicious cake, they will happily give this one a try.
Be social on social.
Social media is called social for a reason. It's important to have a presence on social media, but you must be more than simple present. In other words, be involve and be social!
Communicate with your followers and engage with your readers.  Some may say that quantity is better than quality, but when it comes to being successful, it's better to have quality over quantity. Showcase your best content so that readers can see what you are all about and develop your positioning as an expert in your field.
One great way to stay social is to respond to comments. If someone leaves a comment on an Instagram image you post, then reply to it. Simple things like this help you to create relationships with your audience. They will learn to trust you and be encouraged to reach out to you if they feel that you will respond.
Get some help.
It's hard enough running a business when you've got a million things on your plate before adding three or four new social networking channels to your daily schedule, too. If it feels overwhelming it likely is, so don't be afraid to admit that you can't do it all.
Seek out a social media expert and ask for their help managing your social streams. If you don't have a lot of experience in social media or advertising online then it may be hard to do this at first, but remember that it will let you focus on what you love most. If you don't have adequate funds to hire a full-time social media manager, consider posting an ad for an intern. College students and those looking to gain experience will jump at the chance to win real work experience that will help them get their foot in the door for a post-college job.
Make organization a priority.
Keeping track of all your social media tasks is a big job. Don't despair, though, because there are numerous platforms that can help you stay organized when it comes to social networks and your social content. Choosing a platform such as Hootsuite to help manage all of your social media accounts. With Hootsuite, for example, you can schedule posts and engage with others all from without the software platform. This saves the hassle of signing in and out of every social media account and trying to keep web apps open on multiple monitors.
Another way to help keep organized is to use a content or editorial calendar to plan out your posts. You don't have to post on social media every hour but keeping things consistent helps your readers know what to expect from you. In fact, experts say that you'll need to find that sweet spot of posting enough to keep your readers connected, but not too much that they get sick of you and unfollow your account. It's a tough balance to maintain but there are best practices you can follow to keep your customers happy.
Encourage sharing.
Finally, it's always worthwhile to encourage your readers to share with a wider audience. Building a follower base is hard work but, with quality content and a little encouragement your audience can do a lot of that work for you.
At the very least, make sure you enable sharing buttons that will make it easy for your audience to share their favorite content from your website. It should take no more than two clicks to share anything on your website, so don't make it harder than your readers expect it to be. A click to auto-generate a post or a tweet, and another click to share it – nothing should be more difficult than this for your readers else your sharing statistics will suffer.
In conclusion, using social media for your business is a key component to any marketing plan. The advice in this post is s starting point for your social success and, while it offers a strong foundation for growth, is only the first step you'll need to take to build your business on social. Ready to go further? Good – we've got a ton of advice waiting for you here so you can get started today!