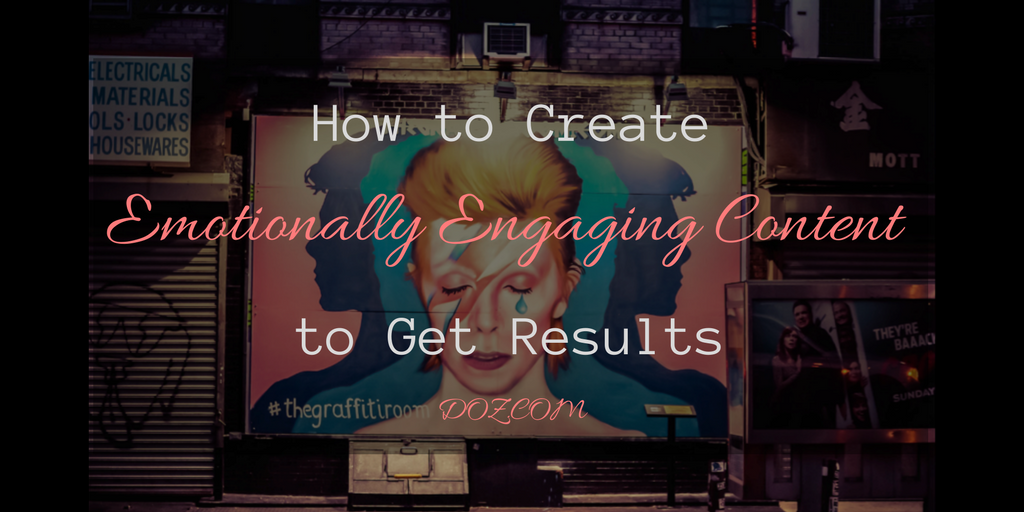 ---
This is a guest post by Christelle Macri. She is the founder of Ebizpromotion, a leading seo agency in Berkshire, with a no-nonsense and ethical approach to digital marketing. She is also search engine consultant with over 17 years' experience in the internet advertising industry. Having worked for a major search engine and pioneering pay for performance advertising networks, she is an expert at turning her clients' websites into consistent revenue streams, using a variety of digital channels. Feel free to connect with her on Twitter.
---
Content marketing is one of the most effective digital marketing methods available to a modern business or SEO company, especially in a world where, based on figures published by PageFair, 200 million people utilize ad blockers on their devices. However, the sheer amount of online content means only truly engaging content gets results.
According to Psychology Today, neuro-imagery and research from within the advertising industry both show that consumers rely on their emotions more than they rely on information presented to them when making buying decisions. So how can you create engaging content, which connects with your target audience on an emotional level?
Identify the Desired Response(s)
When designing content that you hope will provoke an emotional response, the first step is to identify the aim of the content and the response you want to generate. Are you looking to educate and inform, solve a problem, build brand awareness, or generate sales? Would you like to inspire people, make them happy, or draw sympathy?
The emotional response you are looking for may depend on the goal. For example, if you are looking to build brand awareness, you might wish to create viral content, which emotionally engages a wide audience. Content can then be tailored to this, because people share things that inspire them, make them laugh, or make them think.
Personalize Your Content
Another great way to create an emotional response from your audience is to experiment with personalized content, which addresses them as an individual and makes them feel closer to your business. A search agency may be able to use analytics to help you identify your core audience, but another way to do this is through mailing lists.
"Email marketing is one of the most effective forms of content marketing," says Julia McCoy, writing for the Content Marketing Institute. "Because email is personalized, targeted, and delivered directly to a customer's inbox, it's a wonderful and inexpensive way for marketers to gain an in."
Use Scientific Research
Plenty of studies have focused on ways to stimulate or manipulate the human emotions and much of this information can be used by you and your chosen SEO company to inform your content marketing strategy. In particular, scientific research can be used to help you make decisions regarding the design of your content.
For instance, color psychologists note that red produces intense emotional responses, which vary from excitement to anger. This means it can be a useful color to use if those are the reactions you are looking for. Meanwhile, research can be used within the content itself to inspire feelings of trust towards the author.
Try to Think Outside the Box
Finally, one of the single best ways to provoke an emotional response from an audience is to take them by surprise and present them with something that they are not expecting, or which challenges their world view. The trick with this is to make sure the surprise sparks the audience's curiosity, makes them think, and remains respectful.
Do you or your search agency have data which can be used to challenge conventional wisdom? Use it and see if you can get people to reconsider. Do you have a design idea that feels unique or unusual? Try it out. As long as your content is credible and inoffensive, catching people off guard is a sure-fire way of emotionally engaging them.