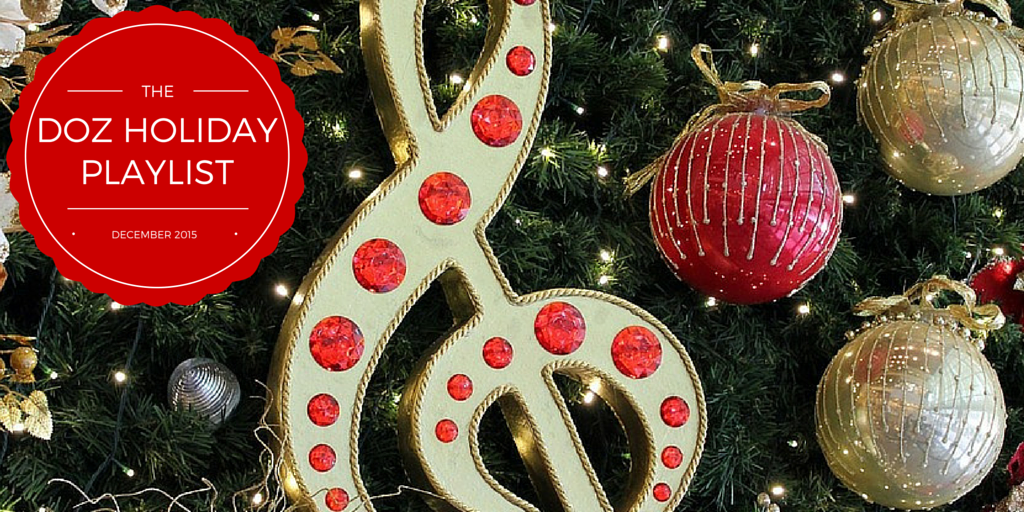 We polled some of the DOZ team to find out their favorite seasonal songs and, as you'd expect from a team that spans three continents, a dozen nationalities, and different end of year traditions, there was some pretty diverse responses. Traditional festive tunes, 80's classics, a few different languages – when it comes to the DOZ team the tastes represent a pretty wide variety of tastes.
Here's your DOZ Holiday Playlist for 2015!
Santa Claus Goes Straight to the Ghetto (Snoop Doggy Dogg)
Nominated By: CEO Anji
Song Fact: This song was featured on the album Christmas on Death Row which was ranked 17th on Rolling Stone magazine's list of the Top 25 Christmas Albums.
Christmas Lights (Coldplay)
Nominated By: CTO Faouzi
Song Fact: The music video for this song features the Latin text 'Credo Elvem Etiam Vivere' which means 'I Believe Elvis Yet Lives'.
Jingle Bells Woof (Various)
Nominated By: Entertainment Manager Google, the Jack Russell terrier
Song Fact: The original Jingle Bells was written in 1857 but it took until 2011 for someone to upload a dog barking version to YouTube.
White Christmas (Bing Crosby)
Nominated By: Customer Success Manager Diana and Business Developer Russ
Song Fact: White Christmas is the best selling single of all time. The Bing Crosby version sold more than 100 million copies, with covers accounting for an additional 150 million copies.
Mon Beau Sapin (Tino Rossi)
Nominated By: Administrator Monique
Song Fact: This French carol is based on a German-language tune, O Tannenbaum, that itself was based on a 16th century Silesian folk song.
Merry Christmas Baby (Otis Redding)
Nominated By: Community Manager Cécile
Song Fact: The song was originally recorded by Johnny Moore's Three Blazers but many artists have covered the song, including Pepe the King Prawn on a Muppet's Christmas album in 2006.
Let It Snow (Dean Martin)
https://youtu.be/GhwtHH9AvQc
Nominated By: Account Manager Ben
Song Fact: Despite references to snow, ice, and getting warm by the fire, the song was written in Hollywood, California, in the middle of a heatwave.
Christmas in Hollis (Run DMC)
Nominated By: Content Manager Dylan
Song Fact: This song was featured in the movie Die Hard which remains the best Christmas movie of all time.
Christmas in Harlem (Kanye West)
Nominated By: Account Manager Carine
Song Fact: The song includes a reference to St Nick, but this isn't a Christmas reference to St Nicholas (aka Father Christmas) but rather St Nicholas Street in Harlem.
Petit Papa Noel (Tino Rossi)
https://youtu.be/W2ZmTMzN5NY
Nominated By: Lead Engineer Eric
Song Fact: Tino Rossi sold 80 million copies of Petit Papa Noel and is the most popular French artist in history having sold more than 700 million albums.
What would you add to our playlist.? Let us know on Twitter!