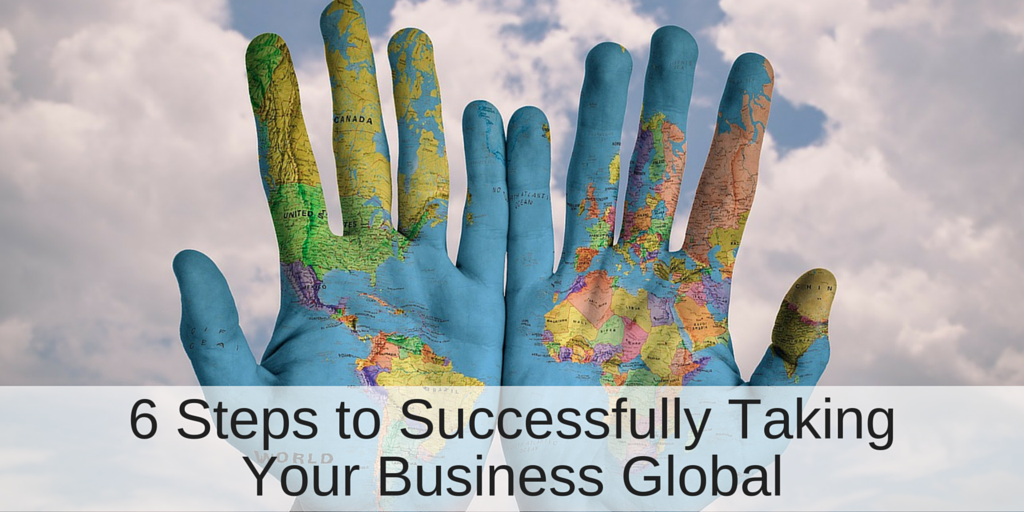 This is a guest post by Nick Rojas. He is a California-based freelance writer, enjoys traveling and spending time with his family, and can be found on Twitter at @nickarojas.
Taking your business to the global level is all about finding the right tools for the job. Global trading can be relatively simple if you have a roadmap. Without one, the task of globalizing your business may seem daunting and impossible.  With a simple, step-by-step process, you may find yourself taking your business global in no time at all.
Translation Services
With international trade, you are eventually going to run into language problems. We are not only referring to websites and promotional materials, which benefit from translation, but also customer service, contracts, and other various documents required for daily business activities. What happens when these documents are in a language you don't understand?
To avoid the chaos, pick out a good translation service that offers everything your business needs. Gengo, Verbalizelt, and Rubric are all popular options with specialties in a variety of industries. Consider what sort of documents and content that you need to be translated, and then compare service rates before you make a decision. A few things to think about include the possibility of subtitling, interpreting live conversations, translating platforms and software, and social media comments.
Payment Processing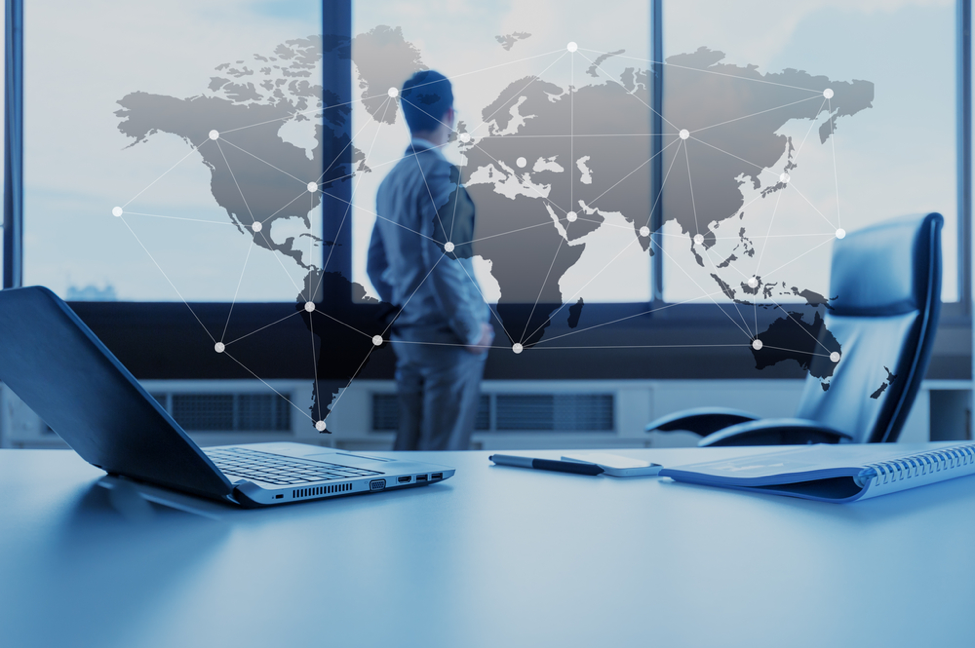 Payment processing is necessary for true globalization – and fortunately, it's getting much easier. Today's payment portals tend to come with plenty of options for currency conversion, flexible payment options, and more: The key is picking the right one for your business.
When it comes to different tools, look for a service that offers exactly what you are looking for so that you don't need to pay any more fees than necessary. For simple business models and slow expansion, PayPal may even be enough to start with. However, for more serious expansion think about services like WorldPay and Authorize. Consider streamlining your supply chain and purchase orders as well to help increase availability and make sure that everything is easy to understand.
Rules and Regulations
When you begin selling in other countries, you quickly amass a new series of rules and regulations that you have to follow, especially when it comes to tariffs and exporting requirements. This is daunting for small businesses, which is why there are resources specifically devoted to help you understand the laws and meet all requirements.
Export.gov and TradeAbility are particularly popular for these purposes. It's a good idea to spend some time on these sites before beginning your expansion – and before setting your budget, too.
Online Development Kits
We already talked about payment processing, but if you don't have a fully developed online business at the moment, payment processing is probably only part of what you need to move into a global model. We suggest that young businesses take a look at development kits that help you build a site and a transaction model designed for international trade. UPS in particular has been providing services like these for years, including a developer kit with a collection of tools for web developers to use, as well as options for shipment tracking and management to make sure that everything arrives properly.
Funding
Funding is a more nebulous subject, because it can come from many sources and depends greatly on what stage of growth your business is in. However, as general advice for all small businesses, it's a smart idea to look for funding options designed to specifically encourage global trade. Some of the most accessible are the SBA export loan programs, which offer several different options based on your goals. Small businesses may also want to look into grant programs, capital groups fostering globalization, and other funding options if significant investment is needed.
Marketing
How are international customers and clients going to find out about your business? Online ads aren't universal – even the broadest-reaching ads are targeted. If you are intent on pursuing an aggressive global trading model, then you need to adopt a new marketing strategy that includes the data and tools necessary for reaching foreign nations. One of the most powerful tools is Google's Global Advertiser, which is actually a suite of tools that allow you to analyze markets, connect with worldwide customers, learn more about logistics, and plan your marketing with the latest best practices.
Exporting Services
If you are still worried about meeting stringent exportation requirements for your business, there are additional steps you can take to guarantee successful transactions.
One of the most notable is the Gold Key Matching Service through the Federal government, which allows you to meet with trade specialists, discuss research, and meet with potential trade partners. It's a somewhat expensive program, but it will lead your business to the best possible trade opportunities and keep you from making any serious export mistakes.
Global Communication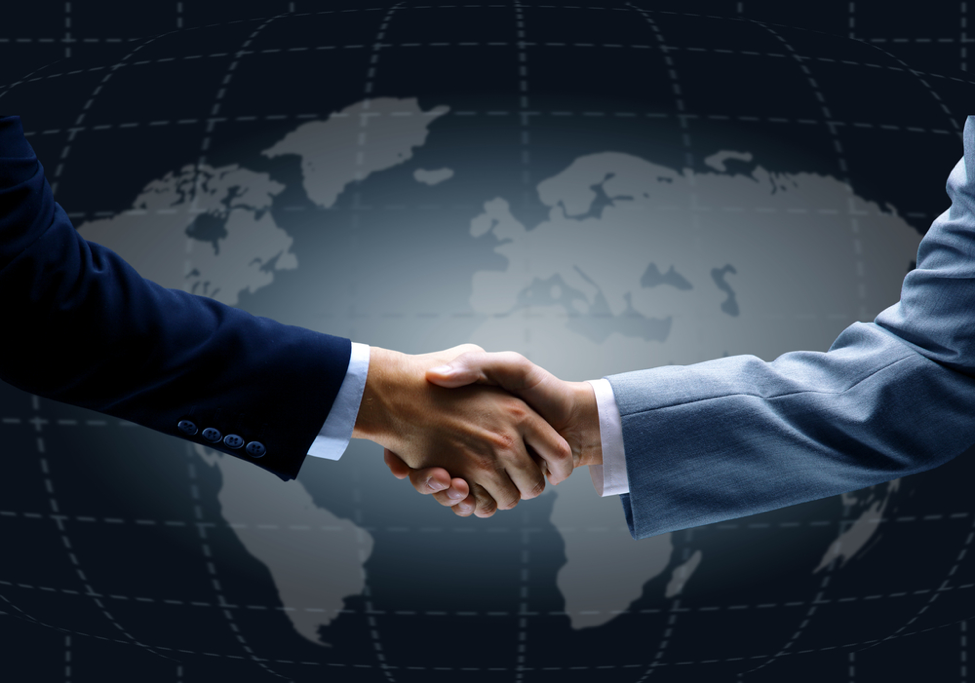 This issue is one of the easiest to prepare for, but it still deserves a mention because of its importance. Partners and customers overseas do not, of course, keep the same hours as your business, which can make it difficult to arrange communication. Different countries and companies also have very different ways of using social media and email, which makes these methods of communication difficult (especially if translation is required). Common tools like Skype and WhatsApp are free and very useful here, so make sure you are well-acquainted with them.
Using services like eFax and eVoice, you can establish a presence in another country while keeping your workforce local.  With eVoice, you can buy a local or toll free number in another country which then redirects to your local offices.  This way, consumers in other countries can call locally while gaining the benefits of your established customer support infrastructure.
The Humble Trade Show
If there are international trade shows for your industry, and they are close enough for you to represent your brand – then by all means schedule them. This is a great way to meet prospective clients, see what the competition is doing, and find out what's hot in global markets. Plus, in-person meetings can often be far more convincing when looking for new clients.
Once you've performed the research, become acquainted with the country's regulations, hired a translation service, and established a local presence with a local phone number, you are ready to go!  Start by offering a language-specific version of your website for the country you're trying to gain access to.  Boldly display your local phone number, and start promoting your presence in this new country!  WIth new cloud apps and software developments, it can be incredibly simple to reach globally while working locally.