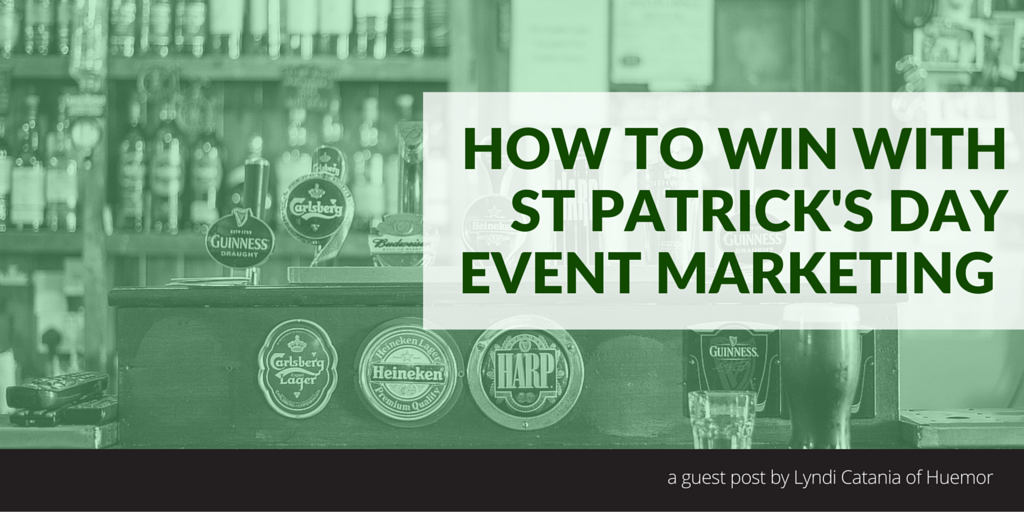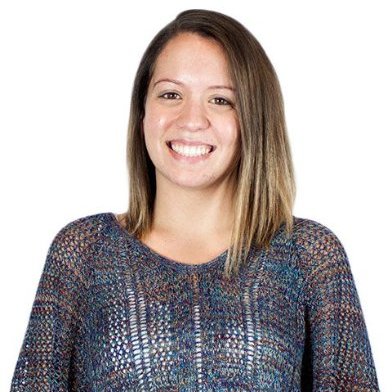 This is a guest post from Lyndi Catania of the marketing team Always Found from Huemor, a web design agency located in Farmingdale, New York. Follow them on Twitter, LinkedIn, and Instagram.
Brazil welcomes the Olympic Games, the US heads to the polls in a presidential election, and Queen Elizabeth II celebrates her 90th birthday. Yes, 2016 is a year of major events and, for businesses, an opportunity to take advantage of it all with dedicated event marketing.
For brands both big and small, marketing will always be important. Without proper marketing, a brand can easily go from top-of-mind to forgotten. But along with everyday marketing tactics, brands should also be able to adapt to event marketing, this includes holidays like St. Patrick's Day.
Depending on the time of year or what events are taking place, event marketing can be done in numerous ways. It's a way to utilize a holiday or event to the brand's advantage to connect with the audience. Before we get into St. Patrick's Day specific ideas, let's go through some examples to give you an idea of event marketing overall.
Event Marketing
Event marketing is a common arrow in the quiver of the savvy marketer. For consumers, it is something that is common, too, expected and even welcomed around the different holidays each year.
Valentine's Day, for example, wasn't too long ago and you've probably seen some examples of Valentine's Day event marketing without realizing it. Take Rug & Home: it's a home furnishings store that used its blog to market products that relate to Valentine's Day and that could be purchased as Valentine's Day gifts. Their blog post 5 Decor Gifts for Your Sweetheart was part of a company effort to reach shoppers with romance on their minds. As the date stamp reveals it was published about 10 days before the holiday, an optimal period for people to view it and share it.
Or take another popular event marketing focus: Halloween. When you think of Halloween, you most likely think of pumpkins, costume parties, candy, and haunted houses, right? Archways & Ceilings is a construction company that used event marketing to display the team's skills and help define its brand. They saw opportunity in event marketing and went for it by building a giant pumpkin for not only the community to see, but for their online followers to share as well. The marketing didn't stop at building the pumpkin and showing the community, it's displayed prominently on their website, there's digital video on YouTube, and dozens of social media mentions, too.
Here's the thing: both Rug & Home and Archways & Ceilings are not the sorts of businesses you'd normally associate with Valentine's Day or Halloween. Yet by taking advantage of event marketing both were able to increase sales and build their brand image, proving that any business can embrace this approach to creating buzz, converting traffic, and building their customer base.
St. Patrick's Day
Valentine's Day is in the past and Halloween is still months away, but St Patrick's Day is where event marketing gains can be made right now. Here are five ways that smart businesses can take advantage of a day where everyone reveals they are just a little bit Irish to create opportunities for sales, growth, and branding.
The Holiday Email
A short holiday email can have a bigger impact than you think. If you are reaching out to customers with your regular email newsletter or with a special blast, here are some things to keep in mind as you aim to get those Irish eyes smiling:
Come up with a unique and catchy subject line for the email that captures the personality of your business or organization, as well as one that will capture your audience's attention.
Decide whether you want the body of the email to be a general happy holiday email, an announcement of a St. Patrick's Day sale, a preview of St. Patrick's Day related products, an announcement of a social media giveaway by the use of a creative St. Patrick's Day hashtag, or maybe even a shareable St. Patrick's Day related infographic. The possibilities are truly endless if you put your mind to it. For example, if you plan on doing an offer on all your green products, be sure to put that in the email!
Make it appealing. Develop a holiday-themed template and specifically designed images for St. Patrick's Day. Another idea is setting up your products to reflect St. Patrick's Day and taking photos of them. You can put them in front of a green background or place your products in a pot of gold at the end of a fake rainbow. It's time to get creative and have fun! Do not send an extremely simple email in plain text, that's a lost opportunity.
Last but not least, follow through. Make sure you're ready for the sale or offer you announce. Have those St. Patrick's Day products ready to go. If your offer is providing the first 100 customers on St. Patrick's Day with a special surprise, don't disappoint! Also, use your announcements as a chance to engage. If your audience has questions or comments about these announcements, be sure to respond. It's going to be a quick campaign, so respond promptly and keep your audience interested while it lasts.
Targeted Inbound Marketing
If you think your business can't take advantage of St Patrick's Day event marketing because you aren't Irish, you don't sell green milkshakes, and the Guinness doesn't flow from the pipes you lay – think again! Indeed, think outside the box and look for ways you can engage your audience with some targeted content.
If your business is a bakery, send out some St. Patrick's Day recipes. If you are an animal shelter and you're looking for volunteers, send along some adorable photos of the animals dressed for St. Patrick's Day or with a green background. If you're in the delivery business, ask your drivers to pose in green jackets for some fun social media photo ops. There are many options here and, with an inbound and content driven approach, you don't even have to give away products or services to reach an audience!
Holiday Open House
Whether you're Irish or not, there are many people out there who enjoy celebrating St. Patrick's Day, so celebrate with them! If you've got a bricks-and-mortar location then a great way to get people to come into your store is by promoting an open house.
Welcome your guests in with some refreshments and maybe even some Irish soda bread or other St. Patrick's Day snacks. Make sure it's decorated for the occasion and that all your St. Patrick's Day products are on display. If your business is a restaurant, present guests with a holiday menu as they enter. A holiday open house is not only fun, it's a beneficial way to engage with your customers and build personal relationships. You may also attract new customers in the process who'll get a taste for your business while enjoying the atmosphere of a special event.
Themed Gift Certificates
You may not think of using gift certificates as a marketing tactic, but they're perfect for the holidays! We all know that feeling of getting stuck while holiday shopping. It's at those times that we opt for the gift certificates with the little snowflakes or hearts. For St. Patrick's Day, invest in some gift cards with little four leaf clovers, leprechauns or pots of gold. They're perfect for all lovers of Ireland or for anyone who is celebrating a birthday or accomplishment that falls near St. Patrick's Day. Gift certificates come in all sorts of birthday themes, wedding themes, baby shower themes and, yes, St. Patrick's Day, too. They are the perfect go-to for people who are tough to buy for, and can bring new customers to your business who are ready to spend.
Social Outreach and Engagement
Use all of the most important social media channels to publish all of your event marketing efforts. Social media allows businesses and organizations to get messages out in an simple and timely manner, which is perfect for holiday announcements. If you plan on doing a St. Patrick's Day sale or offer, push it on social media. If you plan on ordering St. Patrick's Day gift certificates, post photos of the gift cards on social media. If you plan on hosting a St. Patrick's Day open house, announce it on social media, and maybe even live tweet during the event. You have an audience who is signed up for news about your business – don't disappoint them by skimping on the social!
Conclusion
Event marketing plays an important role for any type of business or organization. Maybe you didn't consider St. Patrick's Day a holiday worthy enough for event marketing, or maybe you have never had experience with event marketing, but you can definitely start now! Utilize the holidays for your business's or organization's event marketing and fine tune it so that it fits with the values and personality of your brand. You're bound to see results! Be sure to consider all the different ways you can increase your store and e-commerce sales this year!
Now that you have the basics of event marketing down and some examples to go along with it, let's talk about the different ways a business or organization can use event marketing for St. Patrick's Day! Tweet us your ideas and read the ideas of others – it may just lead you to a pot of gold!