In SEO, we can distinguish two large families' criteria used in the algorithm: "on page" and "off page". Sometimes, we talk about "on line" criteria which concerned all the site. The netlinking makes very often the difference between the rivals; that means that the strategies used to optimize the part "off page". This tutorial on the backlinks, presents the best netlinking's technical of 2011, notably on Google.
Knowing the basis of links optimisation
Your link profile has to seem natural!
If you just have to understand one thing, it's that it's necessary to make the best for your backlinks profile seems to be natural. What characterises a profile of natural links?
The links source
Your links have to come from a large variety of sites:
Little and big sites
Recent and old sites
Sites with different reputation
Sites being exactly in your thematic and others more distant from it
Sites hosted in your country target and others elsewhere
Sites in the language of your language and others
Electronic directories, social networks, blogs, forums, traditional websites, commentaries …
Sites who have no point in common with yours
The type of links
They have to be various:
Nonreciprocal, reciprocal …
Follow and nofollow
Some signatures of forums or commentaries
Some links embedded in widgets
Some links coming from aggregators RSS/Atom
Some links coming from social networks
Everyone of these types mustn't exceed in proportion a limit fixed by Google…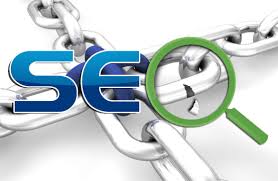 The links situation in the page
A link is more natural when it's in the content area useful for a page; outside the wrapping content (logo, head and foot of the page…).
A link in a in a block of links preceded by a statement such as "Partners", "Sponsores" or others, may be detected easily by search engines and devalued or ignored. Actually, a great link is in a an annpropriate semantic context, with special editorial properties.
The anchor text
The higher attention must be scope on the optimizing link text. The most important is to vary them ( a page can't receive too much links with the same text of link). If you always insist including the same strategic keywords in the text of your backlinks of a page, that would be cons-productive and your GoogleRank can fall down.
Another time we must succeed to vary everything in your backlinks text:
Some labels corresponding exactly to your main query
Some labels including one or several strategic keywords
Some labels including one or several synonyms and semantics related to your principal strategic keywords
Some labels including the name of your company or that of your website
Some labels made by meaningless words
In addition to being varied, your backlinks must have some labels correctly written.
Google analysis
helps us to understand better the algorithm and to improve SEO. Here are some advices always concerning your backlinks' labels:
Their majority have to be some extracts of phrases but not some requests: a link's label can be an unique word, a nominal group, a verbal group, an entire proposition, but not systematically only the juxtaposition of keywords
They must be standard size (measured in number of words)
We can notice that Google fixed different rules according to the type of pages. For example Google thinks it'll found, for your homepage, a big proportions of backlinks' texts, which contains the name of the site, or it's domain name, whereas this percentage is very different concerning a profound page. If you spread too much the statistics waited by Google, your netlinking won't be optimal.
The chronology of links
Google always note dates and calculate ages
In Google's algorithm, everything is "timestamped": when Google discovers a new page, it notes the date. Equally when it finds a link to a page known, and when it becomes aware of the disappearance of a link to a page known. It analyses also the age of the page and of the site doing the link. We often heard that it's better to get links on old pages, that's true, provided the link is here since the page creation (it's more performing than a link which has been added after the page creation). If you'd got a link since a moment on a page and that it's supressed, that's aggravated for your SEO if the only change of this page corresponds at the suppression of the link (if no other text has been suppressed).
The acquisition rhythm of backlinks
It's also well known that the acquisition rhythm of  links is closely monitored by Google. Generally, a page receives new backlinks regularly and slowly, except at its publication where this number can be more important. There are of course exceptions but another time, Google seems to have some filters, which try to decrypt some unusual increases in the number of backlinks.
The worst than all, is probably the sudden increase of the acquisition of new links with texts of links similar, followed by a dead calm (few new backlinks for the rest).
We can't get some conclusions enough stable in tests, but we can think that Google uses the estimation of your site traffic to judge if its number of new backlinks is coherent.
The destination of links
It mustn't have a big proportion of links which point to the homepage (except if your site is only made of a few pages). A site, which receives spontaneous links, gets links to numerous pages.

The Internet users behaviour with links
Even if we haven't found a serious test protocol, we can think that Google considers the interaction of visitors with the links. Of course, the links which are never clicked are disadvantaged, whereas the others have much more importance.
Google, which is unable to measure everything, could only estimate if the Internet users click on the links, and if they seem like the page.
Maybe the Google algorithm is satisfied by a cross-section representative of the Internet users (for example those who've the Google toolbar or the Chrome navigator, set to transfer the information about the user).
To sum up, we can notice an important increase, since the beginning of 2009, concerning the behaviour of the Internet users in the Google algorithm. We can think that would accentuate in 2011, moreover
the consideration of Twitter
and Facebook is in part.