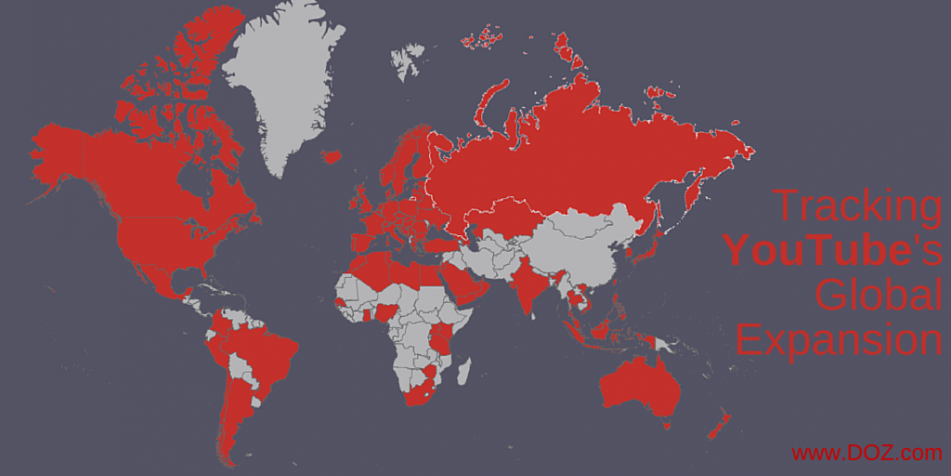 YouTube is truly a phenomenon.
When it comes to video viewing and sharing, the Google-owned site is not only playing the game, in large part it is the game. While competitors like Vimeo and Daily Motion and, to a lesser extent, Live Leak, have established their own audiences and fan bases, YouTube remains the place to find, diffuse, and earn for online video.
In the ten years since its launch in 2005 YouTube has expanded from a single video portal – youtube.com – to dozens of localized portals. With everything from YouTube Australia to YouTube Zimbabwe, the company has tailored its offers by language, culture, and taste to audiences around the globe.
Is it any wonder that the video sharing site continues to reign supreme in this competitive domain?
Recently YouTube announced an expansion of its localization program to a new swathe of countries. The American company now offers a country-specific experience to users in Bulgaria, Georgia, Azerbaijan, Kazakhstan and Belarus. This brings YouTube's total number of local versions of its site to 85, with even more language options on top of that, too!
But how has YouTube moved to this point?
And where will the company expand next?
In this post we track the decade long expansion of the company into local markets, and speculate where the company will turn next in diversifying its offer for local markets.
2005: The Beginning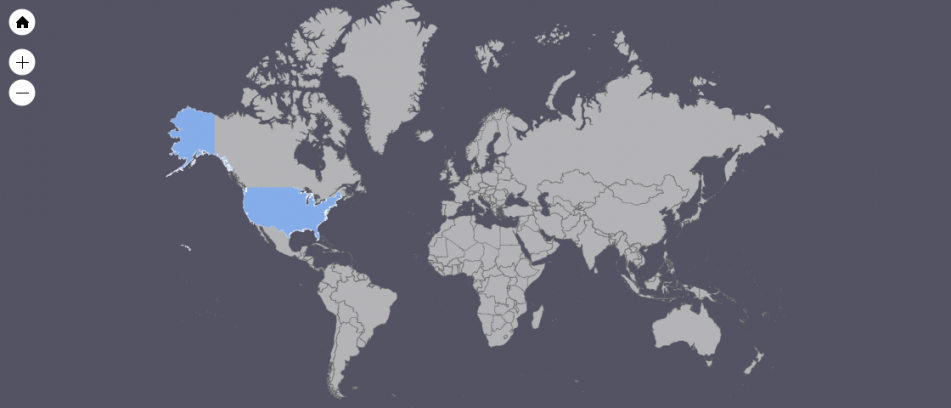 In the beginning there was YouTube.com…and that was it.
Though accessible from (almost) anywhere in the world, the site was primarily focused on the United States and English language video. While YouTube quickly concluded that their product would have worldwide appeal, they didn't make the jump to localized platforms before figuring out how to monetize their platform.
After the purchase of the site by Google in late 2006, however, local versions of YouTube were never going to be far away. After all, if you could search Google on a local search engine and access Google services in your own language, why shouldn't a local version of YouTube be offered?
Mid-2007: The Early Roll-Out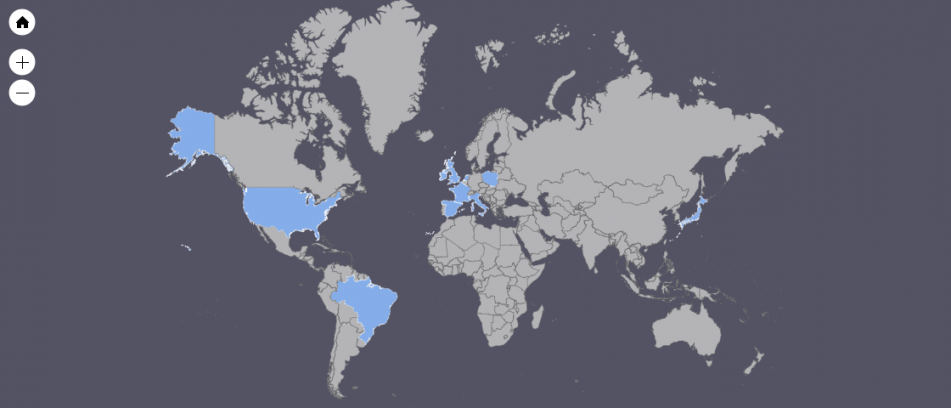 In June 2007 YouTube launched its first local sites.
How was the choice of the roll-out countries made? A combination of potential market size and language.
YouTube offered most of the largest European markets, plus Brazil and Japan, their own local sites. The only major market that missed out in Europe was the German speaking audience, with Germany – the continent's biggest consumer market – ignored completely in this early expansion.
Interestingly, the UK and Ireland both earned a local version of YouTube while Australia, Canada, and New Zealand, three other major English speaking countries, were relegated to the default US site.
End-2007: The Roll-Out Continues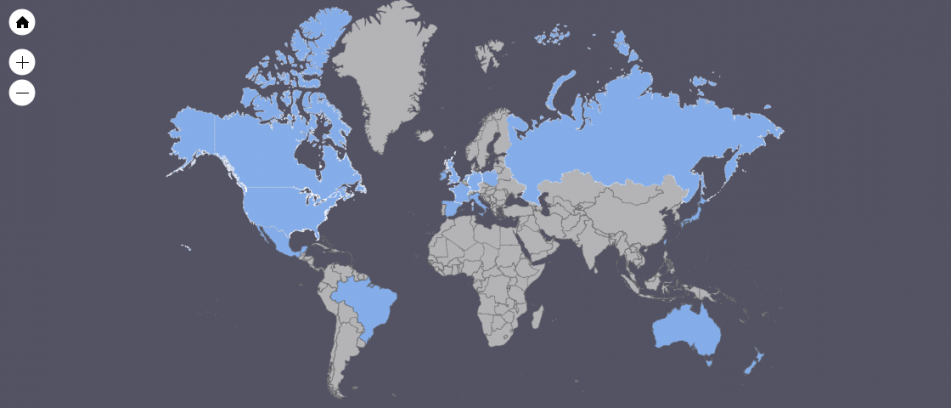 Those English speaking markets didn't have long to wait.
Australia, Canada and New Zealand all had local YouTube portals by the end of the year, but the bigger story was YouTube's move to offer its services in two new major languages with the expansion to Russia and Germany. Along with YouTube's newly launched local presence in Mexico, these two markets were flush with eyeballs seeking out video content, and also flush with the creative and financial resources to make a go of the YouTube platform, too.
By the end of 2007 YouTube had a strong presence in North America, Western and Central Europe, and Oceania, and a limited but expanding presence in the former USSR, East Asia, and South America. However, the company was lacking in terms of localizing its services to consumers in the Middle East, South Asia, and Africa, too.
2008: Slow and Steady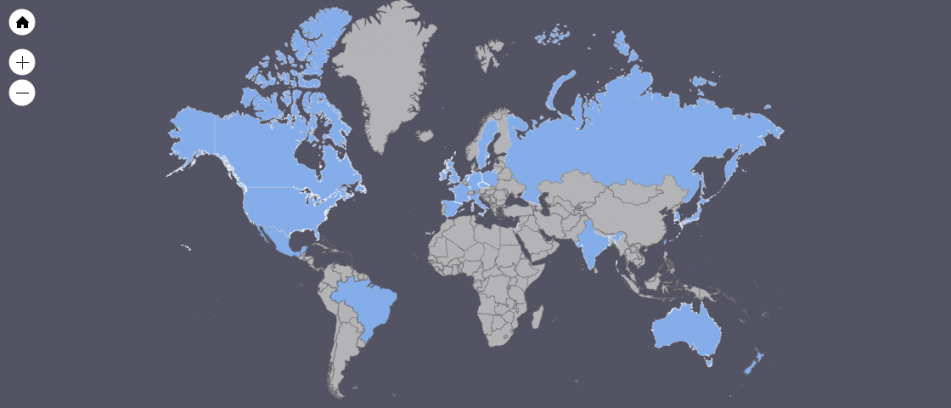 In 2008 YouTube only expanded their localization efforts in a handful of countries: South Korea, India, Israel, Sweden, and the Czech Republic. While narrow compared to previous expansions, the strategic dimensions of these moves was significant.
With South Korea YouTube expanded into a very specific online culture in East Asia, providing the company with its second largest market in that part of the world after the earlier localization effort in Japan.
The Indian expansion opened the door to a tech-savvy and growing technology culture, and provided a portal for more than a billion South Asians for the first time in YouTube's history.
Israel, too, represented a first for the company as YouTube created a local site in the Middle East and in a language that is read right-to-left rather than left-to-right as in the other local markets to that point.
And the Czech Republic, while one of the smallest markets, was a domain in which YouTube owners Google were facing stiff local competition from the Czech firm Seznam. Offering a Czech-language and Czech-specific portal made good strategic sense for Mountain View in light of this challenge, and the Czech Republic would continue to benefit from early access to language and culture-specific products from Google ahead of its Central European neighbors for this reason.
And then…nothing for two years.
2010: Easing into Africa, Plus Argentina
In 2010 YouTube made its first foray into South America since the early Brazilian effort in 2007. With the addition of Argentina, YouTube was for the first time localizing a portal on the continent in the dominant language of the continent, Spanish (as opposed to the Portuguese portal in Brazil).
2010 also saw the first expansion of the company into a local African portal in South Africa. The leading economy on the continent, South Africa was an obvious choice for YouTube's expansion in the region and a good way to begin the courting of the billion internet users there.
2011: The Arab World and an African Expansion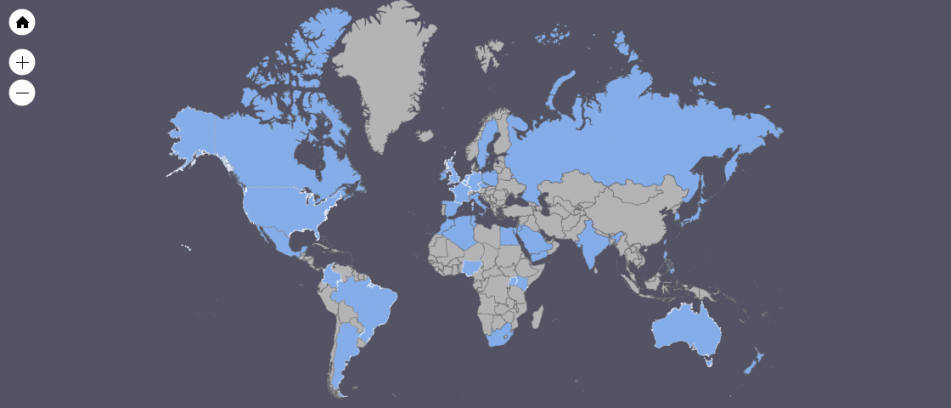 In the first half of 2011 YouTube rolled out its Arab world portals. Algeria, Egypt, Jordan, Morocco, Saudi Arabia, Yemen, and Tunisia all welcomed local YouTube portals as the company made great efforts to expand its reach in the Middle East and North Africa.
Furthering the African expansion foreshadowed by the move into South Africa the year before, YouTube pushed into some of the biggest and richest markets in sub-Saharan Africa including Nigeria, Kenya, and Uganda.
Further afield Google also opened local portals in South East Asia (Singapore and Philippines), Europe (Belgium), and South America (Colombia).
2012: Expansion in the Periphery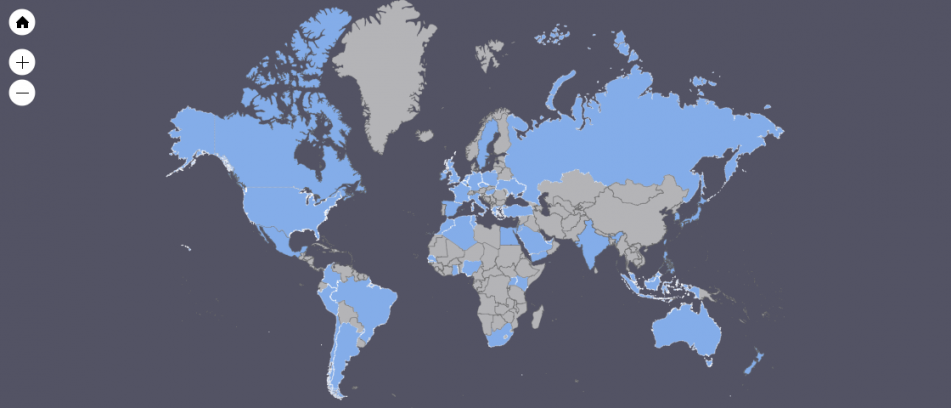 YouTube began filling out the periphery of its localization project in 2012 with expansions into the former Soviet sphere (Ukraine), the edges of Europe and the Middle East (Greece, Turkey, and the UAE), and West Africa (Senegal and Ghana).
There was also a deeper penetration into South East Asia as YouTube localized offerings in Malaysia and Indonesia, and some further local coverage in South America (Chile and Peru), too.
By the time YouTube opened its Ukraine portal in mid-December the company had localized the offerings in most major markets across the world. The notable exceptions on the map included China (for regulatory reasons), Central Asia, and sub-Saharan Africa, with a few notable but small European markets also missing out on local YouTube sites.
In 2013 these European markets would be addressed, but little more.
2013: European Efforts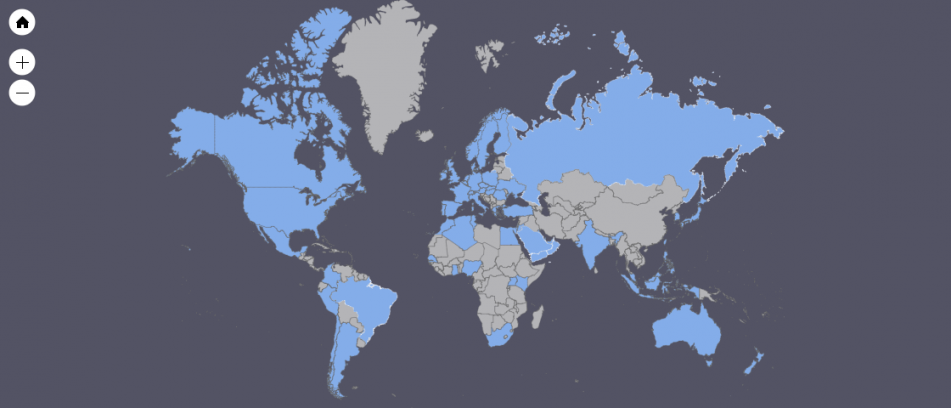 In 2013 Google set about developing local portals for almost all of the other non-micro states in Europe. In the space of a few months they opened local YouTube portals in Denmark, Finland, Norway, Switzerland, Austria, Romania, Portugal, and Slovakia. While the Baltics and Balkans remained mostly under-served, with very few exceptions almost all of the major free market economies in Europe were now able to access YouTube via a dedicated national portal.
2013 also saw YouTube open dedicated national portals in the Middle East in Bahrain, Kuwait, Oman, and Qatar. While none were major markets in terms of population or audience, the local audiences appreciated the chance to access YouTube videos via their own local site. Having already established Arabic language YouTube portals previously, this expansion made sense for YouTube and solidified their hold on the streaming video market in the region.
2014: Baltics, Balkans, and South East Asia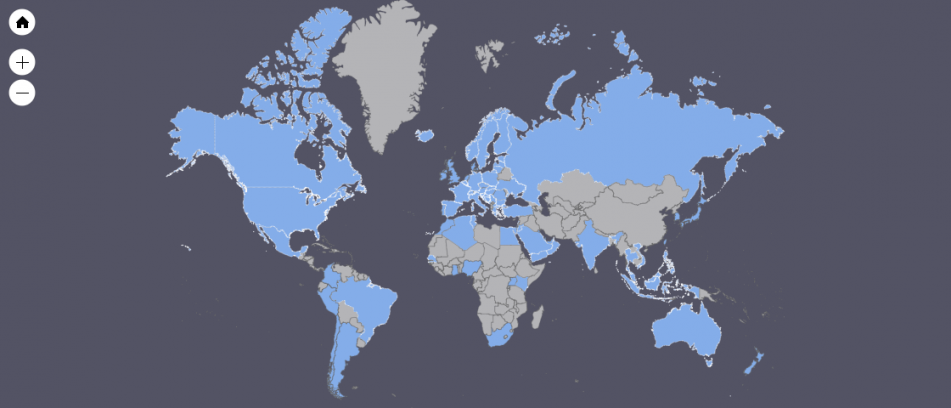 If 2013 was about the major markets in Europe, then 2014 was about filling out the local portfolio with the to-this-point absentees. The Baltic and Balkan states all saw local portals developed, and save for the dictatorship of Belarus and some tiny microstates like Liechtenstein, Andorra, and the Holy See, Europe was essentially accessing YouTube through national portals.
Outside of Europe YouTube opened national portals in Thailand, Vietnam, and in Lebanon, further securing its hold on the Middle Eastern and South-East Asian markets.
2015: Turning It Up To 85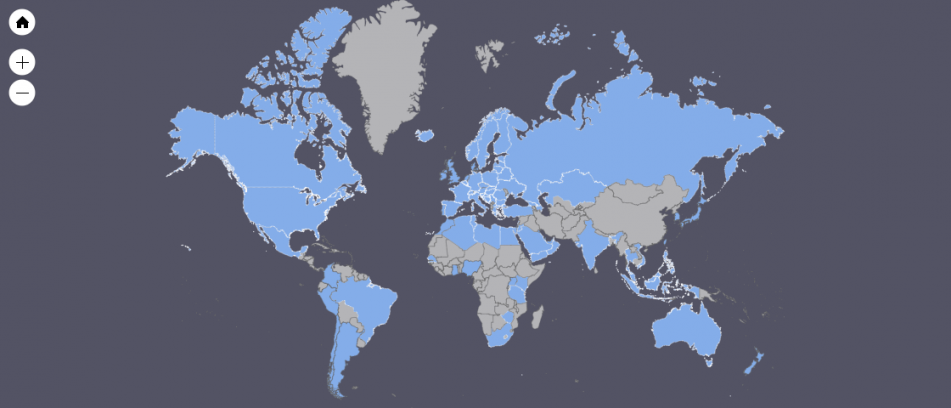 In YouTube's most recent expansion it has pushed into the Caucuses (Azerbaijan and Georgia) and, for the first time, into Central Asia, too. The Kazakh portal helps the company reach an expanding number of Central Asian internet users and media consumers, though it is limited in reach to the geographically expansive (but population-limited) Kazakhstan market for the time being.
YouTube has also completed its major push into Europe with the launch of its Belarussian portal. No stranger to providing services in the lands controlled by dictators, the last significant holdout on the European landmass can now access YouTube via a dedicated national portal, if one that reflects its powerful geographic and cultural Russian neighbor in content for the time being.
What's Next for YouTube
The three areas where YouTube has not localized their portal but where they no doubt will seek to in the future are easy to identify. How easy the company will be able to achieve this localization, though, is a matter of some debate.
China
China is the most obvious gap in the YouTube strategy for the moment, but it is not one that the company can easily address. The Chinese Communist party's censorship regime means that YouTube as it currently stands is inaccessible from IP addresses based in mainland China. While, practically speaking, Chinese internet users do not have inordinate amounts of trouble seeking out and watching video content on YouTube, government regulations mean that Google (or Alphabet) is hamstrung in efforts to enter and localize their video portal in the country.
Outlook: Unlikely
Central and South-West Asia
With the expansion into localization projects in the Caucuses and Kazakhstan YouTube has signaled a desire to expand into the Central Asian and South-West Asian regions. Certainly recent political evolutions in Iran will make the expansion into that youth-heavy market easier, and expansion into the other 'stans' in Central Asia should progress relatively smoothly if the Kazakh experiment proves successful. YouTube should not experience the same level of regulatory pushback it faces in China from these regions and, indeed, there is reason to believe that Central Asian states (and even Mongolia) will welcome the attention from Mountain View.
Outlook: Likely
Sub-Saharan Africa
With most of the rest of the developing world covered by its existing localization efforts, YouTube is only really significantly behind when it comes to sub-Saharan Africa. There are considerable opportunities for expansion in this region, with the West African and Central African parts of the continent most likely to represent targets for the company in the near future. Indeed, expansion into West Africa will be the likely next expansionary objective for YouTube in consideration of the bulwarks that have been developed in Ghana and Senegal already.
Outlook: Very Likely
Conclusion
In the last ten years YouTube has engaged in a significant localization program. The company has developed 85 local and national portals to the video sharing site, customizing the experience of consuming video content for users around the world in the process.
While there remain some significant parts of the world with corresponding large populations of internet users so far under-served or unserved by YouTube, it is likely that all – save for China – will soon find themselves accessing the world's most popular video sharing site through a national portal.
And this time you can be sure it won't take YouTube another ten years to reach out to these users.