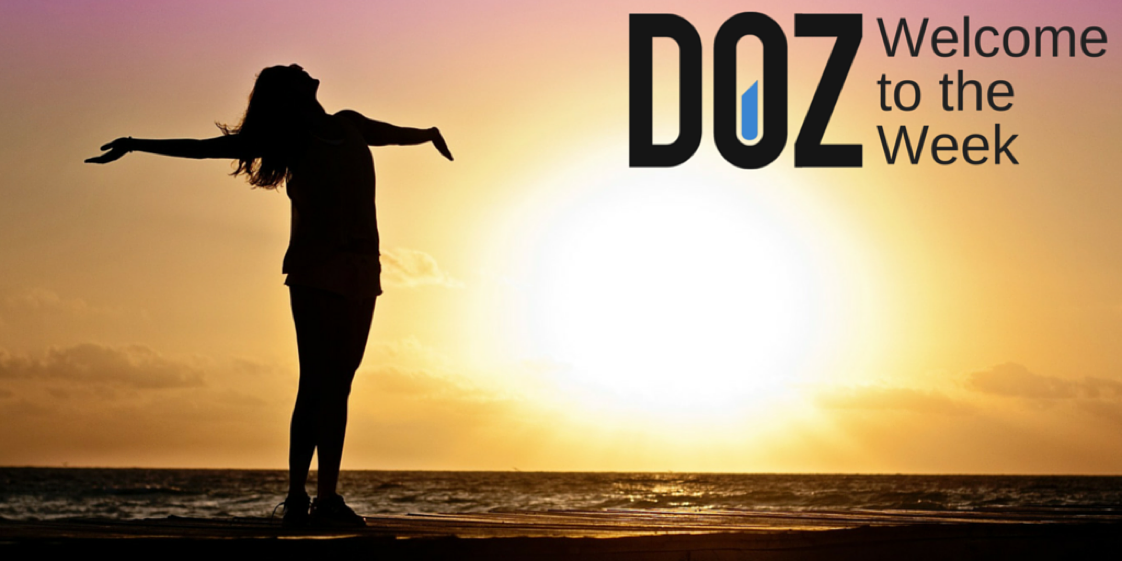 Welcome to the week!
Sometimes you just want to start the week with some damn good writing. No sales copy, no mucking about, no clickbait – just good, solid copy that informs, entertains, challenges and inspires. Too much to ask? Not at all.
Start your Monday morning off right with some of the best marketing and technology content around here on The DOZ Blog.
The Sharing Economy is Dead
Sorry to be the bearer of bad news but it's true: the sharing economy is dead. If you missed our latest white paper last week you can still download a copy for free. In it you'll find a history of the sharing economy, an explanation as to how the sharing economy rose and then declined, and how the marketplace economy that is replacing it will be different. It's packed with examples, data, and solid predictions about what comes next, and it's a must-read for anyone interested in the intersections between business, technology, and policy. Get your copy today. 
Find those Followers
Katie Meyer writes good stuff. No, wait. She writes great stuff. Her latest for Crowdbabble is a step-by-step walkthrough of how to use hashtags to win more followers on Twitter. Not only are her instructions easy to follow but the piece has the screenshots and images to guide you along the way. It's useful, it's well written, and it's a perfect way to kick off your social media efforts for the new week in the best way.
Can't. Stop. Clicking.
We worked with the Venngage team last year to pull together an infographic about social media and the US presidential election. Their blog is a regular read, especially when the work of Nadya Khoja is front and center. Her latest post – 7 Reasons Why Clicking This Title Will Prove Why You Clicked This Title – is a detailed analysis of what sorts of headlines work to get clicks from information hungry readers (or maybe just those who are bored. If you've been going backwards and forwards on the right headline for you next article and hoping to make the best choice, Khoja's article is the perfect guide to best practice.
Swiped
Where do you go when you need inspiration for your writing? If you're on the DOZ content marketing team then you head to Swiped. A few clicks around the site, a filter or two, and voila: a fresh serving of some seriously good copywriting, UX design, and marketing materials to inspire. In this Super Tuesday week I spent time checking out their collection of campaign 404 pages and cruising through the email unsubscribe pages, too. There's some real creativity there and proof that even if the speeches put you to sleep, the websites don't have to. 
This Week on The DOZ Blog
If last week was huge then this week is YUGE!
Tomorrow is Super Tuesday and we've gone all in for political marketing. As the polls open tomorrow we'll be taking a close eye at the websites of the major candidates and seeing what works and what doesn't. We'll also look at how technology and Silicon Valley are playing in this campaign, take a close look at who is winning the social game on Twitter, and consider the different approaches to branding that the Democrats and Republicans are taking.
Want More Marketing Goodness?

Every Monday morning DOZ delivers the best marketing content directly to inboxes around the world. Subscribe to DOZ's Marketing Monday for a generous serving of the best in digital marketing, SEO, and the tactics and strategies to drive your business forward this year. Want in? Add your name to the list and start your week a little smarter.
Time to Get to Work
Know a great piece on marketing that we missed? If so, let us know and we'll share it with the world, crediting your good self, of course, with the tip. Send your sources straight to Content Manager Dylan and you could be featured in next week's Welcome to the Week post.
It's time to get to work. Whether your Monday morning is all Donald-like bragging about your weekend, dreaming of a brighter tomorrow like Bernie, or whether you're mired in an inbox worth of email trouble like Hillary, here's hoping you have a win today, tomorrow, and all week long.
Welcome to the week – now get to work.