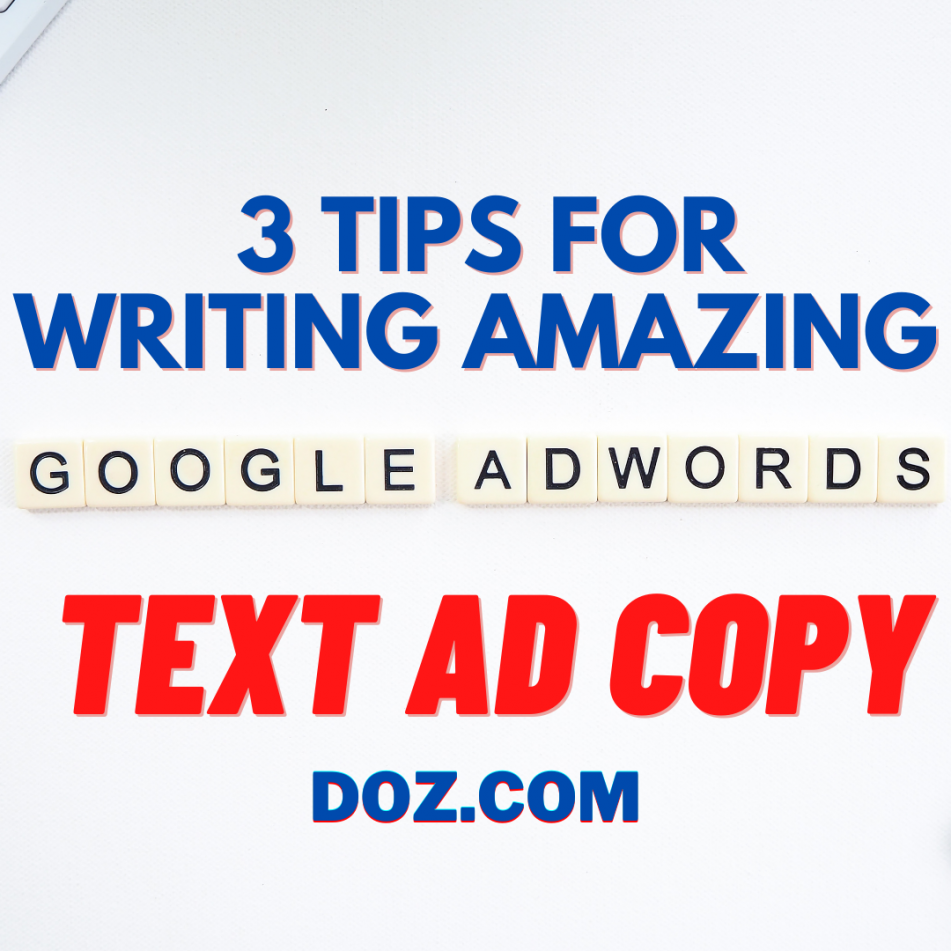 Over the past few years, brands from different industries have been getting more and more interested in putting more money into online advertising.
You can see it for yourself from the recent report by eMarketer. According to it, the majority of industries are planning to increase their spending on digital ads by at least 4-5% in 2021:
Credit: eMarketer
Meanwhile, industries like retail, entertainment, and travel plan to boost their expenses on digital ads by a whopping 15-20%. Such interest in online ads can be explained by the fact that people are spending more time online because of the pandemic. So, naturally, it's the best and most sure-fire way to reach your target audience.
Now, what is the most popular platform for publishing online ads?
Consumers usually find products they like through social media. Yet, most online ads are powered by Google Adwords. According to AdAge, Google holds the biggest share (37.2%) of total U.S. ad spending. 
Besides, it's very profitable for businesses to post ads with Google Adwords. As for every dollar spent on such ads, they can get an average revenue of $2 to $5.
However, you won't be able to achieve such a good ROI without having an engaging ad copy. Especially considering that the growing interest in digital ads will result in more competition. No matter where your ad will be placed, it won't bring you any results if you don't choose the right words for it.
So, today, we'll take a look at the four effective tips to help you write amazing Google AdWords text ad copy that will boost engagement and revenue.
1. Find and Add Keywords Based on Search Intent
First and foremost, you must take into account how your target audience could come across your ad. Thus, prior research of queries is needed. It will tell you how your target audience searches for products like yours.
And, consequently, enable you to build your ad copy based on the intent of your audience. Search intent is the idea with which internet users are looking for certain information online.
Building the list of keywords for your Google ad with search intent in mind will help you build a more targeted ad copy. 
In general, there are four types of search intent:
Informational –
a user is looking for details on a specific topic. This search intent unites the majority of search queries but is also used in ad copies:
Navigational –
a user is searching for a particular page by entering a keyword that describes it, such as Facebook login, etc. Because the goal of this type of search intent is to guide the user to a particular web page, it rarely has a use in an ad copy. 
Transactional –
a searcher is planning to make a purchase. Keywords that carry transactional intent are great for Google ads because they point the user directly towards the product or service they are looking for:
Commercial investigation –
a searcher is trying to compare two products or services before buying, e.g., MacBook pro vs. air, Samsung A20 review, etc. Keywords with this search intent also work well for a Google ads copy because they will help you push the consumers to the purchase decision in your favor:
If you want your Google Adwords ad copy to target the right audience, studying search intent is a must. To help you find out with which intent people would be looking for a product like yours, you can employ the following tactics:
Analyze specific search queries.
For instance, you could go through the People also ask search results to see which queries people usually search for, which could also give you keyword ideas:
Explore forums.
On resources like Reddit and Quora, users often search for information and opinions of experts, which you can browse and take advantage of to build a keyword list for your ad copy:
If you want to write an amazing Google AdWords text ad copy, you need to learn how to read the minds of your target audience. Researching user intent is what can help you make more targeted ads and make them appear when your target audience needs them the most.
2. Include Emotional Triggers
One of the reasons why your Google ads aren't performing well is because they don't pinpoint and trigger a certain emotion, which would push your target audience to click on your ad and purchase your product.
That's why, when writing your ad copy, you need to incorporate emotional triggers to boost audience engagement. Here are a few ways you can do it:
1) Add social proof
Because so many people see online ads as intrusive, it's quite hard to convince them to purchase your product with just a text ad. However, consumers will trust your ad more if it contains social proof, such as an online review, a statistic, etc.
Besides, many consumers base their purchase decision on social proof. According to TrustPulse, 90% of consumers read through at least 10 reviews before buying a product, and the majority also wouldn't purchase from a business that has low or no reviews.
You can add general customer reviews of your product or service right in the copy of your ad to make it appear more credible and convincing:
To intensify the effect of social proof, you can also add customer reviews that you already have on your website and appear them as product ratings in your Google ad.
2) Characterize your business
Depending on their needs, consumers search for companies that possess certain qualities and have particular values that would help consumers meet their needs.
For example, when going through legal trouble, people often need lawyers that are experienced but also aggressive and determined to win:
Here, it is important to watch your language. It might be tempting to target your audience using their pain points, but don't be too intrusive. Avoid strong emotional words, and proofread your ad using online writing services that will help you detect the language that triggers spam and can drive your target audience away.
But in general, addressing the needs of your audience in your copy will make your ad more targeted and noticeable for the audience that could be interested in it.
3) Create a safe experience
Because many consumers don't trust online ads easily, you need to let them know that they are safe to shop with you.
To achieve that effect, make sure that your ad copy includes something that will convince your audience that they won't regret buying your product. For instance, you can leverage the 100% money-back guarantee as a promise that your company is not scamming its customers:
Such an emotional trigger will help your potential customers feel safe and make your ad not as intrusive for them but more trustworthy in general.
3. Write an Appealing CTA
Finally, when writing your Google AdWords text ad copy, you cannot forget about adding a CTA that would push your customers to the final purchase decision. 
A good CTA should organically blend with the entire copy, as it leads the text ad to its conclusion. Here are a few approaches you can use to achieve this effect:
Use a command verb. This way, you help a consumer move forward to the next step of the sales funnel. Such verbs include examples like buy, shop, explore, call, text, etc.:
Target specific emotions. Just as with the body of the ad copy, its CTA can also focus on a specific emotion that pinpoints a certain need of your consumers, thus, pushing them to click on your ad:
Make your CTA mobile-friendly. Your ad copy might appear shorter on mobile devices than on desktops, so you need to make your CTA, as well as the entire ad copy, mobile-friendly.
If you want to make your CTA even more convincing, you can add numbers or social proof, which would single out your ad among others in Google results.
Conclusion
Did you know that Google gets 3.8 million searches per minute?
So, if you're using Google AdWords for your PPC advertising strategy, you cannot waste the opportunity to reach so many people because of a poorly written text ad copy.
First of all, if this copy doesn't focus on search intent and relevant keywords, it will hardly reach the audience you are looking for. Besides, you need to make your ad copy engaging and address the needs of your consumers if you want their attention to be on your ad.
Lastly, a good Google AdWords text ad copy cannot work without an enticing CTA. It should speak to your consumers, be inviting, and lead them to the next step in their customer journey.
Interested in how to make sure your investment in digital ads pays off? Read our article on how to improve your online advertising to expand your knowledge!
Marques Coleman is a blog writer at Subjecto and specializes in marketing and marketing and copywriting. Moreover, he is an avid traveler and always tries to learn something new.