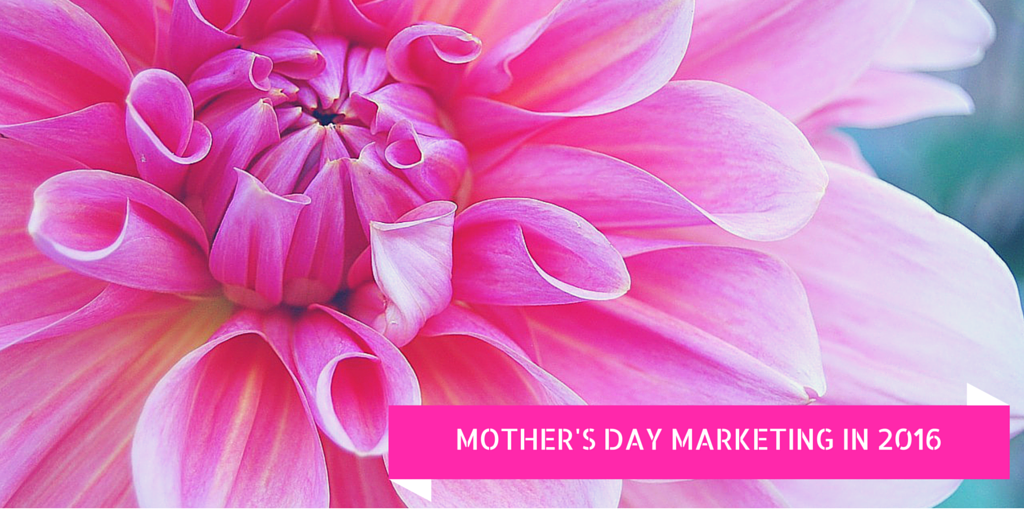 What are the biggest holidays for consumer spending each year?
According to figures from the National Retail Federation holiday and special event spending totaled nearly $800 billion in 2015 and is expected to rise again 2016.
But not all holidays are the same, of course. The Winter Holidays with Thanksgiving, Christmas, Hanukah, and New Years Eve all within the space of about five weeks is the biggest of all accounting for more than $620 billion in consumer spending and around 75% of all holiday spending across the year.
Other big holidays include Valentine's Day ($20 billion), Easter ($16 billion), the Super Bowl ($15 billion) and Father's Day ($13 billion). All that Halloween candy, costumes, and pumpkins amounts to nearly $7 billion and Americans spend more than $4 billion on St. Patrick's Day each year.
But outside of the Winter Holidays, there's one event that puts all the others in the shade: Mother's Day.
In 2015 Americans spent $21.2 billion on Mother's Day.
That's a whole lot of cards, flowers, chocolate, and gifts.
And it means a whole lot of marketing to drive that spending, too.
Mother's Day Marketing
TheShelf.com has produced a fantastic infographic offering a guide to The Business of Mother's Day.
As they note, every passing year sees Mother's Day becoming more important in terms of consumer spending. As they explain in the infographic, that $21.2 billion in Mother's Day spending is close to double what Americans spent on the same holiday in 2005. While there have been 'dips' in spending following the general economic downturns during the Obama presidency in 2009 and 2014, spending is again trending up and 2016 is tipped to be the biggest Mother's Day spend in American history.
Why all the spending? Mostly because there are so many mothers and so many people ready and willing to celebrate the role of their mother in their life. More than 85 million women in the US are mothers and more than 8 out of 10 Americans will celebrate Mother's Day this year.
But more than this, Mother's Day has also become a holiday for celebrating the women in a person's life more generally. As the infographic reveals, it's not only mothers or stepmothers who will be receiving gifts this Sunday but also wives, daughters, sisters, grandmothers, godmothers, friends, aunts and more!
Mother's Day versus Father's Day
The infographic also reveals some big differences between Mother's Day spending and Father's Day spending.
For one thing, a lot more people celebrate Mother's Day (84.5%) than Father's Day (76.1%). Those who do celebrate the day also spend a lot more on mom than they do on dad: $162 versus $113. This helps put Mother's Day spending out over $21 billion while Father's Day lags with just $12.5 billion.
Is it any wonder that 94% of dads don't feel they need to buy their female partner a gift?
Mother's Day Gifts
So what exactly do consumers spend all that money on, anyway?
The most popular items on the Mother's Day list are probably in line with what you'd be thinking:
Greeting cards – 80%
Flowers – 67%
Special outing – 54%
Next up in the popularity stakes were gift cards (44%) for when you want mom to make her own choice, clothing (36%) because mom deserves something nice and new to wear, and jewelry (34%) because offering mom something that sparkles on her writ like she does in your life is a good idea.
Less popular ideas include electronics (14%), housewares (19%), and books and CDs (20%). If in doubt and choosing between a card and flowers, or a blender and a CD, DOZ officially recommends the former.
Online Marketing and Mother's Day in 2016
So you should be in no doubt that Mother's Day is a big deal, so how can you take advantage of this spending and create some value for your business?
First let's start with the best news of all. While the average spend on Mother's Day is $162, the average spend for Mother's Day shoppers online is more than $225! That means your online business is likely to take in 50% more with an online sale than it would as a bricks-and-mortar business.
What's more, and in line with what has been seen on other holidays, an increasing number of people are ready and willing to do their holiday shopping online. One in three people will purchase their Mother's Day gifts online this year, and that number is only likely to increase in years to come.
There are three other things we know about these online shoppers that can help in crafting a Mother's Day promotion, however, and they are all things we've dealt with in detail on The DOZ Blog before.
First, those online shoppers are increasingly using a mobile device to complete their Mother's Day shopping. A quarter of shoppers will compare prices on a smartphone, fifteen percent will look up stores and purchase gifts online, and about one in ten will buy a gift through a specific app.
This means that your site needs to be ready to serve on a mobile device. It should be responsive, it should be quick to load, and it should be complete. Check out all our advice on how to hit these targets here.
Second, these online shoppers are increasingly seeking out brands for their Mother's Day gifts. While there are some generic search terms among the most common keywords sought (flowers, jewelry, gifts), five of the top ten search keywords for Mother's Day are brand names.
This means you should be highlighting the brands that business sells, and working to ensure your SEO is on point. You need to optimize your landing pages, work on your on-page SEO, and consider updating existing pages, too. We've got all the information you need to do this here.
Third, people who are shopping for Mother's Day gifts online are more likely to be last-minute shoppers. While 13% will be organized enough to shop for mom online a full month ahead of the holiday, about one in five people will turn to the internet with only 48 hours to go and another 30% in the final week.
This means that about half of all online shoppers will make their purchase in the week before Mother's Day. Knowing this to be the case you should be working on delivery policies, next-day shipping, and putting the logistics in place to make sure purchase make it to mom on time. We've written about why this sort of customer service is important before.
Conclusion
There's no denying that Mother's Day is a major event in the consumer calendar each year and that marketers can take advantage of the massive holiday spending to put wins on the board for their business. TheShelf.com has delivered a great infographic packed with information that can help push your marketing in the right direction and – fingers crossed – see you enjoy a very happy Mother's Day, too.